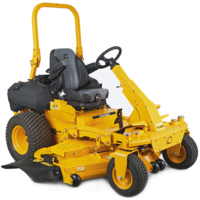 Today we are going upmarket and looking at and most expensive zero turn mower, the Cub Cadet Z7-183 Pro Zero-Turn Ride-On Mower. This professional zero turn mower is currently selling for £18,359.
Over the past few weeks, we've been looking at some of our wide range of zero-turn mowers. A zero-turn mower offers more manoeuvrability than any other mower on the market today.
Recently we looked at the smaller and cheaper Cub Cadet XZ2-127 Zero-Turn Ride-On Mower. Today we are looking at a machine for the professional or for the very keen gardener.
The Zero Turn Advantage
Over the years I have owned several zero turn mowers, from walk-behind to ride-on machines. Zero-turn mowers are the most manoeuvrable machines on the market, due to their unique drive system.
A zero-turn machine consists of two rear driving wheels that have an individual hydrostatic motor on each rear wheel. A hydrostatic motor offers instant variable speed in forward and reverse. On the majority of zero-turn machines, each rear wheel is controlled by a lever each side of the operator seat. However, Cub Cadet offers something quite unique, rather than controlling the machine with two hydraulic levers, the machine has a steering wheel.
I have never used a zero turn machine with a steering wheel, but I do like the principal. I'm guessing that this eradicates any turf damage due to the steering mechanism keeping the rear driving wheels in perfect time. With the traditional zero turn mower, care needs to be taken when turning to protect the turf. It's very easy to swing around quickly and damage the turf if proper care is not taken. However, after an hour or so on a zero turn mower, you will quickly adjust to the zero turn principle and advantage.
In some cases, I have seen a zero turn mower speed up the cutting process by 300%, against a traditional lawn tractor. This obviously depends on what type of lawn you are cutting and the number of obstacles that each garden has.
Let me give you an example, I had a contract where I was cutting 2 ½ acres of grass approximately and it took me 50 minutes with a zero turn machine. To do the same garden with a traditional ride-on tractor and collector took me three hours. Admittedly the ride on tractor was collecting the grass and the zero turn was mulching, which is a huge time saver. However, the big-time saver is the zero turn principle and the ability to weave in and out of trees, around low hanging branches and around obstacles.
Features
A heavy-duty zero turn mower built for commercial use and the keen gardener.
Triple 7 gauge steel cutter deck.
Heavy-duty steel frame.
Corrosion e-coating to protect the paintwork.
Zero terms are the most manoeuvrable mowers on the market.
Unique steering wheel control.
Twin hydrostatic control.
Powerful Kawasaki engine.
Mulch and side discharge capable.
Multiple cutting heights.
Safety rollbar.
Anti-scalping deck wheels.
Adjustable seat
80,000 m² plus capacity.
Smart jet cutting deck wash system.
Cupholder.
Tow hitch.
Three-year domestic warranty (one-year commercial)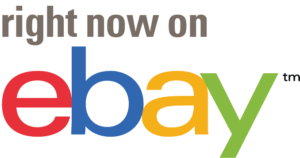 The Cub Cadet Z7-183 Pro Zero-Turn Ride-On Mower has been given the thumbs up from over 100 professional landscapers. Trials took place over 16 weeks, the Cub Cadet wwas tested thoroughly by professional gardeners and landscapers, they were impressed!
Heavy-Duty Cutting Deck
One of the first things I look at on a mower is the strength of the cutting deck. The Cub Cadet has a triple 7 gauge steel cutting deck. In other words, the cutting deck is constructed of three layers of steel, giving the deck ultimate strength.
There are three blades underneath the cutting deck which are offset and overlap each other, making for a perfect cut.
The cutting deck has electronic blade engagement of a pushbutton control, no levers or clutch to depress. Take care when engaging an electric clutch, make sure the engine is running on tick over. There is no need to let the clutch snap-in as this will shorten the life of the clutch.
There are 17 different cutting positions ranging from 26 to 127 mm, a height to suit every situation. It's always useful to have a cutting deck that offers a high cut as long grass and overgrown areas can be brought back into control, with ease.
The cutting deck offers mulching and side discharge, I would definitely take advantage of the mulching feature. Mulching keeps your grass looking green and healthy all year round, especially in dry weather. There are no grass clippings to collect which speeds up the cutting process considerably.
The width of the cutting deck is 183 cm, which is a massive 72 inch or 6-foot cut. With a cutting deck of this size, the cub cadet is capable of cutting in excess of 80,000 m².
Engine
The Cub Cadet Z7-183 Pro Zero-Turn Ride-On Mower is powered by a 999cc Kawasaki engine which develops 31 hp. The FX1000V V-Twin overhead valve engine is a well-proven engine. I've personally owned machines that are powered by Kawasaki, I have actually had no problems at all with Kawasaki engines. They are quiet, economical, easy to start and efficient.
There are two fuel tanks on the Cub Cadet Z7-183 Pro Zero-Turn Ride-On Mower, which each have a capacity of 23 L.
To Conclude
If you are a professional or someone with a large garden, then the Cub Cadet Z7-183 Pro Zero-Turn Ride-On Mower could be for you. The majority of machines that I have owned have been professional as I believe it is cheaper in the long run to have a decent machine that will give many years of service.
The cub cadet comes with a three-year domestic warranty and one-year commercial warranty.
Specification
| | |
| --- | --- |
| Engine Make | Kawasaki |
| Engine Model | FX1000V V-Twin OHV |
| Engine Type | Petrol 4-stroke |
| Engine Capacity | 999cc |
| Engine Power | 31hp |
| Engine Cylinders | Twin |
| Engine Starting System | Electric Key Start |
| Engine Fuel Tank Capacity | 46 Litres (2 x 23 Litres) |
| Transmission | Dual Hydrostatic Drive – Foot-Pedal Operated |
| Drive | Rear Wheel |
| Speed | 12mph (Max.) – 7500m2/h |
| Cutting Width | 183cm |
| Cutting Heights | 26-127mm (17 Positions) |
| Height Adjustment | Lever |
| Blade Engagement (PTO) | Electronic – Push Button |
| Turning Circle | Zero Turn |
| Blades | Triple |
| Grass Collector | N/A |
| Mulching | Yes |
| Side-Discharge | Yes |
| Headlights | No |
| Cup Holder | Yes |
| Seat | High-Back / Adjustable with Arm-Rests & Suspension |
| Steering Wheel | Adjustable with Soft Grip |
| Steering | Synchro Steer™ |
| Anti-Scalp Deck Wheels | Yes – 4 + 2 |
| Tow Bar | Yes |
| Wheels – Front | 406mm |
| Wheels – Rear | 610mm |
| Weight | 732kg |
| Lawn Size | Up to 80,000m2 |
| Warranty | 3 Years Domestic / 1 Year Commercial |