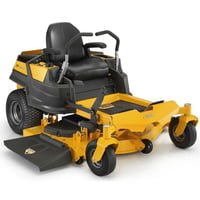 Today we are taking a look at the excellent manoeuvrable Stiga ZT3107T Zero-Turn Ride-On Mower. Over the past few days, we have been looking at some of the zero-turn mowers on our website. Recently we looked at the Toro TimeCutter ZS3200S 81cm Zero Turn Mower which is built for domestic use.
The Stiga ZT3107T Zero-Turn Ride-On Mower is currently selling for £3859 which at the time of writing offers a £200 saving. This is a slightly more heavy-duty machine than the previous Toro we looking at.
The Zero Turn Advantage
I have owned several zero turn mowers from walk behind the machines to ride-on machines. A zero-turn mower is the most manoeuvrable machines on the market, you will not find anything more manoeuvrable. Hence why I have owned several of these machines.
A zero-turn mower consists of two rear driving wheels that are powered by an independent hydrostatic motor. The majority of zero-turn mowers are controlled by two levers each side of the operator's seat. There are a few machines that have a steering wheel, however, I have not used a zero-turn mower with a steering wheel.
A zero-turn mower has two heavy-duty caster wheels at the front of the machine which turn 360°. This allows the machine to be turned in its own length, due to the independent control of the rear wheels.
The hydrostatic motor enables the two rear wheels to be controlled independently in forward and reverse and variable speed. Combined with the heavy-duty caster wheels this really does give excellent manoeuvrability, machines can actually turn around in its own length.
In my experience, a zero turn mower can produce amazing results compared with the traditional lawn tractor. There are two main reasons for this, the zero turn mower is far more manoeuvrable than a traditional lawn tractor. Secondly, most zero terms have the ability to mulch so there is no grass to collect.
I have seen rates increase by 300% using a zero-turn machine. Now, obviously this depends on what type of lawn you have, if you have many obstacles a zero turn mower will speed up your lawn cutting hugely. As it is capable of weaving around obstacles and overhanging branches. Whereas a traditional lawn tractor would be making many manoeuvres in a similar situation.
Features
Zero turns are the most manoeuvrable mowers on the market.
Perfect for areas with obstacles and low hanging branches.
Optional mulching feature.
Powered by a Briggs & Stratton V-Twin engine.
Electronic blade engagement.
Anti-scalp feature on cutting deck.
Comfortable adjustable seat.
Optional tow hitch available.
Three-year peace of mind warranty.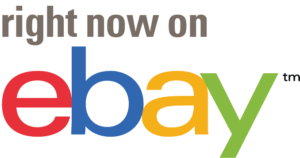 As I mentioned earlier in this post, Swedish designed Stiga ZT3107T Zero-Turn Ride-On Mower offers unrivalled manoeuvrability to cut around obstacles! Stiga are famous for their out-front mowers which are becoming more and more popular, due to their manoeuvrability and mulching capabilities. Having said this a zero turn mower is the ultimate manoeuvrable mower.
Engine
Stiga have powered their machine with a popular Briggs & Stratton Intek 7200 4 stroke 656cc 2 cylinder engine. The engine develops 13.5 hp with its V twin-cylinder arrangement and overhead valves. Over the years I have had many machines that have been powered by Briggs and Stratton engines. These engines are well proven and over time, I have had minimal trouble with Briggs & Stratton engines. Another large plus point is the fact that Briggs & Stratton parts are readily available and sensibly priced.
Cutting Deck
The cutting deck size is 107 cm, which is approximately 3'6", which makes the machine very compact indeed. There are no levers to engage the cutting deck, simply engage the electronic clutch and you are ready to mow. Just take care to engage the electronic clutch at low revs. In this way, the blades won't snatch in and this will prolong your electronic clutch life.
There are three blades underneath the cutter deck and a side discharge chute. I would firmly recommend the optional mulching attachment as mulching is a great option. Mulching helps to keep your lawn green in dry periods and also acts as a green fertiliser.
The cutting heights vary from 38 to 114 mm, it's always useful to have plenty of adjustment on the cutting deck. Especially if your lawn has become long due to poor weather or being away etc.
Optional Accessories
Stiga offers a tow bar which helps to really make your zero turn into a workhorse. The optional towbar can be used for trailers, sweepers, aerators and sprayers and more. As I mentioned earlier I firmly recommend the mulching attachment.
To Conclude
I would recommend the Stiga ZT3107T Zero-Turn Ride-On Mower. Stiga have a lot of experience in building mowers, plus I am biased towards zero turn mowers, but in a good way!
Different manufacturers make different claims about the performance of zero-turn mowers. I know from experience that a zero turn mower can really speed up your mowing time. In some cases, I have seen a 300% increase in performance compared with a traditional ride-on tractor. However, this does depend on the number of obstacles you have to negotiate. A mulching kit to me is a must, I'm surprised the manufacturers don't make this a standard feature, to be fair.
Stiga obviously has confidence in their product as they offer a three-year warranty, which to me brings great peace of mind.
Specification
| | |
| --- | --- |
| Engine Make | Briggs and Stratton |
| Engine Model | Intek™ 7220-Series V-Twin OHV |
| Engine Type | Petrol 4-stroke |
| Engine Capacity | 656cc |
| Engine Power | 13.5hp / 10.1kW @ 2600rpm |
| Engine Cylinders | Twin |
| Engine Starting System | Electric Key Start |
| Engine Fuel Tank Capacity | 11.3 Litres |
| Transmission | Dual Hydrostatic Drive – Foot-Pedal Operated |
| Drive | Rear Wheel |
| Speed | 7.2km/h (Max.) |
| Cutting Width | 107cm |
| Cutting Heights | 38-114mm |
| Height Adjustment | Lever |
| Blade Engagement (PTO) | Electronic |
| Turning Circle | Zero Turn |
| Blades | 3 |
| Grass Collector | N/A |
| Mulching | Optional |
| Side-Discharge | Yes |
| Headlights | No |
| Seat | Padded / Adjustable with Lumbar Support |
| Steering | Levers |
| Anti-Scalp Deck Wheels | Yes |
| Tow Bar | Optional |
| Wheels – Front | 279mm |
| Wheels – Rear | 457mm |
| Sound Level | 84dB (A) |
| Weight | 301.6kg |
| Lawn Size | Up to 10,000m2 |
| Warranty | 3 Years |