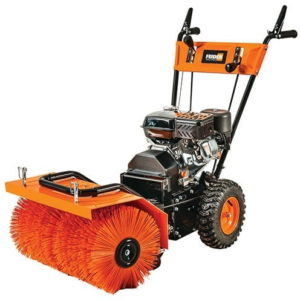 Today we are looking at something slightly different, the Feider FBA-E200 Self-Propelled Powered Sweeper. Yesterday, we looked at the Feider FBT270 Petrol Chipper-Shredder, today we are looking at another Feider product.
Feider is a French-based company that appears to be able to design good products at budget prices. The Feider FBA-E200 Self-Propelled Powered Sweeper is currently selling for £599 including VAT, which includes a £200 discount.
Maybe you don't think that a sweeper would be used enough in your garden. I remember before I owned a leaf blower, that's going back quite a few years! I didn't know if I could justify purchasing such a machine, however, a leaf blower is something that I use more than any other machine.
If you want to keep your garden or yard tidy then maybe a powered sweeper is the answer.
Let's take a look at the Feider FBA-E200 Self-Propelled Powered Sweeper.
Features
A high-performance sweeper for all year use.
Powerful 6.5 hp overhead valve petrol engine.
Large 80 cm working width.
High grip agricultural pneumatic tyres.
Seven-speed gearbox (five forward and two reverse gears).
Angled debris brush.
Strong steel chassis.
Range of quick-fit attachments.
Optional five-year warranty.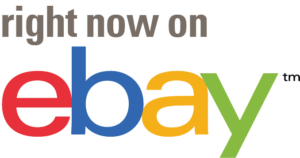 The Feider FBA-E200 Self-Propelled Powered Sweeper has the capabilities of clearing leaves, grass clippings, litter, snow and more in a very short time.
There are two models available the Feider FBA-E200 Self-Propelled Powered Sweeper and the Feider FBA-E200ES Self-Propelled Powered Sweeper which is the electric start model. At the time of writing the electric start, model adds £200 to the cost of the sweeper.
Engine
The powerful 196cc overhead valve four-stroke engine delivers 6.5 hp. The engine is a very fuel-efficient and clean running Loncin engine that is built to last. The Loncin engine features a cast iron liner for longer life and a low oil alarm. The alarm is useful if you fail to check the oil level and it becomes low, however, you should be checking your oil level! This particular model is a recoil start, however, as I mentioned in the above paragraph there is an electric start model available.
Gearbox
With five forward speed gears and two reverse gears, the Feider sweeper brings excellent manoeuvrability in tight places. With five forward speeds a comfortable working pace can be found for every type of job in hand.
The sweeper is fitted with 330 mm diameter agricultural tread pneumatic tyres which give excellent traction and a smooth ground drive. The heavy-duty tubular steel frame helps to give the machine all-round strength.
Sweeping Brush And Other Attachments
The Feider FBA-E200 Self-Propelled Powered Sweeper comes with an 80 cm rotary brush that ensures that no areas are missed. It can cope with all sorts of terrain and comes with a tough long-lasting replaceable bristle that will remove every piece of debris. The brush can be angled to 15° to the left or the right should you want to move the debris to the left or right-hand side.
The good thing is that the Feider sweeper has an optional collection box or bucket for collecting the debris once you have swept. There's also a snowblower attachment and dozer blade attachment. The Feider sweeper quickly becomes a universal machine.
To Conclude
Not everyone will have a use for a powered sweeper. However, the Feider FBA-E200 Self-Propelled Powered Sweeper's with its various attachments can become a very useful tool.
With an optional five year peace of mind warranty, you have the confidence that the Feider sweeper can be an excellent workhorse for many years.
Specification
| | |
| --- | --- |
| Engine Make | Loncin |
| Engine Type | Petrol 4-stroke |
| Engine Capacity | 196cc |
| Engine Power | 6.5hp / 4.8kW |
| Engine Starting System | Recoil |
| Sweeping Width | 80cm |
| Brush Diameter | 345mm |
| Gears | 5 Forward / 2 Reverse |
| Wheel Size | 330mm |
| Sweeper Type | Powered |