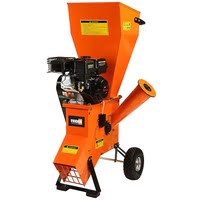 Today we are looking at the Feider FBT270 Petrol Chipper-Shredder. This is a powerful garden Chipper made by French manufacturer Feider, they seem to be very good at producing good products at low prices. Yesterday we looked at the Oleo-Mac GS-440 Pro Petrol Chainsaw, another machine on special offer.
The Feider FBT270 Petrol Chipper-Shredder is currently on special offer with a £390 discount. The normal selling price is £1099 and we are offering this Chipper-shredder for £709.
In many places it is difficult to burn branches and prunings, this is where a Chipper-Shredder can be very useful. The great thing about a petrol Chipper is that it can be taken to wherever your prunings or branches are! A petrol engine has no limitations on having to rely on electricity and no trailing cable!
Let's take a look at the Feider FBT270 Petrol Chipper-Shredder
Features
A high-powered petrol Chipper- shredder for heavy domestic use.
Overhead valve clean burn petrol engine.
HS steel blades for a faster work rate.
Large, twisted branches chipped easily.
Great for green waste, leaves etc.
Two input shoots for dual-use.
Belt drive transmission.
Pneumatic tyres for ease of movement.
Optional five-year warranty.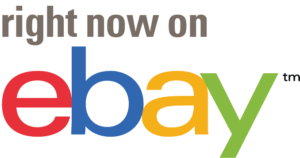 Although the Feider FBT270 Petrol Chipper-Shredder is designed for domestic use, it is a heavier duty Chipper than most traditional domestic machines. The Chipper is ideal for large gardens, not only does it save you from burning your prunings and branches, it actually produces compostable material. Once composted for a year the chippings make an excellent mulch and feed for your garden.
Two Inputs
The Feider FBT270 Petrol Chipper-Shredder has two input points. There is a large chute for green waste, leaves and more. And a smaller tighter chute that can chip branches up to 8.3 cm diameter, this is almost a log size!
The chipping system features a heavy-duty steel knife that sits on a flywheel which helps to produce the power to chip the wooden material. The chipping system produces wood chips that can be used on pathways or for mulch. Although, my preferred way is to compost the chips and then use as a mulch.
The shredding system consists of a series of metal flails that will quickly reduce the green material into a manageable mulch that can be composted. Flails are often seen being used to cut hedges and rough areas of grass. The principle is the same, the flails smash the material into small pieces making the material compostable.
Take The Machine To The Work
One of the great features of a petrol chipper is the fact that it can be used anywhere in the garden. With the pneumatic tyres, the Feider FBT270 Petrol Chipper-Shredder can quickly be moved to different areas of the garden. It's much easier to take the machine to the work rather than the work to the machine!
Engine
The Chipper is powered by a powerful 270cc overhead valve engine that develops 9 hp. The low emission clean burn engine ensures that you have no fuel costs and minimal noise and vibration. This is a straightforward recoil start engine.
As with all engines, make sure and keep the oil clean, the air filters and fuel filters clean. Through carrying out these simple regular tasks you can ensure a long trouble-free life for your engine.
Belt Drive
The Feider FBT270 Petrol Chipper-Shredder has a belt drive from the engine to the Chipper. The good thing with a belt drive is that if any obstacles jam the machine, the belt will slip, rather than causing damage.
To Conclude
There are many chippers and shredders on the market today, the Feider range of products seem to be becoming very popular. Feider offer value for money and an optional five-year warranty for peace of mind.
I always say to buy the best product you can afford, many machines can last many years if they looked after properly. You may like to take a look at our other chippers and shredders here.
Specification
| | |
| --- | --- |
| Engine Make | Feider |
| Engine Capacity | 270cc |
| Engine Power | 9hp / 6.7kW @ 3600rpm |
| Cutting System | Twin Cutting-System – Flails / Chipper Blade |
| Chipping Capacity | 8.3cm |
| Collector | N/A |
| Transport Wheels | 2 – with Pneumatic Tyres |
| Weight | 89kg |
| Warranty | 5 Year Warranty (terms & conditions apply) |