In this particular video, I would like to show you how to make a Hayter Harrier drive properly!
I have probably owned around 10 to 12 of these particular Hayter Harrier 56 models over the years; unfortunately, this particular model as shown in the video has a very poor and inadequate drive system. I believe that this Hayter Harrier has been superseded by a newer model this year. However, I believe this model is still available, although I wouldn't recommend it. I would go for the latest Hayter Harrier model or a Weibang which is a slightly heavier mower.
You Can See The Video below On How To Make Your Hayter Harrier Drive Properly!
Weibang has a much stronger drive system on their machine and a better collection system. Weibang also offers five years warranty for domestic use and three years warranty for commercial use, which is pretty good. More to come on this subject in a future post!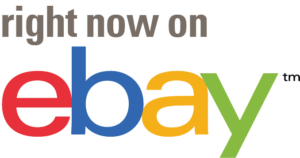 This Hayter Harrier does not have the best drive system in the world; the previous models had a much better drive system. I believe that Briggs & Stratton stopped making an engine with a power takeoff on, so Hayter had to design a completely new drive system, but in my mind, they have failed miserably.
The grass collection is also very poor. I live in a fairly dry part of the UK in East Anglia, and even with our dry conditions, the grass chute can very easily block even when the grass is dry. I appreciate that it is of great importance to keep the grass bag clean and to either power wash it regularly or to blow the bag out with an airline. If the grass bag is not kept clean then the air cannot flow through the back, which in turn, will not make the collection process effective. This process needs to be carried out regularly to keep the collection process running efficiently. However, even with a very clean bag, it is very unusual to be able to fill the grass box to brimming full as the airflow doesn't have the power to throw the grass to the back of the box.
On this particular machine, the belts had been replaced just six weeks ago, and already the Hayter Harrier is struggling to pull itself along. It actually starts off driving quite well but almost after half an hour, sometimes more, sometimes less, it will not drive efficiently, and I end up having to push the machine slightly to keep it going, this is not good! I would expect a machine of this size to be able to drive itself for long periods. I don't know if the belts heat up and then become less effective in their driving capacity, all I know is that Hayter should be able to produce a much better drive system than on this particular model of Hayter Harrier.
Let's Make The Hayter Harrier Drive!
So now I am going to turn the mower on its side making sure that exhaust is on the bottom side and that the fuel tank and air filter are at the highest point as shown in the video. In turning the lawnmower this way up it stops any fuel and oil running into the air filter. I normally blow the machine down with a leaf blower which gets all the dead grass and debris out from underneath. I do this process every time I use the lawnmower as I don't want rotting grass and other debris laying inside the lawnmower.
Anti-Slip Belt Dressing
I use an anti-slip belt dressing, as shown in the video to lubricate the belt underneath the machine. It is slightly difficult to see the drive belt and even more difficult to see the drive belt on the video as I'm trying to hold the camera and spray the drive belt at the same time!
I normally turn the blade a fraction of a turn and spray the drive belt covering a few inches or centimetres at a time, after repeating this process approximately five times, the drive belt should be completely lubricated with the anti-slip belt dressing.
Wear And Tear
While the Hayter Harrier is on its side, I would like to show you some of the wear and tear under the cutting deck. As you can see there is like a plastic-type of insert that is broken and ideally needs replacing to stop grass and debris getting into the gearbox et cetera. I would expect something a bit better them this from a manufacturer like Hayter.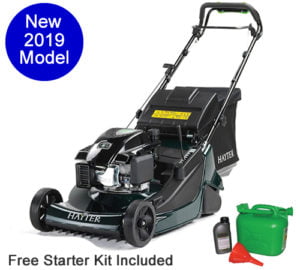 Hayter Products
I believe it was in the 60s when Hayter was making many mowers, and they actually couldn't sell enough machines as they had been manufactured to a very high standard so that people were not replacing them! Maybe that's not too good for Hayter, but great for the customer.
I have owned many Hayter products over the years, and I have really liked them. The Hayter Harrier 56 and the other rear roller models do leave a very British striped finish to your lawn, which we all like to see.
I'm hoping the latest models of Hayter Harrier will be much improved, and I am told that the drive system is much better and also the collection system, I will write about this in a future blog post.
Please like video and subscribe to our channel.
Thank you for reading.
Please feel free to comment below. If