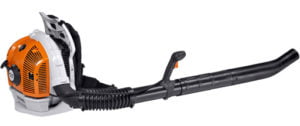 I purchased my Stihl BR600 Petrol Backpack Blower back in October 2016 for a new business venture that I was starting. I was looking to purchase the most powerful Stihl backpack blower, and the BR600 was at the time, however, literally a few days after the BR700 blower became available, and now I see that there is a BR800 available! Maybe it's time to upgrade!
This week we have been focusing on leaf blowing equipment, as you can see various posts I have written on wheeled blowers, petrol blowers, electric and rechargeable blowers and the cheapest petrol blower on the market I believe!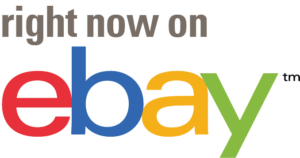 I was very confident when I purchased the Stihl BR600 as I already own several other Stihl products and over the years I have owned many Stihl products, I have to say that most of the products have been very reliable and have carried out many hours work with very few problems. I have also owned and used many times the handheld Stihl SH86CE Vacuum/Shredder which is a great product and so compact and easy-to-use, I'm guessing that there must have been millions of these little handheld blowers sold.
The main reason that I purchased the BR600 was to make quick work of clearing up after grinding tree stumps. This blower saves me hours and hours of work on the cleanup process. Grinding out tree stumps can be quite dusty work and wood chippings have a tendency to fly a long way, especially if it's windy. The BR 600 makes short work of moving leaves and other garden debris, it will actually blow mud and dirt off of a lawn, far quicker than raking and sweeping with a broom.
Is It Good?
In one word, it's a great blower and I would be lost without it! I really don't think there is anything bad that I can say about this blower! My only disappointment is that had I have known that the BR 700 was coming out I would have purchased that blower as it's always good to have as much blowing power as possible.
How Does It Perform?
This blower has an airspeed of 237 mph using the round nozzle, which really sounds quite impressive! The actual weight of the blower is 10.2 kg, which is around 21 lbs in weight. To be fair, I never think anything about the weight of the machine as carrying it on your back with the comfortable shoulder strap makes it seem lightweight. I think the harder thing for me when using the blower for long periods is holding the nozzle, which like everything you do get used to it! Like everything, I look at the work rate more than the effort to use, which overall is minimal.
The BR 600 blower performs exceptionally well on leaves if you have huge amounts of leaves may be worth taking a look at a wheeled blower or a larger wheeled garden vacuum. However, for most people, the BR 600 will be more than enough for the average gardener or landscaper.
As I mentioned earlier, I use my blower for clearing up after removing a tree stump, it is brilliant for making a professional and tidy job. I always like to leave a garden tidier than when I first entered the garden. I can quickly make a big impression with this blower in someone's garden very quickly indeed.

Engine Power
The blower is powered by a Stihl 4 Mix engine, this is a two-stroke engine which runs on a mixture of petrol and oil, the ratio is 50:1. This engine appears to be very economical and develops plenty of power. I probably only fill the fuel tank up every 2 to 3 weeks depending on the workload. The fuel tank holds 1.4 L and has a running time of 69 minutes which is pretty good for a machine with this much blowing power.
The engine power is 64.8cc which develops 3.8 hp.
Features

Antivibration System
It's very important to have a good antivibration system on all your equipment, some of the cheaper models from other manufacturers do not offer this protection. Stihl's anti-vibration system seems to work extremely well, the padded shoulder and waist straps and the comfortable handle keep vibration to a minimum. The effects of not having a machine with an anti-vibration system can cause long-term effects of the blood vessels of the arms and hands.

Multifunction Control Handle
The multifunction control handle makes a very simple to control the BR 600, there is a simple finger trigger to push and a locking lever to lock the throttle when using for long periods. The on-off button is on the same lever.
Starting
I have never had any issues with starting, simply primed the machine, move the choke lever to on and start as soon as the machine fires, turn the choke to the off position and you are off!

Ergonomic Harness With Hip Belt
The harness makes the blower very lightweight due to the padding and the hip belt. I must admit I have never used hip belt as I don't often use the machine for long periods. Apparently, it does make it easier when using the blower for longer periods.
Good Points
• Despite the weight of 21 lbs the machine feels very lightweight on your back
• Huge blowing capacity (always go for the largest capacity blower you can afford)
• Very economical
• Easy start engine
• Good resale value compared with other manufacturers
• Easy one-handed operation
• Quiet for this type of machine
• Easy to put on your back
Not So Good Points
• To be fair, there aren't really any!
• More cumbersome than a handheld blower
• You have to remove the blower from your back to start the machine
• Electric start could solve the above issue, however, adds costs and complications!
Would I buy?
I would and I actually own this blower, I will probably upgrade to the larger BR 800 model soon, although this machine does the job perfectly for me.
Always buy the largest blower that you can afford, as the more power you have the quicker the job will be finished.
Remember that knapsack or backpack blowers can be bulky to carry around you may want to look at the range of Stihl handheld blowers and other manufacturers of handheld blowers.
Thank you for reading, please feel free to comment in the comments area below.
Technical data
| | |
| --- | --- |
| Displacement cm³ | 64.8 |
| Capacity cm3 | 64.8 |
| Performance kW | 2.8 |
| Performance hp | 3.8 |
| Weight kg 1) | 10.2 |
| Sound pressure level dB(A) 2) | 100 |
| Sound power level dB(A) 2) | 108 |
| Vibration level left/right m/s² 3) | 2.1/2.5 |
| Blowing force N 4) | 32 |
| Air speed mph | 199 |
| Max. air speed with round nozzle mph | 237 |
| Tank volume l | 1.40 |
| Running time per full tank min | 69 |
| CO2 g/kWh | 775 |
| Sound power level with metal tool dB(A) 2) | 108 |
1) Without fuel, complete
2) K-factor according to DIR 2006/42/EC = 2.5 dB (A)
3) K-factor according to DIR 2006/42/EC = 2m / s ²
4) Combination of air speed and air throughput
The version(s) available in each country may differ from the above range and specifications; specific details may be subject to change without notice. Please ask your local STIHL Approved Dealer for further information.