Today we are looking at the Husqvarna 572XP petrol chainsaw, a chainsaw that I have spent some time using. We recently looked at the Husqvarna 435 petrol chainsaw, a smaller, but extremely practical chainsaw. Today we are moving up the scale from a 41cc chainsaw to a professional 70cc chainsaw.
The Husqvarna 572XP petrol chainsaw costs between £800 – £950 mark, including vat prices vary depending on bar size and extras.
Over the years I have owned various chainsaws from different manufacturers, however, I have owned more Husqvarna chainsaws than any other brand. I've also owned Husqvarna strimmer's and hedge cutters. The first Husqvarna chainsaw was launched in 1959, apparently, the first Husqvarna 90 chainsaw noise levels were half that of the competition. I guess through the noise reduction Husqvarna quickly made a name for themselves.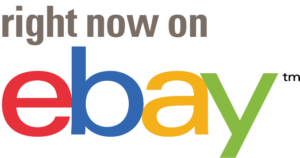 Husqvarna 572XP Petrol Chainsaw
The very first thing that I noticed instantly with the Husqvarna 572XP petrol chainsaw was that it seemed to be the perfectly balanced chainsaw. Despite this chainsaw being a larger saw, it appears that Husqvarna have done a good job in this respect. It makes logging and cutting through tree trunks almost very leisurely, due to the balance.
At just 6.6 kg this Husqvarna chainsaw is lightweight for its category, I believe.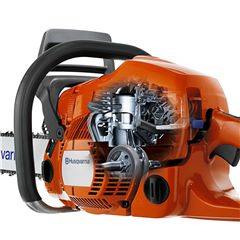 Features
Powerful 70.6cc two-stroke engine.
4.3 kW which equals 5.76 hp.
High cutting capacity.
Excellent cooling capacity for longer engine life.
State-of-the-art filtration system.
10 times quicker air/fuel mix adjustment.
Low vibrations.
Flip up tank caps.
Anti-clogging.
Optional heated handles on some models.
Fuel level gauge.
Auto tune.
Magnesium crankcase.
Smart start.
X-Torque.
Two year warranty.
Engine
Powered by a powerful 70 cc two-stroke engine developing 4.3 kW, which equals 5.76 hp which is a lot of horsepower for a chainsaw. Apparently, this power is 12% higher than on previous models.
One thing I have found with Husqvarna chainsaws is there easy to start engines. In general I have found Husqvarna chainsaws normally start after about the third pull. Two-stroke engines are slightly different to 4 strokes in the way that they are started. Normally with a two-stroke engine you turn the on-off switch to on, pull the choke out, prime the carburettor and pull the recoil start. Once the engine has fired, push the choke in and pull the recoil start and it will normally start. Be careful not to flood a two-stroke engine. Once you hear the engine fire, you need to push the choke in or turn the choke off, otherwise you will quickly have a flooded engine which will be difficult to start.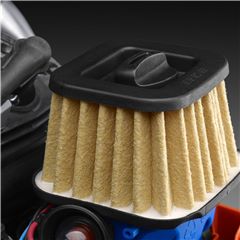 The engine has a state-of-the-art air filtration system fitted. Chainsaws work in very dusty conditions, so it is upmost importance that filters are kept clean. I've seen far too many people trying to use engines with dirty filters, this doesn't help performance and it also shortens the life of the engine. It's always good to take a few minutes to remove your air filter on a regular basis and clean. A few regular checks can save time and money and frustration in the long run.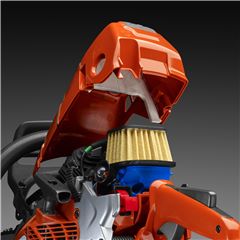 Bar Length
The Husqvarna 572XP petrol chainsaw comes in various bar sizes. The minimum recommended bar length is 15 inches and the maximum is 28 inches. The model that I used had a 24-inch bar. I believe that in most cases a 20-inch bar is adequate, although it's a good idea to have a larger bar available, should the need arise. I've been used to using a 20-inch bar chainsaw most my life and well using the 24-inch bar for most work this was slightly too large. I guess to a certain extent it is what you get used to using!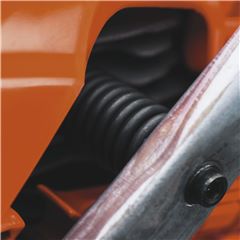 Heated Handles
If you like the idea of heated handles Husqvarna offers this feature on some of the models. I believe the cost is around £40 extra if you require extra comfort! I have used the heated handled models and they really are quite effective!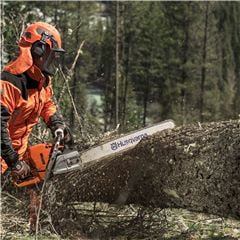 To Conclude
Husqvarna has a huge amount of experience in the manufacture of chainsaws. As I mentioned earlier I have owned several Husqvarna chainsaws over the year, and in fact I still own a Husqvarna chainsaw. I like the fact that the saw is well balanced, and parts and service are readily available.
I always like to have a good warranty for peace of mind, Husqvarna gives two years on Husqvarna 572XP petrol chainsaw, so they obviously believe in their products.
Specification
Cylinder displacement
70.6 см³
Maximum power speed
9900 rpm
Torque, max. at rpm
8200 rpm
Clutch engagement speed (±120)
3700 rpm
Fuel consumption
429 g/kWh
Fuel consumption
1.76 kg/h
Ignition module air gap
0.3 mm
Oil pump type
Adjustable flow, no flow at idle
Exhaust emissions (CO2 EU V)
Recommended bar length, max
28 in
Recommended bar length, min
15 in
Chain speed at 133% of maximum engine power speed
29.3 m/s
Weight (excl. cutting equipment)
6.6 kg
Oil pump type
Adjustable flow, no flow at idle
Sound power level, guaranteed (LWA)
120 dB(A)
Sound power level, measured
118 dB(A)
Sound pressure level at operators ear
107 dB(A)
Equivalent vibration level (ahv, eq) front handle
5.0 m/s²
Equivalent vibration level (ahv, eq) rear handle
4.1 m/s²