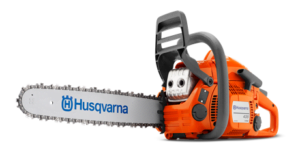 Today we are looking at the Husqvarna 435 petrol chainsaw, I purchased this chainsaw just over three years ago. I was looking for a lightweight budget chainsaw and yet quality chainsaw, the Husqvarna does exactly this.
The Husqvarna chainsaw cost around £200, which was over three years ago, which to my mind, is excellent value. It is still priced very competitively today.
I always recommend to people who are potentially buying garden tools to buy the best that they can afford. Unfortunately, there are quite a large selection of garden tools that aren't the best quality, you need to take care when purchasing.
Over the years I have owned many tools and machines for the landscaping, horticultural and forestry industry. Having been involved in the industry for over 30 years you tend to know what's good and what's not so good! I have owned many Husqvarna products over the years from chainsaws to Strimmer's, I like and would recommend Husqvarna products. I've also used the Husqvarna rider range of mowers which are great machines, but that's another story.
Husqvarna 435 petrol chainsaw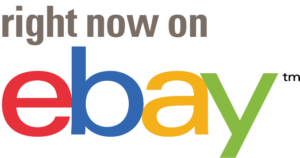 Features
Lightweight petrol chainsaw.
Easy to start.
41cc engine.
Visible fuel level gauge.
Quick-release air filter.
Air injection.
X-Torque.
Inertia chain brake.
Economical fuel consumption.
Excellent value for money.
Backed up by an excellent dealer and parts network.
The Husqvarna 435 petrol chainsaw is a lightweight petrol chainsaw designed for the keen gardener or professional. It's lightweight chainsaw that comes with a 15-inch bar, this size of chainsaw bar is large enough for most jobs in the garden. In normal terms, you would call in the professional to carry out larger felling jobs in the garden.
This is actually the smallest Husqvarna chainsaw that I have ever owned, I normally use a 60 to 70cc chainsaw for heavier more professional jobs. However, I have ended up using the Husqvarna 435 petrol chainsaw much more than I ever expected. It's perfect for those jobs in the garden for pruning, felling small trees and perhaps jobs that you would normally carry out with a bow saw.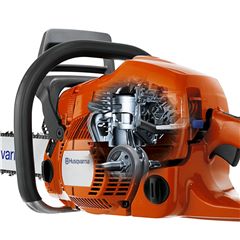 Engine
Powered by a 40.9 cc two-stroke petrol engine, which develops 1.6 kW, approximately 2.2 hp. There is enough power for those everyday garden jobs, obviously, it doesn't have the same torque as a more powerful felling chainsaw. But, it's fantastic for those small everyday jobs, as I mentioned, I use the Husqvarna 435 much more than I ever expected too!
With Husqvarna's smart start feature it takes 40% less pulling effort to pull the recoil start. With the Husqvarna X-Torque feature, the engine produces 20% more power and 75% less emissions.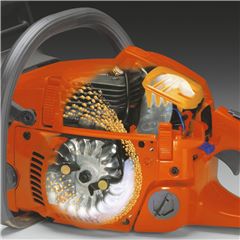 I have used this chainsaw right up to the 15-inch limit and it works absolutely fine. Now I have been used to larger chainsaws, but the Husqvarna copes well when working on larger timber. Always remember not to force the chainsaw but let the chainsaw do the work at its own speed and power.
You shouldn't need to apply force when you are cutting with a chainsaw, the weight of the chainsaw should be adequate to slice through the timber. Just keep that chain sharp and your chainsaw will work effortlessly!
To Conclude
If you are looking for a budget chainsaw manufactured by a well-known, quality, establish brand, then the Husqvarna 435 petrol chainsaw is your answer. I find the 435 to be extremely useful around the garden and I'm using it much more than I expected. I use the Husqvarna 435 more than my larger chainsaw, at the same time it's useful to have that larger chainsaw for the professional jobs!
If you're a keen gardener or a professional who needs a lightweight chainsaw, then this chainsaw is recommended from my personal experience.
Specification
 Engine
Cylinder displacement
40.9 см³
Maximum power speed
9000 rpm
Max engine/motor RPM
13000 rpm
Torque, max. at rpm
6300 rpm
Clutch engagement speed (±120)
4300 rpm
Fuel consumption
652 g/kWh
Fuel consumption
1.08 kg/h
Spark plug
Champion RCJ7Y, NGK BPMR7A
Ignition module air gap
0.3 mm
Oil pump capacity Max
13 ml/min
Oil pump capacity Min
13 ml/min
Exhaust emissions (CO2 EU V)
Equipment
Recommended bar length, max
18 in
Recommended bar length, min
13 in
Chain speed at max power
17.3 m/s
Chain speed at 133% of maximum engine power speed
23 m/s
Dimensions
Weight (excl. cutting equipment)
4.2 kg
Lubricant
Oil pump capacity Max
13 ml/min
Oil pump capacity Min
13 ml/min
Sound and Noise
Sound power level, guaranteed (LWA)
114 dB(A)
Sound power level, measured
112 dB(A)
Sound pressure level at operators ear
102 dB(A
Vibration
Equivalent vibration level (ahv, eq) front handle
3.8 m/s²
Equivalent vibration level (ahv, eq) rear handle
4.2 m/s²