Today we are looking at the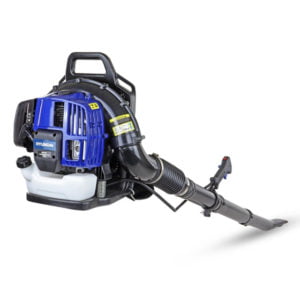 Today we are looking at the Hyundai 52 cc two-stroke backpack petrol leaf blower.  The Hyundai blower certainly offers value for money at just £169.99, including VAT. Hyundai offers a three-year warranty for domestic use and a one-year warranty for commercial use. They also offer a four-month payment plan to spread the payments.
Recently we looked at the larger Hyundai 76 cc four stroke petrol leaf blower. Which also offers excellent value for money at just £269, including VAT. Today we are looking at the next leaf blower down, slightly smaller but still with plenty of blowing power.
The 52 cc two-stroke backpack petrol leaf blower creates air speeds of up to 170 mph. It's a machine that can be used all year round in the garden.
Features
Lightweight backpack leaf blower.
Three-year warranty.
52 cc two-stroke petrol engine.
Low-emission engine.
Antivibration technology.
Ideal for medium to large gardens.
Lightweight and easy to use.
Variable speed throttle.
Excellent price tag.
Option to spread payments over four months.
The 52 Cc Two-Stroke Backpack Petrol Leaf Blower
The Hyundai HYB5200 backpack leaf blower is a robust, high-performance machine. It's ideal for medium to large gardens, sports clubs, amenity areas, driveways, patios and much more. Over the years, I have used various blowers; at the moment, I am currently using a Stihl BR600 backpack blower which I would recommend for commercial use or the keen gardener. For me, the leaf blower is the most used piece of equipment that I use in the garden. It literally saves me hours of time, especially when it comes to clearing up after jobs. Something that could take an hour with a broom can literally take five minutes with a decent leaf blower. They really are time-saving pieces of equipment.
Another useful task for a leaf blower is blowing down machinery after use. Lawnmowers can quickly become covered in grass; a quick once over with the leaf blower cleans a mower down quickly!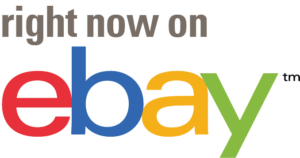 Two-Stroke Engine
The Hyundai backpack petrol leaf blower is powered by a two-stroke 52 cc engine that develops almost 2 hp (1.45 kW). The engine starting method is the traditional recoil. The rated speed or rpm is 7500 revolutions. The engine has a throttle lever which is conveniently situated on the lance. The throttle lever allows the engine to be used at various speeds. This is useful when the operator may be blowing into a corner or somewhere where care needs to be taken.
Being a two-stroke engine, the engine requires a petrol and oil mix, there is no oil in the sump. The engine relies totally on the petrol oil mix to lubricate the engine. The Hyundai backpack leaf blower will run for almost 1 hour on 1 L of fuel which is fairly economical.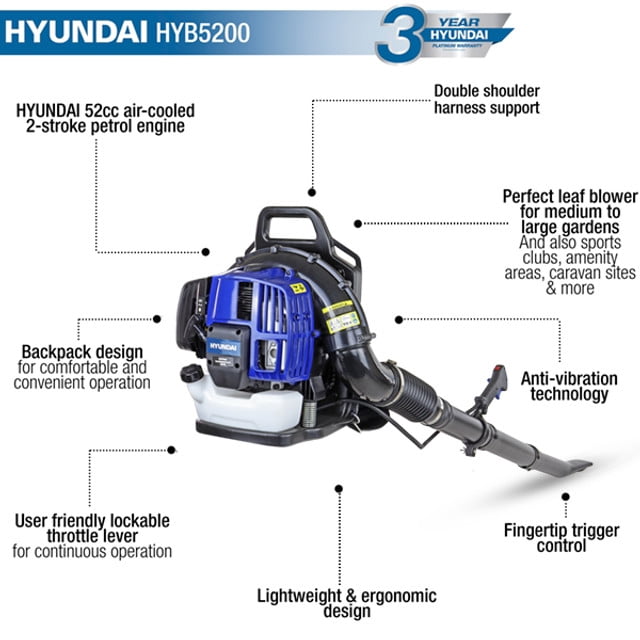 Backpack Leaf Blower
The great thing with backpack leaf blowers is that they are very lightweight due to being able to carry the machine on your back. The Hyundai 52 cc two-stroke backpack petrol leaf blower weighs just 9.85 kg.
The Hyundai petrol blower is fitted with anti-vibration technology. The comfortable harness also helps to keep the vibration level down. Some of the cheaper leaf blowers do not have adequate anti-vibration technology fitted, which is not good. I would not recommend purchasing a leaf blower without antivibration technology.
To Conclude
I can definitely say that the 52 cc two-stroke backpack petrol leaf blower offers great value for money for the domestic user. It comes with a three-year peace of mind guarantee, so Hyundai obviously has faith in its leaf blower. I would not particularly recommend this machine for commercial use; however, Hyundai still offers a one-year warranty for commercial use.
I always tell people to buy the best machine that they can afford, as I believe it's cheaper in the long run. However, I do appreciate that we all have a budget to work to. If you would like to see more leaf blowers, you can find various other types of leaf blowers here.
Specification
| | |
| --- | --- |
| Model | HYB5200 |
| Start Method | Recoil |
| Variable Speed Control | Yes |
| Air Speed (RPM) | 7000 |
| Max Air Speed (m/s) | 78 |
| Max Air Flow (m³/h) | 890 |
| Volume (CFM) | 524 |
| Backpack? | Yes |
| Safety Features | Trigger Control |
| Clutch Type | Centrifugal Clutch |
| Ignition Type | CDI |
| Engine Model | 1E44F-5 |
| Engine Type | 2-Stroke |
| Engine Size (cc) | 52 |
| Rated Power (kW/kVA) | 1.45 |
| Rated Speed (RPM) | 7500 |
| Fuel | Petrol/Oil Mix |
| Fuel Capacity (L) | 1.5 |
| Engine Oil | 2-Stroke |
| Fuel / Oil Ratio | 40:1 |
| Gross Weight (kg) | 10.8 |
| Net Weight (kg) | 9.85 |
| Fully Assembled Dimensions (H x W x L) (mm) | 500 x 430 x 1230 |
| Package Dimensions (H x W x L) (mm) | 520x 350x 460 |
| Fuel Type | Petrol |
| Product Type | Leaf Blower |
| Warranty (years) | 3 |
| Commercial Warranty (years) | 1 |
| Model EAN | 5056275754877 |
| In The Box | HYB5200 Leaf Blower, Double Shoulder Support Harness, Suction Nozzle, Debris Tube With Trigger Control, Tool Kit, User Manual |