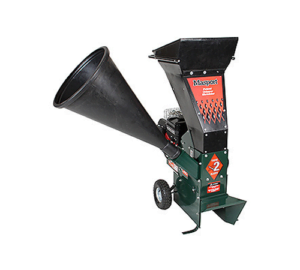 The Masport  6.5XL  petrol chipper shredders has been tried and tested with many garden enthusiasts over the years. If you are serious about recycling garden material and putting the nutrients back into your vegetable patch and flower garden. Then these Masport petrol chipper shredders could be for you.
Masport petrol chipper shredders create a very fine garden mulch or your prunings leaves and small branches can be put through the chipper shredder.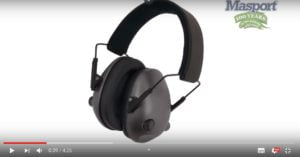 Safety Equipment
Safety and care are always important with any garden machinery, never take risks with machinery.
Safety is paramount when it comes to garden machinery, Masport recommends that safety wear is used at all times. When operating we recommend earmuffs or plugs, safety glasses or chainsaw type helmet and decent gloves. I normally use welding gloves which are in general thicker than the average garden glove and almost thornproof.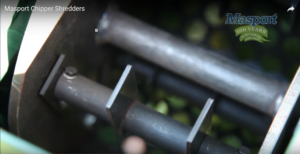 How Is The Shredding Carried Out?
Let's have a look at how the shredding is carried out. The Masport petrol shredder has nine flail type blades that are mounted on three rotors.
In case you're wondering what flail is; flails are often used to cut extremely rough grass and hedges. They can often be seen cutting roadside verges and trimming hedges. Due to the strong build of flail hedge cutters, they are able to remove several years growth of hedge in one pass. Having said this it is much better to cut your hedge every year. I will write more on this subject in another blog post.
As the flail spins at high speed nine flails smashed the material into small pieces and then drive it through a grate which is mounted at the bottom of the shredder. The small holes in the grate are why the mulch is so fine and therefore will break down into a usable mulch or compost. Apparently, the mulch is broken down much more on the Masport shredder than some of its competitors.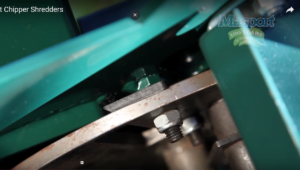 Chipper Blades
On the side of the rotor, there are two chipper blades which are for chipping larger branches. These blades are used for chipping larger material that is to tough to go through the shredder.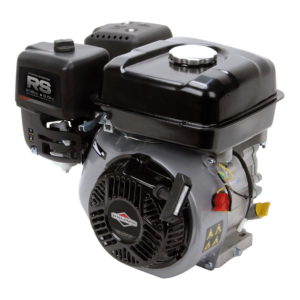 Engine Sizes
Masport users a range of four-stroke petrol engines to power their chipper shredders. They come in various levels of power to suit each application.
The engine being used for this demonstration in the video is a 6 hp 205 cc Briggs & Stratton four-stroke engine. I have had many machines fitted with Briggs & Stratton engines over the years and I have to say that I have had very few problems. I'm guessing that Briggs & Stratton are probably the larger small engine manufacturer in the world. This also means that they have a great deal of network for spare parts and servicing.
The Briggs & Stratton engine drives a V belt which in turn drives the blade rotor system. This drive system is more tolerant to load, if the blades do jam, the belt can then slip. This, therefore, reduces the chances of any engine damage all moving components due to sudden stops.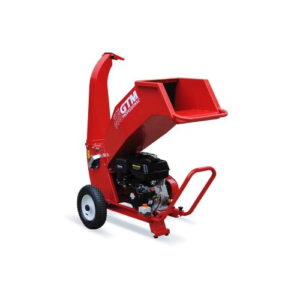 Let's See The Masport Chipper Shredder Running
Before you start the engine it's always good to check the oil and fuel level. Make sure that the area around the oil filler cap and petrol Is spotlessly clean as any dirt entering into the engine can cause problems and shorten the life of the engine. It always handy to have a clean rag to keep these areas clean as after a period of time would dust and debris will build up.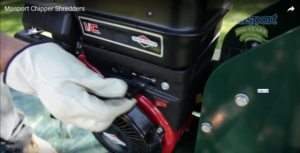 Starting The Engine
Make sure you have the correct grade of fuel in your engine before you start. Turn the switch on the engine to on, move the choke lever to closed and the throttle lever to fast. (You may not need the throttle lever flat out, the reason I say this, is that I don't like cold engine to be revving hard.)
Gently but firmly take hold of the starter cord and pull the engine should start running. After a few seconds turn off the choke as the engine should be warm enough to run. I would leave the engine a couple of minutes to warm up before engaging any blades into operation. Remember that the machine is operated at maximum governed revs when in use.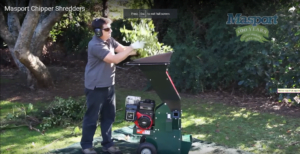 Loading The Shredder
Let's put some waste through the machine, you can see the mulch coming out very finely and are ready to compost.
Incidentally, the video shows a pile of small branches ready to shred. When stacking branches and prunings, make sure that they are all facing the same direction, it makes it much quicker to load your chipper shredder.
There are some leaves that are not suitable for the shredder, some materials act in different ways. For example, we wouldn't recommend shredding flax or palm leaves or other similar fibrous leaves that can potentially clog up your machine. When shedding wet or fleshy types vegetation it is recommended that you mix with dry materials. The video shows a mix of green material and dry material going through the chipper together, this is a much more efficient way to spread your garden waste. Mixing the two materials will help the dry and wet materials go through your machine much easier. Practice makes perfect!
If wet vegetation is the primary use for the shredder we would recommend you use an optional bar grate. Using this larger bar grate much reduces the chances of a blockage due to the larger holes.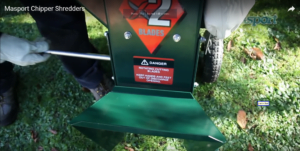 Blockages
If your shredder should get jammed Masport has designed and easy access to clear your machine. Make sure and turn off the engine, remove the R clip and the pin and the grate drops down. Once the grate has dropped down and a blockage cleared, just lift the grate up, slide the pin through and secure with the R clip. You are now ready to go again!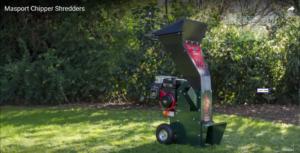 Moving The Chipper around
The Masport petrol chipper shredder is very easy to manoeuvre around your garden. It comes with pneumatic wheels and a rear handle. Tip the shredder simply forward or backwards and move to the required spot.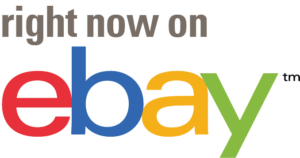 Safety
The chipper shredder has a very safe hopper design, the extra height ensures that the operator does not come into contact with the spinning blade. This obviously reduces the operator's chance of coming into contact with the spinning blade.
Tips
The easiest way to collect your mulch by far is simply to have a sheet with a handle in each corner. Simply place the machine onto the sheet and once you have a decent amount of mulch, simply remove the machine and gather up your mulch. I often use this type of sheet for grass clippings and general garden rubbish, it makes life a lot easier!
Where Is Masport Made?
Massport's are proudly designed and manufactured in New Zealand and sold all over the world. Masport has been manufacturing garden equipment for over a century. In fact, Masport was established in 1910, which is 109 years of engineering.
Specification
6HP 205cc B&S OHV Engine
65mm / 2.6″ Capacity
9 Metal Flails
Belt Driven
Weight 70kg
Please feel free to comment below.