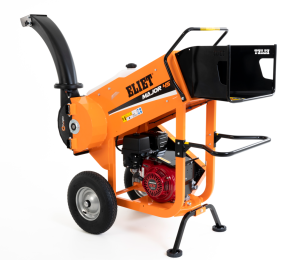 Over the last few years, I have heard a lot of good reports about the excellent range of Eliet garden shredders. Eliet shredders are a very well-built machine, which will give many years of service, especially when they are maintained well. I know of customers who have saved themselves huge amounts of time by using an Eliet shredder. In other words, no more trips to the local tip or any more bonfires. Of course, the other advantage is that all the shredded material can be composted and be put back on the garden. I will explain more below.
Managing Garden Waste
Gardening is a wonderful hobby that allows you to enjoy the beauty of nature while also getting some exercise and fresh air. However, it also comes with its own set of challenges, one of which is managing the waste generated by pruning, trimming, and other maintenance tasks. If you're looking for an efficient and eco-friendly way to deal with your garden waste, Eliet shredders are the perfect solution. We do have other shredders available on the website, however, as I mentioned earlier, the Eliet shredders come highly recommended. Below, we'll explore the benefits of using Eliet shredders, their features, the different types available, how to choose the right one for your needs, and more.
Understanding Garden Waste Management
Before we dive into the benefits of using Eliet shredders, it's important to understand the basics of garden waste management. Garden waste can include anything from leaves and grass clippings to branches, hedge trimmings, and other organic materials. While some gardeners choose to dispose of their waste in the local tip or by burning it, these methods can be harmful to the environment and may even be illegal in some areas. Composting and mulching are more sustainable options, as they allow you to reuse the organic material in your garden and reduce waste. However, preparing the waste for composting and mulching can be time-consuming and labour-intensive, which is where shredders come in.
Benefits Of Using Eliet Shredders
The main benefit of using the excellent range of Eliet garden shredders is that they make garden waste management much easier and more efficient. Shredders are designed to quickly and easily process all kinds of organic materials, from small twigs and leaves to larger branches and hedge trimmings. Eliet shredders are particularly powerful and can handle even the toughest jobs with ease. Simply feed the waste into the shredder, and it will be shredded into small, uniform pieces that are perfect for composting and mulching. This saves time and energy compared to manually chopping up the waste with a machete or pruning shears.
Another benefit of using Eliet shredders is that they are eco-friendly. By shredding your garden waste and using it for composting and mulching, you are reducing the amount of waste that goes into landfills and preventing harmful greenhouse gases from being released into the atmosphere. Additionally, using shredded garden waste as mulch can help to improve soil health and reduce the need for fertilizers and other chemicals.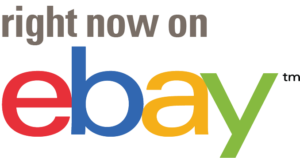 Features Of Eliet Shredders
Eliet shredders are known for their high-quality construction and powerful engines. They are available in a range of sizes and styles to suit different needs, from small electric shredders for home gardens to larger diesel-powered shredders for commercial use. Some of the features that set Eliet shredders apart from other brands include:
Patented cutting systems that produce uniform, high-quality shredding.
Large feed hoppers make it easy to feed in bulk amounts of waste.
Wide wheels and sturdy frames for easy maneuverability and stability.
Safety features such as automatic shut-off switches and safety guards.
Types Of Eliet Shredders And Their Uses
Eliet shredders are available in several different types, each with its own set of features and uses. Some of the most popular types include:
Electric shredders: These shredders are powered by electricity and are ideal for home gardens and small-scale projects. They are lightweight and easy to use, making them a great option for beginners.
Petrol shredders: These shredders are powered by petrol and are more powerful than electric shredders. They are suitable for larger gardens and more demanding tasks.
Diesel shredders: These shredders are the most powerful and can handle even the toughest jobs. They are typically used for commercial landscaping and forestry work.
How To Choose The Right Eliet Shredder For Your Needs
Choosing the right Eliet shredder for your needs depends on several factors, including the size of your garden, the type of waste you need to shred, and how often you plan to use the shredder. Here are some tips to help you choose the right shredder:
Determine the size of your garden and the amount of waste you generate. This will help you choose the appropriate shredder size and power.
Consider the type of waste you need to shred. If you have a lot of large branches and twigs, you'll need a shredder with a larger feed hopper and a more powerful engine.
Think about how often you will use the shredder. If you plan to use it frequently, you may want to invest in a higher-quality model with more features and durability.
Always try and purchase a machine that is slightly overpowered rather than underpowered for your needs.
Maintenance Of Eliet Shredders
Like any piece of equipment, Eliet shredders require regular maintenance to keep them running smoothly and efficiently. Here are some tips for maintaining your shredder:
Read the manufacturer's instructions carefully and follow them closely. (Most people don't and then they have problems!)
Check the oil level regularly and change the oil as needed.
Keep the blades sharp and clean.
Clean the shredder after each use to prevent buildup and corrosion.
Store the shredder in a dry, protected area when not in use.
Customer Reviews Of Eliet Shredders
Customers who have used Eliet shredders rave about their efficiency, power, and durability. Many reviewers note that the shredders are easy to use and produce high-quality shredding that is perfect for composting and mulching. They also appreciate the safety features and sturdy construction of the shredders.
Frequently Asked Questions About Eliet Shredders
Here are some common questions people have about Eliet shredders:
Q: How much does an Eliet shredder cost? A: The cost of an Eliet shredder depends on the size, power, and features of the model. Prices range from a few hundred dollars for small electric shredders to several thousand dollars for larger diesel-powered models.
Q: How loud are Eliet shredders? A: Eliet shredders are generally quite loud, especially the petrol and diesel models. It is recommended to wear ear protection when using the shredder.
Q: Can Eliet shredders handle wet waste? A: Eliet shredders are designed to handle dry organic waste, such as leaves, twigs, and branches. However, some models may be able to handle small amounts of wet waste.
To Conclude
Eliet shredders are the ultimate tool for efficient and eco-friendly garden waste management. With their powerful engines, sturdy construction, and patented cutting systems, these shredders can handle even the toughest jobs with ease. Whether you have a small home garden or a large commercial landscaping business, there is an Eliet shredder that will meet your needs. By using shredded garden waste for composting and mulching, you can reduce waste, improve soil health, and enjoy a more sustainable gardening experience. I appreciate that we all have a budget to work to. However, I always recommend customers to buy a quality brand of machine, like the excellent range of Eliet garden shredders; it pays off in the long run! In other words, you get what you pay for.