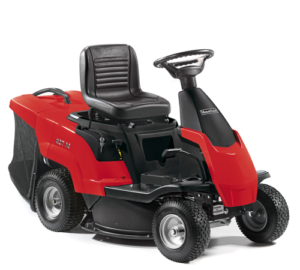 Today we are looking at the Mountfield 827M Compact Lawn Rider, which offers excellent value for money and has great reviews. Yesterday we were looking at the Mountfield 827H Compact Lawn Rider. This is virtually the same machine, except this machine has a manual gearbox, rather than a hydrostatic drive. This machine is currently available for £1399.
It's always good to carry out some research before you purchase a lawnmower. For some people, a ride-on lawnmower may not be the answer they may be better off with a decent walk-behind machine. The questions I would ask, is do you have lots of obstacles to go around and awkward areas to cut? If you do me better off with a decent walk-behind machine.
However, the Mountfield 827M Compact Lawn Rider due to its compactness is a great machine for those smaller areas. One thing that I would take into consideration is that this machine is a manual drive rather than a hydrostatic drive. I would go for the hydrostatic drive machine rather than the manual as it is so much easier to operate a much more efficient especially in tight areas. I will explain more below.
Features
One of the most compact ride-on mowers available.
Greater gardens with narrow gateways and awkward spaces.
Excellent reviews.
Designed for areas up to 3000 m².
Reliable Mountfield four-stroke engine.
Electric start.
High capacity 150 L grass collector.
Six cutting heights.
Optional mulch plug.
Two-year warranty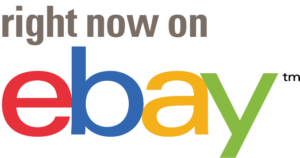 Mountfield 827M Compact Lawn Rider
The Mountfield 827M Compact Lawn Rider is an extremely compact ride-on lawnmower. As I mentioned earlier, sometimes a good walk behind mower can be more practical in the garden. However, this Mountfield ride on mower is one of the most compact machines that you can buy. It's ideal for mowing down narrow pathways, driving through garden gates and around borders and shrubs. Some larger ride-on machines can be rather cumbersome, but this compact Mountfield machine is an almost go-anywhere machine, in terms of compactness.
Engine
This compact ride-on lawnmower is powered by a 224 cc Mountfield four-stroke petrol engine that develops 5.5 hp. With this overhead valve technology and smooth running, the Mountfield engine is very quiet and fuel-efficient. This ride-on mower has electric start, so there is no pull cord, just turn the key and you're off!
Transmission
This compact Mountfield ride-on has a four-speed gearbox and one reverse gear. This offers various speeds depending on the length of your grass. Most ride-on mowers are powered by hydrostatic transmission today, however, hydrostatic drive does increase the cost slightly.
I know that we all have a budget but if you could stretch to an extra £200 you can have the same machine with a hydrostatic drive. The hydrostatic drive offers variable speed and instant forward and reverse, there is no need for a clutch or to change gear. There's a huge difference in the work rate and efficiency between a gearbox machine and hydrostatic machine.
You can look at the hydrostatic Mountfield 827H Compact Lawn Rider here, which offers great manoeuvrability and efficiency. For an extra £200, I would firmly recommend purchasing the hydrostatic model, you will not be disappointed.
Grass Collector
Having an efficient grass collector is always important on a ride-on lawnmower. The Mountfield 827M Compact Lawn Rider has a 150 L capacity collection box and the ability to empty from the driver's seat. Some machines offer collection bags that require the operator to leave the seat, I see no point in this type of collection system. Unless you really need to put the grass somewhere awkward.
When I am using a ride-on lawnmower, I normally just tip the grass next to the compost heap and then fork up manually with a dung fork. To me, there's nothing worse than having to keep jumping off a machine to empty the collector. Mountfield has designed this machine well, in the respect that you can stay on the machine until the job is complete.
The Mountfield ride on mower has the option to add a mulching plug if required.
Cutting Height
There are six different cutting heights on the Mountfield 827M Compact Lawn Rider. The cutting heights range from 30 to 80 mm. It's always good to have the option to cut your grass high in case you have been away or the weather has prevented you from mowing.
To Conclude
Ride-on lawnmowers can be cumbersome, however, this Mountfield machine offers very compact and efficient mowing. I mentioned early on in this post that sometimes it's good to look at a decent walk behind mower if you have lots of obstacles. Due to the Mountfield's compactness, the machine is the next best thing in manoeuvrability terms to a walk-behind mower.
As I mentioned, to my mind it's worth every penny to upgrade to the hydrostatic version of this machine. If you could see these two machines side-by-side I know that you would definitely go for the hydrostatic version.
The machine comes with a two-year peace of mind warranty.
Specification
| | |
| --- | --- |
| Engine Make | Mountfield |
| Engine Model | Series 5750 OHV |
| Engine Type | Petrol 4-stroke |
| Engine Capacity | 224cc |
| Engine Power | 3.6kw @ 2450rpm |
| Engine Cylinders | Single |
| Engine Starting System | Electric Start |
| Engine Fuel Tank Capacity | 3.8 Litres |
| Transmission | Manual – 4 Forward / 1 Reverse |
| Drive | Rear Wheel |
| Speed | 6.2km/hr (Max) |
| Turning Circle | 155cm |
| Cutting Width | 66cm |
| Cutting Heights | 30-80mm |
| Height Adjustment | 6 Positions |
| Blade Engagement (PTO) | Manual |
| Blades | Single |
| Grass Collector | 150 Litres |
| Empty Grassbag from Seat | Yes |
| Mulching | Optional – 99900135/0 |
| Rear Deflector | Optional – 99900068/0 |
| Side-Discharge | No |
| Headlights | No |
| Seat | Adjustable, Sprung |
| Wheels – Front | 330mm |
| Wheels – Rear | 381mm |
| Dimensions (HxWxL) | 105cm x 73cm x 170cm |
| Weight | 129kg |
| Lawn Size | Up to 2000m2 |
| Warranty | 2 Years |