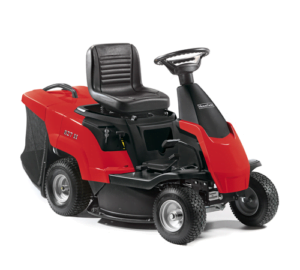 Today we are looking at the Mountfield 827H Compact Lawn Rider, which is one of the most compact ride-on mowers available. We are not quite in 2020 yet and looking at lawnmowers may seem slightly unseasonal! However, the New Year will soon be with us and we will quickly be approaching spring!
When looking for a compact ride-on is important to remember that ride on mowers can be slightly cumbersome and sometimes it is more practical to have a decent walk behind mower. However, if you have the right type of garden for a ride on and you want something compact, the Mountfield 827H Compact Lawn Rider is a good option. Let's take a look at this compact hydrostatic ride-on lawnmower.
This is a well-priced budget lawnmower that sells for just £1599.
Features
A very compact ride-on mower.
Great for tight spaces.
Hydrostatic transmission.
Instant variable forward and reverse speed.
Mountfield overhead valve 4 stroke engine.
Designed for areas up to 3000 m².
Electric start.
Large hundred and 150 L grass collector.
Empty the collector from the driver's seat.
Six cutting heights.
Mulch plug option.
Excellent reviews
Two-year warranty.
Mountfield 827H Compact Lawn Rider
The Mountfield 827H Compact Lawn Rider is a great ride on mower for those smaller areas that are too much for a walk-behind mower. It's ideal for lawns up to about 3000 m² and with its compact 66 cm width of cut, the Mountfield ride on will go through most garden gates.
Engine
The Mountfield ride on is powered by a dependable four-stroke engine from their excellent 5750-series. With the advantage of overhead valve configuration, this high-performance four-stroke engine has the ability to do deliver power cleanly and smoothly. Mountfield has provided a stress-free electric start engine, no starter cord to pull!
The four-stroke 224 cc engine develops 4.8 hp that isn't particularly large for this machine, however, somehow today the manufacturers seem to get more power out of smaller engines.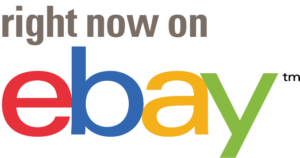 Hydrostatic drive
I think hydrostatic drive has to be one of the best inventions ever for the horticultural industry. Hydrostatic drive is basically a variable speed drive that gives you instant forward and reverse at various speeds without having to use a clutch or gearbox.
A Hydrostatic drive system is basically an oil-driven system which consists of an oil pump and hydrostatic motor. Hydrostatic drive systems enable you to vary speed instantly, so for example, if your grass is thick you can move very slowly. If your grass is dry and not very long you can just go faster instantly, it's a bit like driving an automatic car! Some machines have two pedals and other genes have a single pedal with instant forward and reverse speeds.
Personally, I would never buy a ride on mower without hydrostatic transmission, once you have been used to this type of transmission you will never go back to a traditional gearbox. Hydrostatic drive speeds up your mowing time dramatically, it offers the ability to be able to negotiate objects and tight spaces with ease.
Reviews of the Mountfield 827H Compact Lawn Rider
Grass Collection
The large collection bag offers a comfortable 150 L capacity which is a reasonable size for a mark of this size. Emptying the collector is all carried out from the driver's seat to me, this is a must on any ride-on machine.
I see many ride-on mowers with collection bags that must be manually emptied, to me, this is totally unnecessary in normal terms. The only time that I would really recommend a collection bag is if you are having to put your grass into a wheelie bin or compost bin or something similar. Although, even in this scenario I would find it easier to tip the grass out in a certain area and fork it into a bin. To me there's nothing worse than sitting on a ride-on lawnmower and then having to keep getting off the machine, it defeats the object of having a ride on mower!
Height Adjustment
The Mountfield 827H Compact Lawn Rider offers a six-step height adjustment, was cutting heights from 30 to 80 mm. It's always good to have an option for a high cut in case your lawn has become slightly out of hand. In this respect, if the weather has been poor or you have been away, you can quickly bring your lawn back to life.
To Conclude
Ride-on lawnmowers can be cumbersome, especially if you are using your mower in tight spaces. The Mountfield 827H Compact Lawn Rider is a very compact lawnmower can make grass cutting a pleasure and work well in tight spaces. To me the most important factor of any ride-on lawnmower is to have hydrostatic drive, it is so much better than the old-fashioned conventional gearbox. Secondly, it's important not to have to get off the machine to empty the collector, the Mountfield offers this feature.
The Mountfield comes complete with a two-year warranty for peace of mind.
Specification
| | |
| --- | --- |
| Engine Make | Mountfield |
| Engine Model | Series 5750 OHV |
| Engine Type | Petrol 4-stroke |
| Engine Capacity | 224cc |
| Engine Power | 4.8hp / 3.6kW @ 2450rpm |
| Engine Cylinders | Single |
| Engine Starting System | Electric Key Start |
| Engine Fuel Tank Capacity | 3.8 Litres |
| Transmission | Hydrostatic |
| Drive | Rear Wheel |
| Speed | 6.2km/hr (Max) |
| Turning Circle | 155cm |
| Cutting Width | 66cm |
| Cutting Heights | 30-80mm |
| Height Adjustment | 6 Positions |
| Blade Engagement (PTO) | Manual |
| Blades | Single |
| Grass Collector | 150 Litres |
| Empty Grassbag from Seat | Yes |
| Mulching | Optional – 99900135/0 |
| Rear Deflector | Optional – 99900068/0 |
| Side-Discharge | No |
| Headlights | No |
| Seat | Adjustable, Sprung |
| Wheels – Front | 330mm |
| Wheels – Rear | 381mm |
| Dimensions (HxWxL) | 105cm x 73cm x 170cm |
| Weight | 129kg |
| Lawn Size | Up to 3000m2 |
| Warranty | 2 Years |