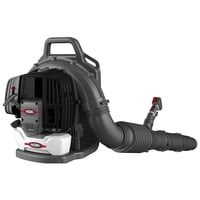 Today we are looking at the Racing PBB50 petrol backpack blower, another leaf blower that is currently on special offer. The Racing PBB50 petrol backpack blower is available for the special price of £229.99 including VAT, a saving of £120. The leaf blower comes with a two-year warranty for peace of mind.
Recently we looked at the Feider TD55 backpack leaf blower, another budget leaf blow which is available for the cheaper price of £199.95 p including VAT.
If you're looking for a basic petrol backpack leaf blower the Racing PBB50 petrol backpack blower offers value for money for the domestic gardener. One of the great things about petrol backpack blowers is the fact that they have the power to move wet leaves and much more. With a 52cc two stroke petrol engine, the Racing PBB50 petrol backpack blower has plenty of power for most blowing tasks around the garden.
Features
A budget backpack petrol leaf blower that an excellent price.
Two-year warranty for peace of mind.
Powerful 52cc two stroke petrol engine.
Capable of moving wet leaves and heavy debris.
Variable lockable speed control.
283 km/h of blowing power.
Racing PBB50 petrol backpack blower
The petrol leaf blower is a very versatile tool, in fact, it is the machine that I use most in the garden all year round! Although we often think of a leaf blower for just blowing leaves, leaf blowers are great for clearing up in the garden after a days work. For example, clearing up after hedge cutting and weeding borders, blowing paths and driveways, I've even used leaf blow for clearing up after scarifying a lawn.
Fieder offer a range of budget products for the garden from ride on lawnmowers to leaf blowers et cetera. Although their products are at the lower end of the market, they generally receive good reviews.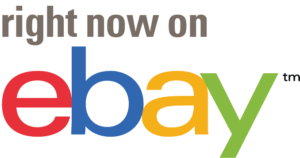 Engine
The Racing PBB50 petrol backpack blower is powered by a 52cc two-stroke engine that develops 3.2 hp. In turn this creates an air speed of 283 km/h, another power to move the majority of garden debris. The average size of a traditional handheld petrol leaf blower is around the 27cc mark. The Racing PBB50 petrol backpack blower has almost double the power to move those stubborn wet leaves.
The variable lockable speed control is useful for controlling the leaf blower. There are times when you don't need to use the leaf blower at full power, for example, when working in corners and gathering leaves into a heap.
Antivibration System
Something to be aware of on the cheaper leaf blower models is the antivibration system. When you're using two-stroke engines for long periods the vibration can become unpleasant. Professional models of blower have a good antivibration system. However, some of the cheaper models rely more on the padded backpack harness to remove the vibration from the operator. This does help, however, if you're looking to use the machine for long periods you may need to look for something with a better antivibration system.
To Conclude
I always recommend to customers to buy the best machine that they can afford, however, I know that we all have to stick to a budget and live within our means. The Racing PBB50 petrol backpack blower definitely offers value for money, especially for a backpack blower. If you are a keen gardener and looking for a backpack blower that you are not using for hours on end, then the Racing PBB50 petrol backpack blower could be a good option. However, if you are thinking of using the machine for prolonged periods, then it may be worth going upmarket a bit.
Would I buy this machine? Yes, I was looking for a powerful leaf blower to clear up leaves quickly in my garden and not using the machine commercially, it would definitely be worth a look. The two-year warranty also gives me confidence that the manufacturer trusts their machine.
Specification
| | |
| --- | --- |
| Engine Type | Petrol 2-stroke |
| Engine Capacity | 52cc |
| Engine Power | 3.2hp / 2.4kW |
| Engine Starting System | Recoil |
| Air Flow Speed | 283km/h / 78.6m/s (Max.) |
| Air Flow Volume | 540m³/h |
| Sound Level | 98.3dB (A) |
| Weight | 9.6kg |
| Warranty | 2 Years |