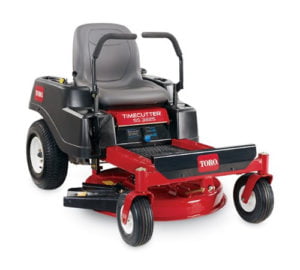 Today we are looking at our cheapest and smallest ride-on zero turn mower, the Toro TimeCutter ZS3200S 81cm Zero Turn Mower. This domestic zero turn mower has just recently been added to our website. The current price of this zero turn mower is £2999, which offers a saving of £376.
Recently we looked at the slightly larger Toro TimeCutter ZS4200T Zero Turn Mower. Again, a value for money domestic compact zero turn mower, that offers excellent manoeuvrability.
The Zero Turn Advantage
Zero-turn mowers are my favourite type of mower, they offer fantastic manoeuvrability that no other ride-on mower or walk behind mower offers. Zero-turn mowers are powered by two hydrostatic motors that give instant forward and reverse on the two rear driving wheels. In general, zero-turn mowers have two levers each side of the operator's seat that give you total control over the machine.
The heavy-duty caster wheels at the front of the machine turn 360° and enable machines to be turned within the machines own radius. You will not find a more manoeuvrable mower on the market other than a zero-turn.
Mowing around obstacles, such as trees, shrubs and flower borders becomes very simple with a zero-turn mower. You can literally weave in and out of low branches and get to places where a traditional lawn tractor cannot go.
Let me give you this example, I could cut a 2 ½ acre site with many obstacles with a 61 inch zero turn mower in 50 minutes. When I used a traditional lawn tractor with a collector and a 4'6" cutting deck, the same job took me three hours. Admittedly, I had a mulching deck on my zero turn machine, which saves a huge amount of time as there are no grass clippings to empty. However, the biggest time saver was manoeuvrability of the zero turn machine.
Features
A budget domestic zero-turn mower at a great price.
Zero-turn capabilities giving excellent manoeuvrability.
Hydrostatic transmission combined with smart speed.
Optional mulching capability.
10 gauge steel deck.
Washout port.
Three-year domestic warranty.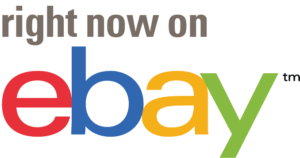 First of all, in case you are wondering, every Toro TimeCutter ZS3200S 81cm Zero Turn Mower is delivered to your home and is ready to mow!
The Toro TimeCutter ZS3200S 81cm Zero Turn Mower is an extremely compact machine that has a cutting width of 81 cm. Despite this being a small zero turn mower, the cutting ability is still excellent due to the fact of the zero-turn manoeuvrability factor.
Engine
Toro uses a 452cc four-stroke single-cylinder engine in this mower. Although the engine is referred to as a Toro engine it's actually an Italian engine known as a Loncin engine which seems to become more popular as time goes on. However, I would prefer if the engine was powered by something like a Kohler, Honda, Briggs & Stratton or Kawasaki as I know that all these engines are well proven and will last.
The fuel tank has 11.2 L capacity with a sight gauge that tells you exactly how much fuel you have left in the tank.
Cutting Deck
The 81 cm cutting deck is constructed with heavy-duty 13 gauge steel and strong steel guards that protect the mower against unwanted debris. One of the things that I first look at on a lawnmower is the strength of the deck as mower decks can take quite a bit of abuse.
The cutter deck has a good range of cutting heights from 38 mm to 114 mm. To my mind, every rotary mower needs a high cutting setting. It's always useful if you are cutting long grass or if you're grass has grown slightly out of control due to bad weather or being away.
The cutting deck has one single blade underneath. The deck is fitted with washout ports; simply attach your hose to the deck and engage the blade and your cutting deck will quickly become clean.
Toro uses an electronic clutch to engage the blade on the machine, there is no hand clutch or levers to move, simply flick a switch. Always engage the cutter deck on tick over as there is no need for the cutter deck to snatch in. Failure to do this will shorten the life of the cutter deck clutch.
Above the deck, an antivibration rubber mat that helps to reduce noise and vibration.
Smart Speed
As I mentioned earlier on this post, zero-turn mowers have hydrostatic drive which gives you instant forward and reverse and variable speed. Toro has added an exclusive feature known as the smart speed control system. There are three different speeds that help to give ultimate control when using the mower for various tasks.
Although the mower has three different speeds, remember that you have a hydrostatic drive that gives you instant variable speed in forward and reverse.
Optional Features
It's always good to be able to utilise your mower, Toro offers a few options to get the most out of your machine. An hour meter is almost a must for me, it's important to know how many hours between services. I would also add the recycling kit, which converts your mower into a mulching machine. Which in turn, chops the grass and helps to act as a green fertiliser. This will keep your grass greener for longer in dry periods.
Another feature is the twin bagging feature. Personally, for this machine, I would stick with the mulching feature and forget about the bagging feature.
To Conclude
The Toro TimeCutter ZS3200S 81cm Zero Turn Mower is a compact and very manoeuvrable machine at an excellent price. If you want to make your grass cutting simple, quick and cost-effective, then zero turn mower the answer.
I recommend the mulching feature as this is a great time-saving feature. It's far quicker to mulch than it is to collect your grass clippings. Just be aware that mulching does take extra power out of your machine, however, most engines can cope with this extra requirement.
Toro offers a three-year warranty on their domestic zero turn mower, which for me gives great peace of mind and confidence when purchasing.
Specification
Engine: 452 cc Toro Engine
Fuel Tank: 11.3 litres
Transmission: Dual Hydrostatic
Cutting Width: 81 cm
Deck Details: 13 gauge steel
Cutting System: 1-blade
Height of Cut: 38mm to 114mm
Steering Controls: Dual Wrap Around Levers
Cup Holder
High back seat
Optional Hour Meter, Recycling Kit® and Twin bagging system
Machine size: L: 1824mm, H: 947mm, W: 99.4 cm
Tyres: Ribbed, (F) 28 cm x 10 cm, (R) 46 cm x 15 cm – 20 cm
Weight: 238kg
Warranty: Domestic 3-Year, Commercial 30 days