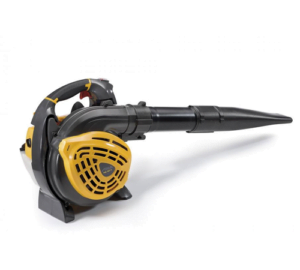 Today we are looking at the Stiga SBL 327 petrol leaf blower, which is currently on special offer. At the time of writing the current price is £179 including VAT, a reduction of £40 on the retail price.
The Stiga SBL 327 petrol leaf blower is a powerful midrange blower for all your leaf blowing and clearing up needs in the garden. As I have mentioned in previous posts the petrol leaf blower is my most used machine in the garden. Obviously, this time of year a leaf blower is exceptionally useful. However, it's also extremely useful for other tasks in the garden, such as blowing the patio and just tidying up after a days work in the garden.
The Stiga SBL 327 petrol leaf blower comes with a two years manufacturers warranty for peace of mind. With the easy start two-stroke engine and advanced engine technology, the Stiga leaf blower means the lightest pull will start the engine.
Let's Take A Closer Look At The Stiga SBL 327 Petrol Leaf Blower.
Features
A powerful petrol leaf blower suitable for most gardens.
Advanced two-stroke engine featuring up-to-date technology.
Straightforward recoil easy start system.
Antivibration system.
Toolkit included.
Well-known brand.
Two-year warranty.
As I mentioned at the start of this blog post, the leaf blower is the machine that I use all year round in the garden. To be fair, I rarely use a broom, the amount of work that can be achieved with the blower against a broom or a rake is amazing. I must admit that I am someone who likes to use a machine rather than hand tools in the garden!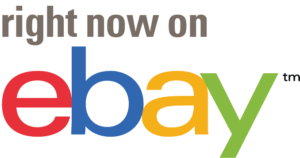 The Stiga SBL 327 petrol leaf blower can do many other tasks apart from leaf blowing! The petrol leaf blower can be an excellent tool for clearing up after hedge cutting, pruning, scarifying and more.
The manufacturer Stiga, was founded in 1934 by Stig Hjelmquist, so Stiga has been making consumer products for 87 years. Today, Stiga is a well-known brand that is famous for its powered garden equipment that is distributed all over Europe and across the world.
Engine
With a powerful 27.6cc two-stroke engine, that develops 1.1 hp the Stiga SBL 327 petrol leaf blower has plenty of power for the average garden job. The two-stroke petrol engine comes with the latest cutting edge technology which brings excellent fuel consumption and low emissions. Thankfully, the majority of two-stroke engines are very easy to start and much more reliable than a few years ago.
The quality sponge type air filter helps to keep dirt from entering the engine, making parts last longer and helping the engine run efficiently. It's very important to keep an air filter clean for long engine life and efficiency. A few minutes spent just cleaning the filter can be very beneficial when it comes to engine life and efficient running.
More Benefits
The soft-grip handles and the vibe control system all help to reduce operator fatigue. The petrol leaf blower weighs in at 6.2 kg.
The Stiga SBL 327 petrol leaf blower is purely a leaf blower, it does not have a vacuum or mulching feature like some manufacturers offer. However, as I have mentioned in previous blog posts that I have rarely used the vacuum feature on this type of leaf blower, I normally purely using the machine as a blower.
To Conclude
Although I haven't owned a Stiga leaf blower, I would have confidence in purchasing this machine knowing the fact that their machines have a good reputation. The two-year warranty is a great plus point as manufacturers obviously trust their machine. As I mentioned in the previous paragraph there is no vacuum kit or mulching kit on this leaf blower. I have owned similar machines to the Stiga SBL 327 petrol leaf blower that had the vacuum feature, it is certainly something that I didn't really use. If you particularly want a vacuum feature you can see our range of handheld leaf blowers here.
Specification
| | |
| --- | --- |
| Wheel Kit | No |
| Vac Kit | No |
| +Air Flow Volume | 10.2m3/min |
| +Air Flow Speed | 161mph / 72m/s |
| +Vibration | At Hand – 2.0m2/s |
| Warranty | 2 Years |
| +Weight | 6.2kg |
| +Sound Level | 93 dB(A) |
| +Engine Type | Petrol 2-stroke |
| +Engine Power | 1.07hp / 0.8kW |
| +Engine Capacity | 27.6cc |
| +Engine Fuel Tank Capacity | 0.45 Litres |
| +Engine Starting System | Recoil |