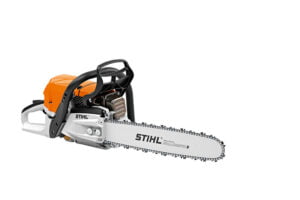 I have just been reading about the new Stihl MS 400 C-M chainsaw which has the first magnesium piston. Apparently, the magnesium piston gives more power and is lighter in weight. Allegedly it is the first chainsaw with a magnesium piston, however, I also heard that Husqvarna was working on a similar project
Stihl MS 400 C-M chainsaw 
The Stihl MS 400 C-M magnesium piston chainsaw is a professional saw that has been designed for forestry and arb users. The list price of this chainsaw is around £1000, although I'm sure discounts are available. This is Stihl's highest performance chainsaw in the 60cc category, giving 1400 rpm. It also delivers an increase in torque and displacement and power.
Power To Weight Ratio
It looks like the Stihl MS 400 C-M magnesium piston chainsaw has a good power to weight ratio, apparently, it's 14 % lighter than the MS 362 chainsaw. I have to say I don't know much about magnesium pistons, but I would like to learn more. I was reading a few articles about how magnesium pistons are used in the racing industry, which would suggest they are good.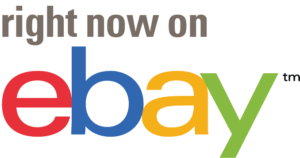 Mid-Range Chainsaw
To my mind, a 60 to 70cc is a good all-round chainsaw for general-purpose. Traditionally I've always had a chainsaw around this size with a 20-inch bar. I also have a smaller saw which is really handy for small pruning jobs in the garden and associated tasks. It's very lightweight and easy to use.
The Stihl MS 400 C-M Chainsaw is available with a 16-inch, 18-inch and 20-inch cutting bar.
I would like to see reviews on this Stihl chainsaw and to see if it has any teething problems etc.
You can see more information on the Stihl MS 400 C-M chainsaw on Stihl's website.
Stihl Chainsaws
I've owned many Stihl products over the years and I have encountered very few problems. I still use the products today and will carry on doing so. Most tree surgeons that I see working have Stihl products, to me, this says a lot.
Please feel free to comment below. It's always good to hear other people's experiences and opinions.
Specification
| | |
| --- | --- |
| Displacement cm³ | 66.8 |
| Power output kW/bhp | 4/5.4 |
| Weight kg 1) | 5.8 |
| System weight kg 2) | 6.88 / 7.07 / 7.11 |
| Power-to-weight ratio kg/kW | 1.4 |
| Sound pressure level dB(A) 3) | 107 |
| Sound power level dB(A) 3) | 118 |
| Vibration values left/right m/s² 4) | 3.5/3.5 |
| Oil pump | Adjustable oil filter |
| Tank volume l | 0.60 |
| Chain pitch | 3/8″ |
| Chain tensioning | Lateral chain tension |
| Sprocket – number of teeth | 7 Z |
| Filter | Long-term filter system (pre-separation) / cartridge filter HD2 |
| Bumper spike | Steel claw |
| Cylinder | Chrome |
| Oil tank volume cm3 | 325 |
| Sprocket | Ring sprocket |
| Anti vibration system | Standard AV-System |
| Filler cap | Tool-free filler cap |
| Starting system | ElastoStart / Recoilless Ignition / single-lever control / decompression valve |
| EPA Certified fuel consumption l/h | 2.265 |
| CO2 g/kWh | 656 |