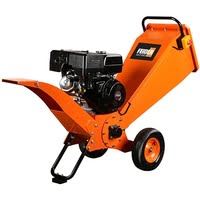 Today we are looking at the Feider FBT420 Petrol Chipper-Shredder, another budget machine that offers value for money combined with plenty of power. The chipper shredder is currently on special offer at £1399.95 and offers a saving of £198.05. Feider products offer great value for money, they seem to be able to produce quality budget machines at good prices.
Yesterday we looked at the more expensive, but a quality product, the Lawnflite Pro GTS900L Petrol Chipper-Shredder. A semiprofessional machine also designed for the keen homeowner but proven to be very popular.
Although the Feider FBT420 Petrol Chipper-Shredder is a budget machine, the manufacturer gives a standard two-year warranty and an optional five-year warranty. They obviously trust their products!
The machine has a drum type crashing system for a fast work rate which makes light work of larger branches.
Features
A high-powered petrol Chipper shredder for heavy domestic use.
Hardened steel blades for greater chipping capacity.
10 cm (4 inch) branch capacity.
Suitable for green waste, grass clippings, hedge clippings, leaves etc.
Pneumatic tyres for easy movement around the garden.
High torque belt transmission.
Drum type system for high chipping capacity.
Wide loading chute.
Rugged steel construction.
Five year warranty.
Good Capacity
The powerful Feider FBT420 Petrol Chipper-Shredder can chip up to 10 cm (4 inches) branches with ease. The chipper shredder will help you turn garden waste into very compostable material. I like to compost everything that I take out the garden and put it back in the form of quality rotted compost. The idea of putting green waste, leaves and twigs etc through the shredder helps to make quality compost quickly and efficiently.
The large hopper enables large amounts of garden waste to be loaded into the hopper, although care needs to be taken to avoid blockages.
Engine
With a 420 cc four-stroke overhead valve engine which develops 15 horsepower, the Feider FBT420 Petrol Chipper-Shredder has plenty of power for the job in hand. Believe it or not, commercial towable chippers only start at 18 hp, so there should be plenty of power for the keen gardener.
Chipping And Shredding
The powerful 15 hp petrol engine drives a drum based shredding system that can take branches up to 10 cm (approximately 4 inches). All sorts of garden waste can be put through the shredder from grass clippings, hedge clippings, leaves and any other organic garden waste.
Transport Wheels
One of the many advantages of a petrol Chipper is the fact that you can use your machine anywhere. The Feider FBT420 Petrol Chipper-Shredder has a set of pneumatic tyres which make moving the chipper shredder, very easy indeed.
I always prefer to take the machine to the work rather than the work to the machine. In this way, it makes for easier handling and less material to move around.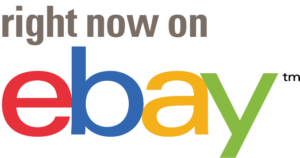 Reviews
There are several good reviews on the Feider FBT420 Petrol Chipper-Shredder. However, and I have seen this many times before, some manufacturers can almost overprotective now machine with too many safety guards that can cause issues. It appears that one or two of the guards can cause blockages, some customers have removed certain guards to avoid any blockages.
I am all for operating machines safely, however, if the machine has too many guards to protect the operator, it can create problems. If you do remove the safety guards remember that you may not be covered by warranty, just try and be wise and take care.
To Conclude
Overall the Feider FBT420 Petrol Chipper-Shredder offers excellent value for money as do many Feider products. Looking at the reviews people are generally satisfied with their chipper, just a few niggles with guards which is a shame, although it looks like they have overcome the issues.
If I had a choice and money was no object I will probably go for a more expensive machine. However, life isn't as always as simple as this, so, sometimes we have to go for a budget machine. I always tell people to buy the best machine that they can afford.
The fact that the Feider FBT420 Petrol Chipper-Shredder has a five-year warranty (with terms and conditions) is great. At least you know you have no unexpected costs for five years, which is a great plus point.
Specification
| | |
| --- | --- |
| Engine Make | Feider |
| Engine Capacity | 420cc |
| Engine Power | 15hp / 11.2KW @ 3600rpm |
| Cutting System | Drum |
| Chipping Capacity | 10cm |
| Collector | N/A |
| Transport Wheels | Yes – with Pneumatic Tyres |
| Weight | 97kg |
| Warranty | 5 Year Warranty (terms & conditions apply) |