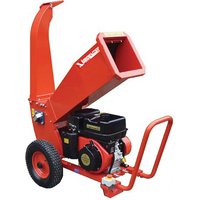 Today we are going to take a look at The Lawnflite-Pro GTS1300L Petrol Chipper-Shredder. This is a domestic and semiprofessional petrol Chipper shredder. The Lawnflite-Pro GTS1300L Petrol Chipper-Shredder is currently on special offer at £2799 which offers a saving of £300.
Over the past few days, we have been looking at some of our petrol chippers and shredders that are available. We have looked at some budget machines and also some more expensive machines for semiprofessional use. Yesterday we looked at the budget Feider FBT420 Petrol Chipper-Shredder which is available for £1399.95 a saving of £198.05.
The Lawnflite-Pro GTS1300L Petrol Chipper-Shredder is our most expensive domestic and semiprofessional chipper shredder. It comes with a premium grade Loncin engine, it has a 100 mm shipping capacity and comes with a two-year manufacturer's warranty.
Features
A powerful petrol chipper shredder designed for domestic and semiprofessional use.
Lawnflites top of the range GTS chipper shredder.
Premium grade 15 hp four-stroke engine.
Low oil warning guard that protects your engine.
Premium grade twin stage air filter for maximum engine protection.
Cast-iron cylinder liner for longer life.
Dual drum mounted blades.
Chipping capacity of up to 100 mm (4 inches).
Automatic gravity feed.
Emergency auto stop system.
Transport wheels for ease of use.
Two-year manufacturers warranty.
Powerful Chipper Shredder
This powerful chipper shredder from Lawnflite's GTS range is suitable for keen homeowners and semiprofessional use. The Lawnflite-Pro GTS1300L Petrol Chipper-Shredder is powered by a Loncin (G420) 420cc overhead valve engine, developing 15 hp (11.2 kW). The Loncin engine is designed for efficiency, quietness, balanced with excellent fuel economy.
The dual-element air filter provides excellent protection to the engine which is important for longer engine life. I cannot stress the importance of keeping your air cleaner maintained. Failure to do this can result in poor engine performance, increase fuel economy and long-term damage to your engine. A few minutes maintenance on your chipper is time well spent!
The maximum protection and prolonged engine life the engine is fitted with a cast-iron. Cylinder liner The engine also comes with a low oil warning system; should your engine run low on oil the engine will shut down, therefore protecting the engine from serious damage. In case of emergency, there is an easy to reach stop button on the machine.
Drum Mounted Blades
The Lawnflite-Pro GTS1300L Petrol Chipper-Shredder has dual drum mounted blades that can quickly turn branches into chippings. The chipper shredder has the ability to chip branches up to 4 inches (100 mm) in diameter. Anything larger, I would normally be cutting up the logs for the wood burner.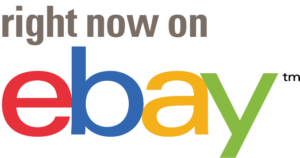 Automatic Feed
Due to the design of the petrol chipper shredder, the machine offers an automatic feed. As you place the branch into a large hopper the branch is gravity fed into the drum blades. This enables you to keep the machine working by being able to collect the next branch for chipping.
Transport Wheels
I always like to be able to take the machine to the work rather than the work to the machine. In this way, you are not moving bulky material twice. The Lawnflite-Pro GTS1300L allows you to do exactly this with its 400 mm transport wheels.
Accessories
The Pro GTS1300L  has two accessories available. The first one being a swivel chute which enables you to be able to direct the woodchip into an area with utmost precision! In this respect, can put your chippings exactly where you require.
The second accessory is a towbar which enables you to tow the machine with a ride-on tractor or something similar around your garden. Please note that this machine is not road-towable.
To Conclude
I always encourage people to buy the best machine they can afford. Having been involved commercially with horticulture and forestry all my life it is difficult for me to persuade people to buy basic equipment. Having said this, we do have some excellent budget equipment available. The Lawnflite-Pro GTS1300L Petrol Chipper-Shredder is a semiprofessional machine and designed for the large homeowner. However, there is a price to pay, but at least you have a well-engineered machine that is built to last.
The chipper shredder comes with a two-year manufacturer's warranty for peace of mind.
Specification
| | |
| --- | --- |
| Engine Make | Loncin |
| Engine Model | G420 |
| Engine Capacity | 420cc |
| Engine Power | 12hp / 11.2kW |
| Cutting System | Drum & Twin Blade |
| Chipping Capacity | 100mm |
| Shredding Capacity | TBC |
| Waste Reduction Ratio | TBC |
| Collector | No |
| Transport Wheels | Yes – 400mm |
| Weight | 188kg |
| Warranty | 2 Years |