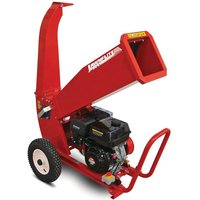 Today we are looking at the slightly more powerful and semiprofessional Lawnflite Pro GTS900L Petrol Chipper-Shredder. At the present time of writing the chipper shredder is on special offer at £2099, which offers a saving of precisely £200.
Yesterday we looked at the cheaper and less powerful Feider FBT220 Petrol Chipper-Shredder which is also on special offer. This wood chipper shredder is available at a cheaper price of £795, a £204 saving.
So let's get back to the Lawnflite Pro GTS900L Petrol Chipper-Shredder. The petrol Chipper shredder is designed for domestic use and semiprofessional garden use. It comes with a premium grade Longin engine with a cast-iron liner and a low oil alarm that protects the engine against damage.
This product is also available for premium delivery which is a special delivery service that takes care of your new purchase. This also includes free technical support and full backup support via a service network, should you have any problems occur with your chipper.
Features
A powerful chipper shredder designed for keen gardeners and semiprofessional use.
Commercial grade engine with oil protection and cast-iron liner.
Twins stage air cleaner for maximum engine protection.
Will take branches up to 80 mm (3.1 inch).
Unique design enables automatic feed.
Safety stop switch.
Transport wheels for easy movement.
Two year warranty.
Premium delivery service available.
Powerful Commercial Grade 9 Hp Engine
The Lawnflite Pro GTS900L Petrol Chipper-Shredder is powered by a Loncin G270 overhead valve engine. The 270 cc engine develops a powerful 9 hp which utilises the overhead valve technology for smooth running and economy.
There is a dual-stage air filter that protects the engine from dust and dirt. I cannot stress the importance of keeping your air filter clean as it is a must to not let dirt or dust into the engine. Failure to do this can end in engine failure or extreme and unnecessary wear on the engine.
The commercial Loncin engine is fitted with a cast-iron engine liner for longer life. And to protect the engine, there is an oil cut out alarm that turns the engine off should the engine run low on oil.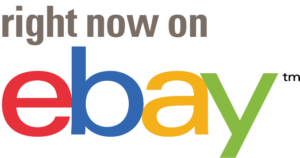 Easy-To-Use Chipper Shredder
The Lawnflite Pro GTS900L Petrol Chipper-Shredder is a very easy-to-use garden shredder and chipper. With a powerful engine, it quickly handles garden waste.
With its 9 hp engine, the chipper shredder can handle 8 cm (3.1 inch) diameter branches. Which for the majority of people anything larger would potentially be logged for the wood burner. Due to the design of the chipper branches should automatically pull themselves into the machine to enable you to fetch the next branch to chip.
A safety switch is on hand should you need to stop the machine quickly.
Drive System
With a dual V belt system from the engine to the blades, the chipper loses minimum power to the transmission drive. Drive belts also act as a safety measure should anything jam the machine. The belts will slip rather than forcing the engine to stop abruptly, therefore protecting the engine.
Transport Wheels
One of the best things about a petrol chipper shredder is the fact that the machine can be moved around easily. The 400 mm pneumatic transport wheels allow the machine to be moved around easily. I always believe that it is much easier to take the machine to the job rather than taking the material to the job. In this way, there is much less handling and obviously, with the petrol machine, there is no electric lead to contend with.
To Conclude
Over the past few days, we've looked at various wood chippers and shredders. The first ones being budget, value for money models. The Lawnflite Pro GTS900L Petrol Chipper-Shredder is going slightly upmarket and approaching the semiprofessional and keen gardener range. However, there is a higher price tag. I always tell potential customers to purchase the best machine that they can afford. It's important to have a machine that is long-lasting and give you many years of trouble-free service.
The chipper shred comes with a peace of mind two year warranty.
Specification
| | |
| --- | --- |
| Engine Make | Loncin |
| Engine Model | G270 OHV |
| Engine Capacity | 270cc |
| Engine Power | 9hp / 6.6kW |
| Cutting System | Drum & Twin Blades |
| Chipping Capacity | 80mm |
| Collector | No |
| Transport Wheels | Yes – 400mm |
| Weight | 132kg |
| Warranty | 2 Years |