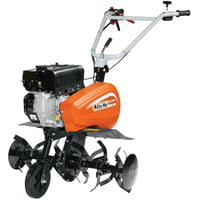 Today we are going to look at the Oleo-Mac MH175RK front-tine tiller. The Oleo-Mac front tine tiller is currently available for £395 including VAT.
The Italian engineered tiller is a machine that will make life easier in the garden or allotment. The tiller comes with heavy-duty steel blades and a powerful Emak overhead valve engine.
The reverse gear is a very useful feature that helps to make manoeuvring the tiller considerably easier.
With 21 top reviews, Oleo-Mac MH175RK front tine tiller is certainly worth looking at.
Features
An Italian engineered tiller designed to make life easier in the garden.
Heavy-duty steel blades.
Powerful overhead valve petrol engine.
Reverse gear for ease of use.
Adjustable handles.
Transport wheel.
Adjustable tilling width.
Five-year warranty with terms and conditions.
Excellent reviews. If
Oleo-Mac MH175RK front tine tiller
As you know I am always looking for ways to make life easier in the garden. A garden tiller, which can also be referred to as a garden cultivator or rotavator can make light work of some of those heavier tasks in the garden.
There are different types of garden tillers, the Oleo-Mac MH175RK front tine tiller being the classic type that is more often used in the garden or allotment. These tillers are what we call rotor driven tillers, in other words, the rotors drive the machine forward and backwards.
The other type of tillers that are often referred to as rotavators has a set of driving wheels powered through a gearbox. The rotors are at the rear of the machine. These types of machines are more often used by landscape gardeners, horticulturalists, and contractors.
Four Stroke Petrol Engine
The petrol-driven Oleo-Mac MH175RK front tine tiller is powered by an Emak engine that develops 183cc. The overhead-valve engine technology helps to bring low exhaust emissions and excellent fuel consumption. The engine is started with a traditional recoil system.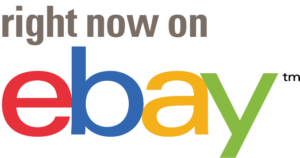 Rotors And Transmission
One of the good features that many manufacturers now offer on garden tillers is a reverse gear. Traditionally a garden tiller would just have one single forward speed, which was fine until you are stuck in a corner! The reverse gear enables the tiller to be turned easily and to get out of corners with minimal effort.
The Oleo-Mac MH175RK front tine tiller gives a maximum 80 cm digging width. The machine width can be reduced by removing rotors if space is limited or you are using the tiller for row crop work.
There are 16 tough steel blades attached to the rotors that help to penetrate the soil. The depth skid controls the digging depth, so by lifting the skid up, the machine will go deeper. Or if you are just making a shallow seabed, put the skid down and the tiller will break up the soil to a shallow depth.
The transmission is powered through a V belt, which helps to prevent overload. A front transport wheel helps to easily facilitate movement from plot to plot.
Adjustable Handlebars
The handlebars are fully adjustable which is useful for operator comfort. Another feature is the fact that the handlebars can be offset so there is no need to walk on freshly tilled soil.
To Conclude
The Oleo-Mac MH175RK front tine tiller is a great tool to make life easier in the garden. With 21 reviews that average 4.9 out of five stars means that owners are satisfied with their tiller.
The five-year warranty is also definitely worth taking a look at. I always value warranty as it gives me confidence in purchasing. Just check out the terms and conditions as you will probably have to have your tiller serviced at a dealer annually. However, to my mind, that length of warranty gives me peace of mind.
Specification
| | |
| --- | --- |
| Engine Make | Emak |
| Engine Model | K800H OHV |
| Engine Type | Petrol 4-stroke |
| Engine Capacity | 183cc |
| Engine Starting System | Recoil |
| Gears | 1 Forward / 1 Reverse |
| Transmission | Belt Drive |
| Working Width | 80cm / 60cm |
| No. of Tines | 16 |
| Crop Protection Discs | Yes |
| Handles | Height Adjustable / Laterally Adjustable |
| Depth Gauge | Yes |
| Transport Wheels | Yes – 1 |
| Dimensions (HxWxL) | 145cm x 80cm x 97cm |
| Weight | 60kg |
| Warranty | 5 Years |