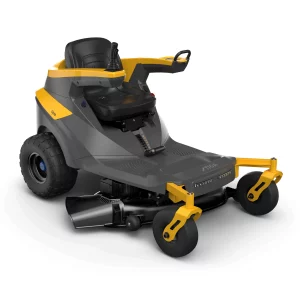 This month (April 2022) Stiga is introducing a range of battery joystick mowers called the Stiga Gyro. I must admit it's taken me a long time to come around to battery power. However, I believe that electronic technology is easier to implement them mechanical technology!
The Stiga Gyro is controlled by one single joystick which leaves the operator's other hand free. This is something totally new and different to the mowing industry.
Zero-Turn Performance
The Stiga Gyro users zero-turn technology using electric motors rather than hydrostatic motors. I have always liked the principle of a zero-turn mower, I have owned several machines of this type. Zero-turn mowers are great for manoeuvrability as they can literally turn around on a sixpence! They are the most manoeuvrable mowers on the market, the Stiga Gyro has exactly the same working principle, apart from its battery technology!
Traditional zero turn mowers are controlled by two levers. The two rear wheels are powered by a hydrostatic motor which in turn is connected to an oil pump. The levers enable the rear wheels of the mower to be controlled individually. So in turn, with the front caster wheels, the machine can spin round and literally go anywhere!
With electronic technology, the Stiga Gyro does away with all the levers and just has a simple joystick control. I believe that with electronic technology so much can be achieved to create smooth mowing.
Various Models
There are going to be several models arriving in April 2022, starting with the Gyro 500E. The Gyro 500E is the smallest machine with a 98 cm cutting deck.
The cutting height is adjustable from 25 to 105 mm. It's always good when a manufacturer offers a wide cutting range. If your lawn becomes out of hand it can quickly be brought around into shape using a high cut.
The height adjuster has a lever adjustment and offers eight different height positions.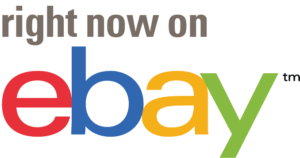 Mulching Capabilities
The Stiga Gyro can mulch or side discharge the grass clippings. I would always prefer to use the mulching feature; however, the side-discharge can be useful if your grass has become too long for mulching efficiently. To have an effective mulch you need to cut your lawn regularly.
Mulching is becoming more and more popular as people see the benefits that it brings. With mulching, there are no grass clippings to collect, which in turn saves a considerable amount of time. The other benefit is that the grass clippings act as a green manure fertiliser. This in turn helps to keep your lawn looking healthy and green even in dry weather.
To Conclude
I have always liked Stiga products, especially their out front articulated mowers, which also offer great manoeuvrability and mulching capabilities. These out front mowers are proving very popular with homeowners and contractors due to their manoeuvrability and reliability.
The Stiga Gyro is due out this month in April 2022, I will give you more information once the mowers are on the market and available.
As with many Stiga mowers, they come with a five-year warranty for peace of mind.