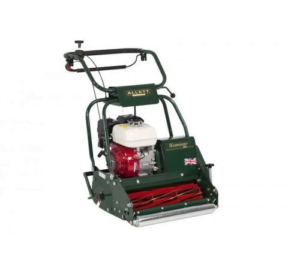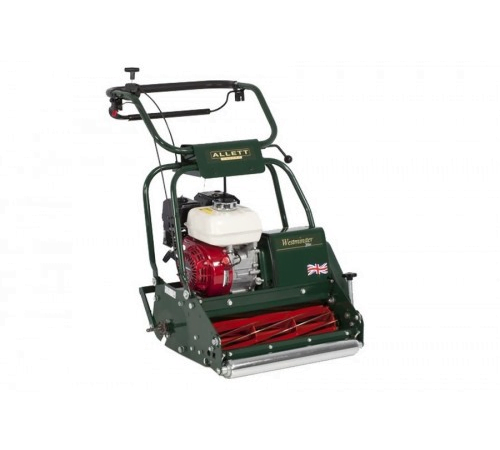 Today we are looking at the Allett Buckingham 20H Petrol Cylinder Mower. The Allett Buckingham 20H is a semiprofessional mower, which is ideal for lawns up to 450 m². The Allett Buckingham is currently available for £3785 including VAT.
Yesterday we looked at the Allett Kensington 20B Petrol Cylinder Mower. A cheaper machine priced at £1239 which includes a £90 reduction. The Allett Kensington has the great advantage of having the lawn accessory cartridges. These cartridges help to make your Kensington mower a unique power unit that can carry out many lawn care tasks.
All Allett mowers are built and manufactured in the UK, the company has been making mowers since the 1970s. Allett machines are used in private gardens, golf courses, parks, bowling greens and many more places. If you're looking for a well-engineered British built cylinder mower that can give your lawn a bowling green look. Then it's definitely worth taking a look at the Allett range of cylinder mowers.
Features
A well-engineered British semiprofessional cylinder mower.
Powered by a Honda four-stroke engine.
20-inch cutting width.
Six bladed cutting cylinder.
73 cuts per metre.
84 L grass box.
Double section rubberised steel roller.
Micro-cutting height.
Variable handlebar positions.
Optional trailer seat.
Two-year warranty
Allett Buckingham 20H Petrol Cylinder Mower
The Allett Buckingham 20H Petrol Cylinder Mower is a semiprofessional mower can give an exceptionally fine finish to your lawn. The Allett Buckingham is suitable for lawns up to 450 m², the mower can create a traditional, professional striped finish.
Just one word of warning before you purchase a cylinder mower. Cylinder mowers are designed for cutting lawns rather than cutting grass. In other words, your lawn needs to be reasonably level and clear of any debris. If you have a lawn with lots of children and animals and debris on the lawn it may well be worth looking at one of our rear roller rotary mowers. These machines offer a striped finish and are more versatile than the traditional cylinder mower. I'm not trying to put you off purchasing a cylinder mower, I just want you to purchase the right machine for the right job.
In many cases, larger gardens may have two or three different types of machines for various grass cutting tasks around the garden. I know many of us are working on a budget so this is not always possible.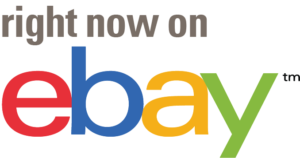 Petrol Engine
The Allett Buckingham 20H Petrol Cylinder Mower is powered by a Honda GX 200 easy start four-stroke overhead valve petrol engine. The Honda engine develops 5.5 hp and offers excellent fuel economy. The engine is started by a straightforward recoil start which is actually effortless. I have had many machines which have been powered by Honda engines, I don't ever remember having any problems whatsoever with Honda engines.
There have been occasions when I haven't used a particular machine for a couple of years. A Honda engine will often fire up first time even after a couple of years!
The air cleaner is a dual-element air filter which offers extra protection to your engine. I cannot stress the importance of keeping air cleaners clean. Failure to do so can result in poor engine performance and shorter engine life. A dirty air filter is a buildup and accumulation of dead grass and leaves etc that will stop the mower taking in clean air. A few minutes cleaning the air filter can save huge amounts of time in the long run!
The Honda engine comes with a three-year warranty.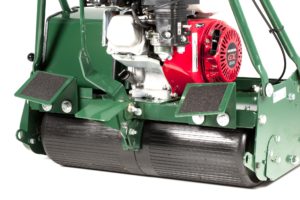 Cutting Cylinder
The cutting cylinder gives a 20 inch (50 cm) cut. The six-bladed cylinder produces 73 cuts per metre which produces a very fine cut indeed. Cylinder mowers have a very precision, scissor-type cutting action. The rotating cylinder is placed above a bottom blade which in turn cuts the blades of grass. It's important to take care of your cylinder mower as this is a very precise cutting system. Failure to do this will impair the finish to your lawn.
The majority of people will have their cylinder reground on an annual basis to keep the cutting cylinder in peak condition. However, this does depend on how much use your mower is used.
The cutting height is variable between 5 mm to 35mm and offers micro-adjustment.
Variable Handlebar Adjustment And Trailer Seat
The handlebars on the Allett Buckingham 20H Petrol Cylinder Mower are fully adjustable for the comfort of the operator. This is also a useful feature when the optional trailing seat is being used. The trailing seat enables the operator to be able to cut accurately right up to the edges while riding comfortably on the trailer seat.
To Conclude
If you are looking for a fine piece of British engineering and the Allett Buckingham 20H Petrol Cylinder Mower is a good choice. The cylinder mower in design for professionals and a long-term investment. I know that everyone has a budget. However, in my experience, when you buy a quality piece of machinery, it can give many years of service. To me, this is far cheaper in the long run and you have the pleasure of using a quality piece of equipment.
The Allett Buckingham comes with a two-year warranty for peace of mind.
Specification
Ideal for lawns up to 450m2
196cc Honda GX200 easy start unleaded petrol engine- Recoil start
No cartridges 
Cutting width 20", 50cm, 508mm
Up to 450m2
3.1-litre fuel tank
51cm (20") cutting width
Six-blade cutting cylinder
73 cuts per metre
5mm – 35mm height of cut 
84-litre grass box 
103kg
Zinc-plated steel front roller
Double section steel rear roller (rubberised)
Grass rake – adjustable 
Variable height positions. Bale-bar for cylinder and/or roller drive

2 years parts and labour
Optional trailing seat available
Optional side front roller kit for cutting longer grass  (SFRK20)