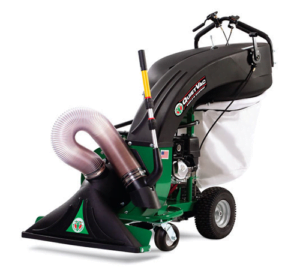 Today we are going to be talking about the Billy Goat QV900HSP Quiet Vac Self Propelled Wheeled Vacuum. This is Billy Goats largest and most quiet machine. This particular model is Billy Goats largest self-propelled garden vacuum, which offers everything you need in a wheeled garden vacuum. It sells for £3779.99 and at the moment has a £280 discount.
Last week we talked about the Billy Goat basic garden vacuum and their midrange wheeled garden vacuum. Today will be talking about the top of the range Billy Goat quiet vacuum.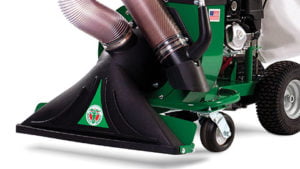 Billy Goat QV900HSP Quiet Vac Self Propelled Wheeled Vacuum
The Billy Goat QV900HSP Quiet Vac Self Propelled Wheeled Vacuum is a 33-inch wide leaf and litter vacuum which is ideal for large gardens, professional landscapers and gardeners and is ideal for industrial and commercial areas.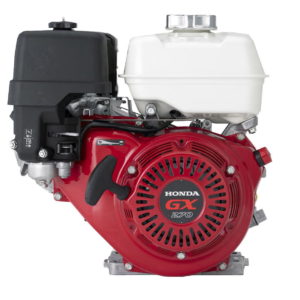 Engine
The Billy goat is powered by a high-performance 270 cc 7 hp Honda engine, which is very quiet indeed. I have owned several pieces of machinery with Honda engines, they are very quiet, reliable and economical engines. Although I would like to start an engine two or three times in the winter, there have been occasions when I have left an engine all winter without starting. The amazing fact about the Honda engines is that they can be left for many months without starting and then start first pull.
Incidentally, this machine has a recoil start which I know from experience is absolutely effortless.
To start the engine, turn the switch on the engine to the on position. Turn the petrol on, and then the choke, pull the starting chord and as soon as the engine fires, move the choke to the off position and you are away!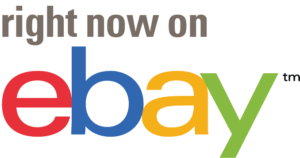 Please Note
Honda engines have a fuel tap which turns off the fuel, I normally stop the engine after a days use by turning the fuel off. In this way, it stops the fuel sitting in the carburettor for long periods which can cause problems later. It only takes a minute or so for the engine to stop.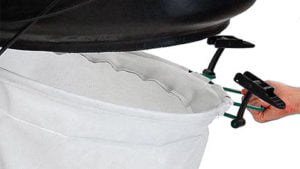 The Billy Goat can be used to collect leaves and debris by driving in a forward or reverse direction, with a 33-inch white suction chute, the Billy Goat will quickly clear leaves and debris from your garden.
The Billy Goat has a bag capacity of 136 L which is a considerable amount of leaves and debris. The bag is attached simply with four hooks and can quickly be removed for emptying. It is important not to overfill the bag as this will create blockages which will slow your work rate down considerably in the long run. You will soon get used to how much debris is in the bag, you can simply put your foot on the bag and feel how much debris is in the bag. It's a case of trial and error to start with!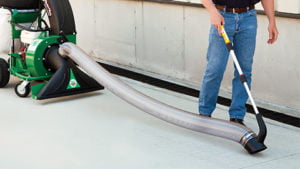 The Billy Goat also has an optional hose kit available, this is ideal for getting in the areas where the Billy Goat cannot go. For example, the hose can be used to clear leaves around flower borders, shrubs, and under hedges etc.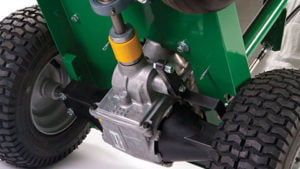 Hydrostatic transmission
The Billy Goat QV900HSP Quiet Vac Self Propelled Wheeled Vacuum is fitted with hydrostatic transmission, which to me is the best type of transmission to have on the majority of garden and horticultural machinery.
Hydrostatic transmission offers instant forward and reverse speed without using any clutch or gears. Basically, the Billy Goat transmission consists of an oil-driven motor on the axle, which is powered by a small hydraulic pump. On walk-behind hydrostatic drive machines, you normally have a hand lever pull one way for forward and the other way for reverse. This gives you variable speeds in forward and reverse with no clutch or gear lever to move. It also gives you variable speed instantly which is great when you're going through thick patches of leaves so as you can slow the machine right down.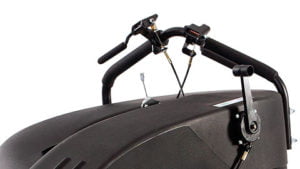 Some machines, for example, zero-turn mowers have two hydrostatic motors which gives instant forward and reverse on the two rear wheels. This offers exceptional manoeuvrability and is the most efficient type of transmission drive in my view.
Operating the Billy Goat QV900HSP Quiet Vac Self Propelled Wheeled Vacuum
The Billy Goat QV900HSP Quiet Vac Self Propelled Wheeled Vacuum has a screw-type height adjustment at the rear of the machine. It is recommend that the vacuum chute is set approximately 1 inch above the ground. This may vary depending on the type of terrain you are travelling over. If the grassed areas are slightly rough may need a slightly higher setting.
For more details, please see the video below.
Over 40 years in the business
To give you confidence in buying a Billy Goat vacuum, Billy Goat probably the largest manufacturers in garden vacuums. They have also been building garden vacuums for over 40 years.
Optional extras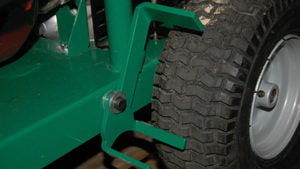 Parking Brake
Optional extras include a replacement bag, a parking brake which is ideal if you are working on slopes. However, if the engine is not running, in normal cases with hydrostatic drive the machine will not move.
Collapsible Hose
There is a 10-foot collapsible hose that can be stored on the machine, this is definitely an accessory that I would strongly recommend.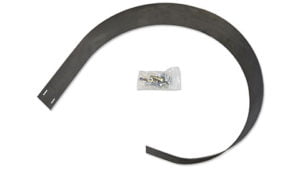 Liner Sleeve
This is something that I would probably use just to give further protection to the machine. It is really meant for sandy conditions, however, I feel it's always good to protect your machine as much as possible.
Conclusion
As you know I'm all for making life easy in the garden, whether you are a professional gardener or landscaper or have a large garden. The Billy Goat is one of those machines that once you have one you won't want to be without one!
My advice is always to go for the best machine that you can afford. The cheapest Billy Goat starts at £649.99, this is a push model and is ideal for narrow paths and smaller gardens. The Billy Goat QV900HSP Quiet Vac Self Propelled Wheeled Vacuum is a top of the range model and has everything you need for a good garden vacuum!
Features
State-of-the-art cyclonic filtration with exclusive dust sock technology
Six-blade armour plate steel fan
Rear turf tyres and front castors for excellent maneuverability
Simple to handle two-latch bag system
Optional Hose Kit with extendable handle
Bag Volume : 136 litre mesh turf
Specifications
Engine : Honda 4 stroke 270cc
Drive : Yes, self -propelled
Working Width: 84cm / 33"
Volume : As low as 97 LWa and 77 dBa at full RPM and 96 LWa and 76 dBa at 2800 RPM
Length : 160cm
Width : 83.8cm
Weight : 112.5kg (248lb)
Warranty : Manufacturer's 12 Months