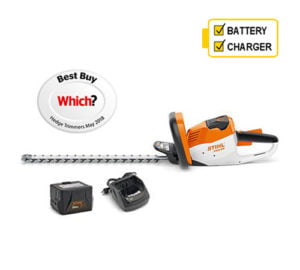 Today we are looking at a few special offers, starting with A cordless Stihl hedge cutter for under £100. As I'm sure you're aware Stihl make quality garden products, they have been specialists in chainsaws, forestry machines and garden equipment for many years. The new
I have personally used Stihl products for over 30 years and I am still using their products today and I will carry on doing so!
I must admit that I'm not a great fan of electric or battery-operated tools, I much prefer something with an internal combustion engine on. However, the other day I was working with a group of tree surgeons and I noticed that they were using several battery-operated tools. I kind of made a joke about them, however, they were saying how good the range of Stihl battery tools are.
Although this team of tree surgeons, obviously still have their larger petrol chainsaws, they were using a battery-powered pole saw and hedge cutter. A battery-powered top handle saw that is generally used for climbing, this particular tree surgeon was really praising these new battery tools up.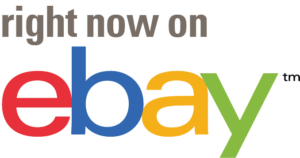 I must admit when I saw these tools in action, I was pleasantly surprised, although, it is still not quite the same as having an engine on a machine. However, that's just my personal take and I have heard very good things about these battery tools. They are especially useful if you are in a residential area and there are noise restrictions.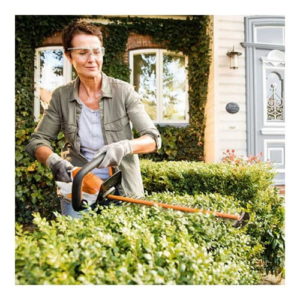 So, Let's Have A Look At The Cordless Stihl Hedge Cutter For Under £100
The Stihl HSA 45 Cordless Hedge Trimmer is lightweight and very well balanced. It has a double-sided cutting blade, this is something I would always recommend as for efficient cutting it's good to be cutting on your up-and-down strokes. There are a few single-bladed hedge cutters around, however, to me these single-bladed hedge cutters are wasting energy and time. A double bladed hedge cutter makes use of every downward and upward movement.
Battery
The Stihl HSA 45 Cordless Hedge Trimmer it is powered by a 18 V lithium battery, which gives around 40 minutes cutting time. Please be aware that battery time can vary considerably depending on how hard the hedge cutter is working. The Stihl HSA 45 Cordless Hedge Trimmer comes complete with its own charging unit. It may be well worth considering looking at a second battery to backup your hedge cutter.
There is also a battery level indicator that warns you when the battery is becoming low. This could be a time when you recharge and start clearing up your hedge cuttings, while your hedge trimmer is recharging.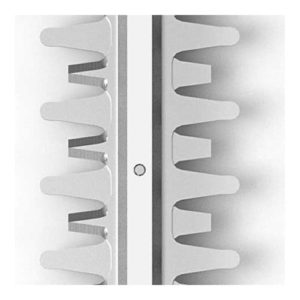 Extremely Quiet
I must admit where I was working the other day, there were four tree surgeons working using a range of Stihl power tools. It did seem amazingly quiet as I'm used to hearing a two-stroke engine running, especially when there are several men working. The only noise I could hear in the distance was the diesel chipper running!
The Stihl HSA 45 Cordless Hedge Trimmer has a "quiet award" making it one of the quietest tools on the market. This is ideal for working in urban areas or areas where there is a noise restriction.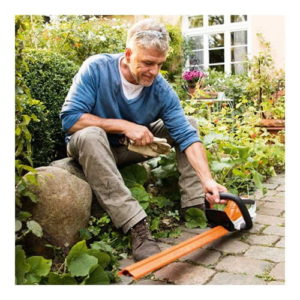 Lightweight
Traditionally hedge cutters can be quite heavy, I have been used two using a Stihl two-stroke petrol engine 30 inch hedge cutter. It's a great tool, however, they can be quite heavy on the arms and shoulders, I never seem to quite get used to the weight of a petrol hedge cutter!
The Stihl HSA 45 Cordless Hedge Trimmer weighs just 2.3 kg, which is very light indeed. The vibration is also minimal that causes considerable less operator fatigue. For safety, there is a lock function that stops the hedge cutter accidentally starting. There is also a key to turn off the machine totally when not in use.
Storage
For those of us who have a range of garden tools, it's always good to look after them and keep your garden storage tidy and organised. The Stihl HSA 45 Cordless Hedge Trimmer can be mounted to a wall when not in use, therefore taking up minimal space.
Warranty
Stihl offers a two-year warranty on the Stihl HSA 45 Cordless Hedge Trimmer, which is great. I know that Stihl products are very good, and they obviously have great faith in their products to offer a two-year warranty.
Specification
Power: Lithium-ion Integrated Rechargeable Battery
Voltage: 18v
Blade Type: Single Sided, Dual Action
Blade Length: 50cm / 20″
Blade Stroke Rate: 2500/min
Tooth Gap: 24mm
Total Length: 92cm
Vibration Levels: 1.4 / 1.5m/s² (left / right)
Noise Levels: 77dB(A)
Weight 2.3kg
Warranty: 2 Years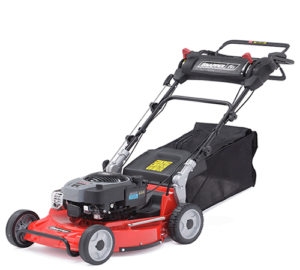 Lawnmower Special Offers
Most of us are probably not thinking about purchasing a new lawnmower this time of year. However, sometimes as the grass cutting season draws to an end, it's a good time to purchase a new lawnmower. Incidentally, there are many times that I'm cutting grass right up till Christmas Eve, so the grass cutting season may not be over yet!
We have a range of different lawnmowers ranging from ride-on lawnmowers, zero turn lawnmowers, roller rotary mowers, electric lawnmowers and more. Why not browse our website and search for a bargain.