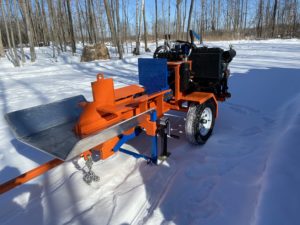 According to the video, the Eastonmade 24D diesel log splitter is the world's fastest log splitter! As you can see in the video below, it certainly has an excellent work rate!
The Eastonmade 24D diesel log splitter is a mid-size performance model from the range of log splitters manufactured by Eastonmade. The company has a range of machinery to make the log-splitting process straightforward and easy. Other products include firewood processors and conveyors, which are ideal for contractors.
Price
The price of the Eastonmade 24D diesel log splitter is C$26,650. The Eastonmade log splitters are built to order, which is great as you can order exactly what you want and to your specification.
Performance And Engine
The 24D diesel log splitter is powered by Kubota D902 4-cylinder diesel engine. I have always liked the quietness and efficiency of Kubota diesel engines. The Kubota D902 develops the highest output among the Kubota supermini series engines. Due to the manufacturer expanding the bore and stroke has increased engine power, whilst maintaining the same footprint as larger engines.
Attached to the Kubota diesel engine is a powerful 37 GPM hydraulic piston pump. The Eastonmade log splitter comes with auto cycle, log lift, catch pan, six-way wedge, oil cooler and much more!
To Conclude
In general, I always prefer the diesel option to the petrol option, especially if you are using the machine commercially. The Kubota engine is fitted with glow plugs which enable easy starting in cold weather. If you're looking for something smaller, there is the Eastonmade 12 –22 log splitter, powered by a Honda petrol engine. Or another option is the Eastonmade ultra log splitter which is also powered by a Honda petrol engine.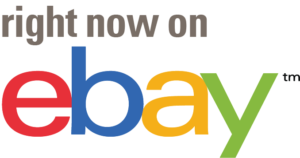 Specification
23Hp Kubota D902 Diesel Engine
37 GPM Piston Pump
Full Autocycle
Log Lift
Aluminum Catch Pan
6-Way Splitter Wedge
Hydraulic Oil Cooler
25 Gallon Hydraulic Tank
2.8 Second Cycle Time
2300LBS
Kubota Engine Specification
Engine model D902-E4B
Emission regulation EPA/CARB Tier 4 (NRTC/NTE test mode) + EU Stage V
Type Vertical, water cooled 4-cycle diesel engine
Cylinders 3
Bore and stroke mm (in) 72.0 x 73.6 (2.83 x 2.90)
Displacement L (cu.in) 0.898 (54.80)
Aspiration Naturally aspirated
Aftertreatment –
Rated output / speed*1 kW (HP) / rpm 18.5 (24.8) / 3600
Maximum torque / speed*1 Nm (lb-ft) / rpm 56.1 (41.4) / 2600
Combustion system Indirect injection
Fuel system In-line pump
Length x Width x Height*2
(without aftertreatment unit) mm (in) 434 x 401 x 544 (17.1 x 15.8 x 21.4)
Length x Width x Height*3
(with aftertreatment unit) mm (in) –
Dry weight kg (lb) 72 (159)