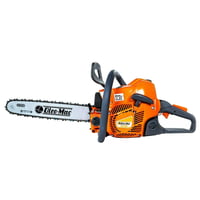 Today we are looking at the Oleo-Mac GS-440 Pro Petrol Chainsaw which is currently on special offer. Recently we looked at the Racing 139PTIL63-C Petrol Tiller, another machine on special offer.
The Oleo-Mac GS-440 Pro Petrol Chainsaw is currently on sale for £328.95 which is offering a saving of £120.05. Maybe this is a chainsaw that isn't quite as popular as Stihl or Husqvarna. Although, the reviews are claiming that this is a well-built chainsaw, with a very similar build to the well-known brands.
Oleo-Mac is an Italian brand was founded in northern Italy in 1972. The business has gone from strength to strength, producing a number of tools for the landscaping industry. Oleo-Mac is part of the Emak group of companies, which also was part of Bertolini and Efco.
Let's take a look at the Oleo-Mac GS-440 Pro Petrol Chainsaw
Features
A feature-packed chainsaw for heavy use.
Powerful two-stroke engine.
Fuel efficient with low emissions.
Engine built from quality components for durability.
The professionals talk highly of Oleo-Mac.
Electronically controlled digital coil for easy starting.
Automatic oil pump for chain lubrication.
Easy chain adjustment.
Primer for easy starting.
Special feature for working in zero temperatures.
Chain brake and handguard.
Easily viewable oil and fuel tanks.
Ergonomic handle designed for comfort.
Free spare chain.
Five-year warranty.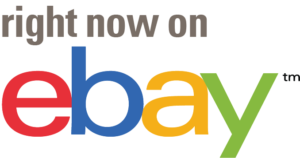 The Oleo-Mac GS-440 Pro Petrol Chainsaw is designed for domestic and commercial use. With a 15 inch bar the chainsaw is a very convenient for general tasks. It's an ideal size for those pruning jobs, but also has the capability to fell trees and to be working out in the woods.
Engine
With a 42.9cc two-stroke engine developing 2.8 hp this engine is constructed for heavy use. Complete with needle bearings and a steel shaft and connecting rod, the Oleo-Mac becomes a real workhorse under the toughest conditions.
The two-stroke engine is a modern clean engine, it is highly fuel-efficient and emits fewer particles than other chainsaws in the same size bracket. Starting is very easy with the electronically controlled digital coil and with the variable ignition which gives headache-free starting and great fuel efficiency.
Oil Feed
The oil feed for the chain is fully automatic and yet adjustable. The automatic oil feed means that when the machine is idling, no oil is flowing. When the chainsaw is in use the oil flow will automatically turn on. It is important to make sure that your chain has enough oil to keep the chain lubricated and cool. Failure to do this will result in a reduced chain life and blunt chains. Oil flow can be adjusted using the screw to increase or decrease the oil flow.
It is of great importance to make sure the chain is kept at the correct tension. If you over tighten the chain will put added strain on the bearings and wear the bar. Alternatively, a loose chain will move around and has the potential to slip off the chainsaw bar, something that you don't want to happen.
Chains are tightened by loosening a couple of bolts on the chain bar and then turning a screw head to tighten or slacken the chain. It literally takes one minute to do this job.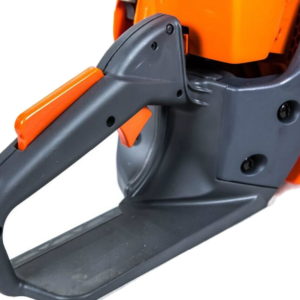 Ergonomic Handle
The ergonomic handle gives the chainsaw a great balance which is of great importance when the chainsaw is being used for longer periods. The choke controls and the on-off switch can all be controlled from the handle area.
Safety
Safety is always of great importance when using a chainsaw, never take risks and treat the chainsaw with respect. The Oleo-Mac GS-440 Pro Petrol Chainsaw is equipped with a chain brake that acts as a guard. The chain brake can be pushed on in an emergency. It's a good practice to place the chain brake on when the machine is idling, just in case the chain starts moving when the saw is on the ground.
Special Device
The Oleo-Mac is fitted with a special device that prevents ice forming on the carburettor. Warm air is taken from the cylinder which means that the chainsaw can be used in sub-zero temperatures.
To Conclude
I have used an Oleo-Mac chainsaw in the past although I have never actually owned an Oleo-Mac chainsaw. Most of us when we think of a chainsaw we think of the Stihl and Husqvarna brands. In fact, these are the brands that I have had the most experience with, however, I've also owned cheaper brands.
The Oleo-Mac GS-440 Pro Petrol Chainsaw offers a lot of chainsaw for the money. From carrying out my research on this product it's definitely a good product to purchase. Looking at the professional arborist forums, tree surgeons are rating Oleo-Mac chainsaw highly.
Oleo-Mac obviously trusts their machines as they are offering a five-year peace of mind warranty on this chainsaw, which is excellent.
Specification
| | |
| --- | --- |
| Engine Type | Petrol 2-stroke |
| Engine Capacity | 42.9cc |
| Engine Power | 2.8hp / 2.1kW |
| Starting System | Recoil with Fuel Primer & Digital Coil |
| Engine Fuel Tank Capacity | 0.32 Litres |
| Guide Bar Length | 40.5cm (16″) |
| Chain Pitch | 0.325″ |
| Chain Gauge | 0.050″ |
| Chain Brake | Yes – Manual / Inertia |
| Chain Tensioner | Manual |
| Chain Oiler | Automatic / Adjustable |
| Chain Oil Capacity | 0.26 Litres |
| Weight | 4.3kg |
| Warranty | 5 Years |