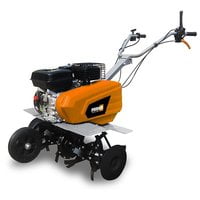 The Feider FMTB8300 Petrol Tiller is a traditional cultivator which is designed for the keen gardener for efficient soil cultivation. This petrol-driven cultivator features a powerful 196cc overhead valve technology which in turns gives economy and reliability.
Recently we looked at the Feider RTF220 Pro Rear-Tine Tiller, which offers excellent value for money for a wheel driven Tiller. Today we are looking at a more traditional rotor driven cultivator which are more popular with gardeners due to the cheaper cost. However, the wheel-driven type of rotavator is my preferred machine, although, there is normally a slightly higher cost involved. But well worth the extra cost in my mind, due to the ease and extra flexibility that it brings.
At just £579 and a two-year warranty, the Feider FMTB8300 Petrol Tiller offers value for money and a time-saving investment for the keen gardener and allotment holder. The Feider petrol tiller is designed for keen gardeners and allotment holders, if you are a contractor I would go for a rear tined wheeled machine.
Features
Powerful four-stroke Feider overhead valve engine developing 6.5 hp.
Robust cultivator tines.
Dead man's handle for safety.
Adjustable handlebars for operator comfort.
Two-year warranty.
Premium service available.
4-Stroke Einhell OHV Engine
The Feider FMTB8300 is powered by a single-cylinder 196 cc engine, developing 6.5 hp. The engine is a robust four-stroke overhead-valve engine, which offers plenty of power and economy. The 3.6 L fuel tank offers plenty of work time between fill-ups. The engine is started using a recoil start cord.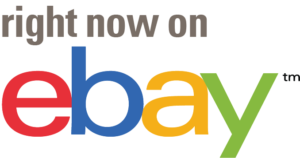 The Feider FMTB8300 Petrol Tiller
The Feider FMTB8300 petrol tiller is perfect for the keen gardener or allotment holder who wants to make life easier in the garden. The 85 cm working width quickly and officially creates perfect seedbeds. The digging depth of up to 250 mm is more than enough for most gardens. The adjustable depth wheel helps to make using the Feider FMTB8300 petrol tiller easier. For example, if you just want the machine to go very shallow, set the depth wheel to a high setting and it will control the depth.
With two gears, (one forward and one reverse) the Feider FMTB8300 petrol tiller becomes very manoeuvrable. The reverse gear helps to make turning much easier. All the tine driven machines I've used have not had a reverse gear, which means the machine has to be physically pulled backwards. The reverse gear will definitely save a lot of physical effort, especially when turning.
Tiller Tines
The strong tiller tines allow the machine to penetrate hard soil, but at the same time can be used to create a fine seedbed. There are a series of eight tines on each side of the drive housing. The tine guard helps to break down the soil and protect the operator at the same time.
Safety is always important, the manufacturer has fitted a dead man's handle. As soon as you release the handle, the machine will stop.
Adjustable Handles
This was good to be able to use a machine comfortably. The Feider FMTB8300 petrol tiller comes with adjustable handles that offer four different positions.
To Conclude
Any cultivator or tiller will quickly make life easier in the garden. The first tiller I purchased when I was started out in contracting was a rotor driven machine, not something I'd recommend for contracting! However, it's all I could afford at the time.
A rotor driven machine works absolutely fine for the keen gardener, especially if you're on a limited budget. However, if money is no object then it is better to go for a wheel driven machine. Either type of machine will definitely make your garden easier.
For peace of mind, the Feider FMTB8300 petrol tiller comes with two years warranty.
Specification
| | |
| --- | --- |
| Engine Make | Feider |
| Engine Model | 4-stroke Einhell OHV |
| Engine Type | Petrol 4-stroke |
| Engine Capacity | 196 cm³ |
| Engine Power | 6.5hp |
| Engine Fuel Tank Capacity | 3.6L |
| Oil Tank Capacity | 1.6L |
| Gears | 1 Forward / 1 Reverse |
| Transmission | No |
| Drive | No |
| Working Width | 85cm |
| Working Depth | Working depth : 250 mm Maximum working depth : 200 mm |
| No. of Tines | 8 |
| R.P.M. of Rotars | 3200 min^-1 |
| Handles | Handlebar height adjusting (level) : 4 |
| Wheel Type | Retractable front wheel |
| Weight | 52.5kg |
| Warranty | 2 Years |