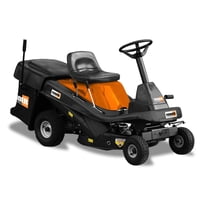 Today we are looking at the Feider FRT-75BS125 Ride-On Lawnmower. This is another budget machine that currently sells for £1499, offering a saving of £200. Over the last couple of days, we have been looking at the Feider FRT-7550M Ride-On Lawnmower that offers excellent value for money. And the Feider FRE7050 Battery-Powered Electric Ride-On Mower, which is something totally new in the ride on mowing world.
The Feider FRT-75BS125 Ride-On Lawnmower offers a cheap solution for customers wanting a small compact machine for their garden. This Feider ride-on lawnmower comes with a Briggs & Stratton engine and a two-year standard warranty and a five-year warranty with terms and conditions. I'm guessing with the five-year warranty you would very much have to stick to Feiders terms and conditions.
Let's find out more about the Feider ride on mower.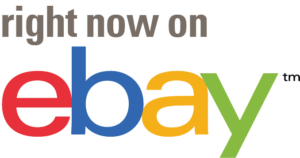 Features 
A compact and manoeuvrable machine.
Excellent value for money.
Electric start commercial Briggs & Stratton engine.
Three modes of cutting.
Large capacity grass collector.
Grass collector – empty from the operator's seat.
Five forward gears one reverse gear.
Two-year warranty.
Optional five-year warranty.
Feider FRT-75BS125 Ride-On Lawnmower
If your lawn is becoming too much to cut with your conventional walk-behind Lawnmower then the Feider FRT-75BS125 Ride-On Lawnmower is here to solve your problem. This is a budget machine that offers great capabilities for the price. There are many times when I recommend people purchase a good quality walk-behind machine. However, potentially the Feider mower can make your walk behind mower redundant!
Just be aware that there are occasions when a walk-behind mower can be more practical if you have obstacles or you require a nice striped finish to your lawn. However, this Feider ride-on lawnmower could potentially save you many hour's time over the course of a year.
Engine
One of the benefits of the Feider FRT-75BS125 Ride-On Lawnmower is that it has a powerful 12.5 hp Briggs and Stratton engine. I think most people have heard of the famous Briggs & Stratton brand of engines. They are a very popular engine and a very good workhorse, parts are cheap and are readily available.
I have owned many pieces of machinery and equipment that are powered by Briggs & Stratton, over the years I have had minimal issues with Briggs & Stratton engines.
The 12.5 hp Briggs & Stratton 3125 series engine is a premium 340 cc four-stroke engine, with overhead valve technology. Briggs & Stratton have put a great deal of effort into making this a low emission economical petrol engine.
A float feed type carburettor provides excellent performance and ensures good starting reliability. The cast-iron cylinder liner helps to give this engine a longer life. For your interest, I have a machine that is over 35 years old and still has the original Briggs & Stratton engine with a cast-iron liner! It still works fine and is used regularly.
The engine also comes with a cartridge-type air filter that ensures clean air. Just make sure you check your air filter regularly to keep your engine running smoothly and efficiently. Unfortunately, far too often I see engines that are poorly maintained due to simple maintenance checks. If you look after your engine it will look after your wallet!
Cutting deck
With a 75 cm cutting deck, the mower quickly mows your lawn. However, it is also small enough to get through most garden gates, a very useful option when access is limited.
The Feider ride on mower has three different types of mind modes. They start with collection, the machine comes with a 170 L rear collector that can be operated from the driver's seat.
The second cutting mode is to mulch the grass. This is a great option for summer when the ground is dry as it helps to keep the grass green in dry weather. It also saves you time when you empty the grass collector.
The third mode is to leave the grass on the lawn through the rear discharge chute. This can be sometimes useful if the lawn has become slightly overgrown. The grass can be cut and then collected by the machine a few hours later once it has wilted.
Gearbox
With the six-speed gearbox, the Feider mower can efficiently work in various conditions. It offers five forward speeds and one reverse speed. As I mentioned in previous blog posts many machines are now fitted with hydrostatic transmission which greatly speeds up the cutting process. Unfortunately, Feider does not offer this option yet, but maybe it will come at a later date.
If you are looking for a machine with hydrostatic drive a good option may be the Mountfield 827H Compact Lawn Rider. Once again, this machine offers good value for money.
To conclude
The Feider FRT-75BS125 Ride-On Lawnmower offers very good value for money and with the generous two-year warranty plus, you can have peace of mind. The only downfall with this machine is the lack of hydrostatic transmission, I hope this will be a feature that comes soon.
Specification
| | |
| --- | --- |
| Engine Make | Briggs and Stratton |
| Engine Model | 3125 Series |
| Engine Type | Petrol 4-stroke |
| Engine Capacity | 340cc |
| Engine Power | 12.5hp / 8.9kW |
| Engine Cylinders | Single |
| Engine Starting System | Electric Key Start |
| Transmission | Manual – 5 Forward / 1 Reverse |
| Drive | Rear Wheel |
| Speed | 1.5-8km/h |
| Cutting Width | 76cm |
| Cutting Heights | 20-90mm (6 Positions) |
| Height Adjustment | Lever |
| Blade Engagement (PTO) | Manual |
| Blades | Single |
| Grass Collector | 170 Litres |
| Mulching | Yes |
| Rear Deflector | Yes |
| Side-Discharge | No |
| Headlights | No |
| Wheels – Front | 254mm |
| Wheels – Rear | 381mm |
| Weight | 160kg |
| Lawn Size | Up to 4000m2 |
| Warranty | 2 Years |