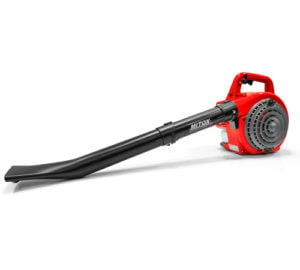 Today we are going to talk about the special offer on the Mitox 26B-SP select petrol £99 leaf blower and the features that it offers.
Autumn Is Almost Here
Autumn is almost upon us, the official day of autumn is Michaelmas which is the 29th September. Already the leaves are falling and have been for several weeks, although I think some of this has been due to the dry weather, especially here in East Anglia.
I have several tools that I really value in the garden, which I will be talking about over the coming months. I think probably that one of the tools that I use most in the garden all year round is a leaf blower.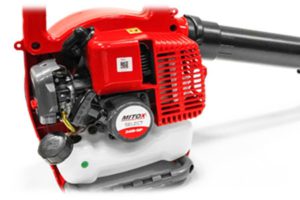 Although garden blowers are often referred to as leaf blowers they are a tool that I use all year round. The primary purpose of a garden blower is to blow leaves, however, they are great for tidying up in the garden. For example, if I have been weeding a border, I normally just blow the lawn area around the border. I know that traditionally this can be carried out with a rake, but I am someone who likes to take full advantage of mechanical power!
Another great purpose that a leaf lower house is blowing down machinery after use, it's a great way to keep your machines clean and free from dust and grass etc.
A Budget Petrol Leaf Blower For £99
The Mitox 26B-SP select petrol leaf blower is a budget petrol leaf blower which sells for just £99. I appreciate that there are cheaper electric models available, however, I would much prefer to spend a few more pounds and something that offers the freedom of a petrol leaf blower. For me, there is nothing worse than having an electric cable trailing behind you and getting the lead caught up in various objects in the garden!
If you want to go slightly upmarket, Mitox offers large models with more power and the ability to collect. You can see more of the Mitox leaf blowers here.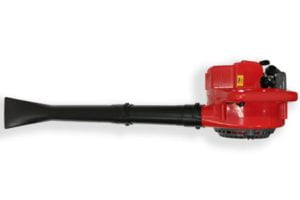 Value for money
The Mitox 26B-SP select petrol leaf blower really does offer value for money. It is powered by a 25.4cc 2 stroke petrol engine which generates a lot of blowing power reaching blowing speeds of 155 mph.
The throttle lever offers variable speed operation which is very important when you are blowing in corners or you just want a gentle blow. It also has a lock on feature for blowing larger areas of leaves. It's important to remember that not all electric leaf blowers have a variable speed feature which can make blowing difficult when you are in tight spaces.
Well-Balanced
Something that I like about these compact handheld blowers is that they are very easy to pick up and use. I personally use a backpack blower which is great as it has more power as I do quite a bit of commercial work. Although sometimes it would be useful just to have a handheld blower which is compact and literally you pull the starter cord and you are blowing straight away. A backpack blower is a little bit more cumbersome, although they definitely have their uses.
The Mitox leaf blower is a nicely balanced machine that is easy and comfortable to hold. This machine has a very good performance at an incredibly low price of £99 for a petrol blower.
The leaf blower comes with a long tube which is flat at one end to increase blowing power.
This leaf blower is suitable for blowing leaves, dry grass and moss, sawdust and light hedge clippings.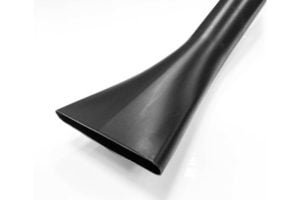 Mitox offers a one-year domestic warranty and three months commercial warranty on this leaf blower.
Specification
Range      SP-SELECT
Engine        Mitox®
Displacement (cc)        25.4cc
Engine RPM        7,900
Power (kW)         0.70kW
Spark Plug Mitox
Auto Choke Return      –
Fuel Tank Capacity      0.65L
Fuel / Oil Ratio   40:1
Recoil assist        –
Toolless Filter Cover    Yes
Max air speed     69.3 m/s (155mph)
Airflow aspirating        –
Airflow blowing  TBC
Reduction Ratio –
Collector capacity        –
Sound Level (dBA)       110 dB (A)
Vibration Level (m/s2)          10.0 m/s2
Warranty Domestic     1 Year
Warranty Commercial 90 Day
Weight (kg)         5.6kg
Article No. MIBV01
EAN  5060366211750
Please feel free to comment below.