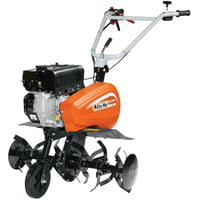 Today we are looking at the Oleo-Mac MH175RK Front-Tine Tiller, which is currently on special offer and available for just £345. Yesterday we looked at the budget-priced Racing 4640PL-A Self-Propelled Petrol Lawnmower and today we are moving onto garden tillers.
The Italian built Oleo-Mac front Tine Tiller is a high-end machine designed to help the allotment holder and keen gardener. With the reversible powered tines that help to make the tiller exceptionally manoeuvrable, especially in tight spaces. The majority of front Tine tillers do not have this unique reverse feature.
You can purchase your Oleo-Mac MH175RK Front-Tine Tiller with confidence as the reviews over the past four years are showing extremely positive. In fact, the reviews average 4.9 out of five stars which is excellent.
If you're looking to take the hard work out of gardening, then a garden tiller is a machine that can help you. If you are allotment holder or you have a vegetable patch or even creating a new garden, a garden tiller can really be a great asset.
Features
A high-end garden tiller that makes life easier.
Heavy-duty steel blades.
Reverse gear for increased manoeuvrability.
Emak four-stroke 183cc petrol engine.
Belt driven for overload protection.
Transport wheel.
Adjustable handlebars, from left to right to up and down.
Adjustable tilling width.
Excellent reviews.
Five-year warranty.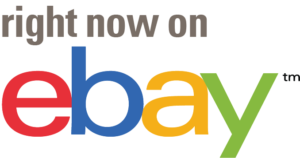 The Oleo-Mac MH175RK Front-Tine Tiller has a working width of 80 cm, this can be reduced to 60 cm for those narrow access jobs or when carrying out row crop work. The 4.2 mm steel tines help to give the machine's strength for when you hit those unexpected objects under the soil!
Front Tine tillers or cultivators are powered through an engine to the rotors, the rotors enable the machine to move forward. Speed is dependent on the depth that you are digging, the harder you push on the handles the deeper the cultivator will dig. This will also bring a slower forward speed. Depth control is provided by an adjustable skid that determines the maximum depth.
Reverse Drive
One of the very useful features of this garden tiller is the fact that it has a reverse drive. It does require a bit of effort to use a tiller, however, the reverse gear can make life much easier, especially in tight spaces.
My very first tiller was a Front Tine Tiller as I moved more into contracting, I invested in a two-wheeled powered tiller for larger jobs. However, for the average keen gardener, a Front Tine Tiller is more than adequate for the job in hand. It never fails to amaze me how much these machines can achieve, it's much quicker than digging! Although it's not a bad principle to dig your garden by hand in the autumn if you are able. In this way, it enables the weather to get into the soil. When you come to cultivate the garden in the spring your tiller will almost produce an onion bed instantly. Especially if we have received heavy frosts over the winter.
Engine
The Oleo-Mac MH175RK Front-Tine Tiller is powered by a Emak 183 cc K800H 4 stroke petrol engine. The engine incorporates the latest overhead valve technology, which in turn brings low exhaust emissions, noise reduction and good fuel consumption.
Transmission
To help to protect the engine, the Oleo-Mac tiller is belt-driven from the engine to the digging tines. In this way, should the cultivator hit an unforeseen object underground the belt will slip which in turn protects the engine against sudden jolts through unseen objects.
The tines can be reversed through the gearbox which gives one speed forward and one-speed in reverse. The actual speed can be controlled through the throttle lever.
Adjustable Handles
Another useful feature is the fact that the handles can be adjusted up and down and sideways. If you are preparing a spring seedbed, the last thing you want is footprints all over your freshly tilled soil! The handles can very simply be offset so that there is no need to tread on the freshly tilled soil.
To Conclude
As you know, I'm always looking for ways to make life easier in the garden, a garden tiller can help make light work out of digging. Tillers are also excellent for preparing a spring seedbed. Oleo-Mac gives a five-year peace of mind warranty on their Front-Tine Tiller. They obviously have confidence in their garden tiller, which to me, is a huge plus point.
Specification
| | |
| --- | --- |
| Engine Make | Emak |
| Engine Model | K800H OHV |
| Engine Type | Petrol 4-stroke |
| Engine Capacity | 183cc |
| Engine Starting System | Recoil |
| Gears | 1 Forward / 1 Reverse |
| Transmission | Belt Drive |
| Working Width | 80cm / 60cm |
| No. of Tines | 9 |
| Crop Protection Discs | Yes |
| Handles | Height Adjustable / Laterally Adjustable |
| Depth Gauge | Yes |
| Transport Wheels | Yes – 1 |
| Dimensions (HxWxL) | 145cm x 80cm x 97cm |
| Weight | 60kg |
| Warranty | 5 Years |