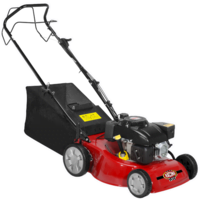 Today we are looking at the Racing 4640PL-A Self-Propelled Petrol Lawnmower. This is another budget Lawnmower which is currently on special offer at £178.55 offering a saving of over £91. Yesterday we looked at the special edition Mountfield T-827M Compact Lawn Rider (Black Edition), another budget machine.
The Racing brand of mowers is fairly new to the market, they appear to be able to make machines at budget prices. Looking at the reviews for the Racing 4640PL-A Self-Propelled Petrol Lawnmower, the reviews are coming back very positive.
Here at Garden Equipment Review, we have a range of four-wheeled mowers to suit every garden and every budget. I always tell people to buy the best machine that they can afford and to check out the reviews.
Let's take a closer look at the Racing 4640PL-A Self-Propelled Petrol Lawnmower
Features
A budget lawnmower at a great price.
Powerful fuel-efficient overhead valve engine.
Seven different cutting heights.
Self-propelled for effortless mowing.
One lever height adjustment.
Steel chassis.
Space-saving fold-down handlebars.
Suitable for domestic lawns up to 800 m².
Two-year peace of mind warranty.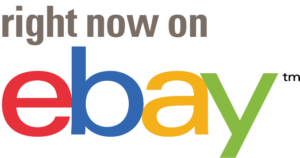 This is one of several products from the manufacturers Racing. The classic four-wheeled rotary mower offers a good quality build in its class and value for money.
Engine
The Racing Self-Propelled Petrol Lawnmower is powered by a 135cc air-cooled four-stroke petrol engine, developing 3.2 hp. The engine features overhead valve technology which provides economy and low emissions. The operating noise level is just 96db, so, below average noise levels for a petrol machine.
No Pushing
When I first saw the price of this four-wheeled rotary mower, I guessed that it was a push machine. However, Racing has given the Racing 4640PL-A Self-Propelled Petrol Lawnmower self-propelled transmission, making the mower very easy-to-use.
Cutting Deck
The 46 cm (18 inch) cutting deck is small enough to be manoeuvrable in small gardens but large enough to cover the ground quickly. This mower is recommended for lawns up to 800 m², I guess it partly depends on how physically fit you are!
The height adjustment is straightforward, using just one lever which adjusts all four wheels. There are seven different cutting heights ranging from 25 to 65 mm.
I see far too many people cutting their lawn far too short and scoping high areas of the lawn. It is much more beneficial for your lawn to if you can cut the grass regularly and not cut too short. An evenly mowed lawn that is cut regularly and not too short will look much better and will not suffer quite so much in dry weather. I think many people think that by cutting the lawn short it will take longer to grow. There is an element of truth in this, however, it won't make for a nice-looking lawn.
The Racing 4640PL-A Self-Propelled Petrol Lawnmower has a 50 L capacity grass collector. Being a four-wheeled machine, the grass is blown straight into the back of the collector, there are no obstacles to obstruct the grass and cause blockages. Obviously, if your grass is very long and you are trying to cut too much in one pass, blockages can occur. You can overcome this issue by raising the height of cut.
To Conclude
There are many budget lawnmowers on the market and care needs to be taken when purchasing a budget machine. So far, the Racing brand of budget mowers seems to be receiving good and positive reviews. As I often mention, buy the best machine that you can afford, especially if you want to keep your machine for many years.
The Racing 4640PL-A Self-Propelled Petrol Lawnmower comes with a two-year peace of mind warranty.
Specification
| | |
| --- | --- |
| Engine Make | Racing |
| Engine Capacity | 135cc |
| Engine Power | 3.2hp / 2.4kW |
| Engine Starting System | Recoil |
| Drive | Self Propelled |
| Cutting Width | 46cm |
| Cutting Heights | 25-65mm (7 Positions) |
| Height Adjustment | Single Lever |
| Grass Collector | 50 Litres |
| Mulching | No |
| Side-Discharge | No |
| Cutting Deck | Steel |
| Handles | Foldable |
| Wheels | Front 175mm / Rear 210mm |
| Safety Features | Operator Presence Control |
| Sound Level | 96dB (A) |
| Lawn Size | Up to 800m2 |
| Warranty | 2 Year |