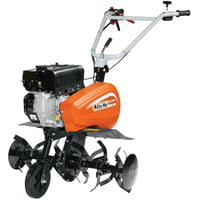 Today we are looking at the Oleo-Mac MH175RK garden tiller. The Oleo-Mac MH175RK Garden Tiller offers excellent value for money and is currently on special offer at £395 including VAT, which saves £204.
Yesterday we looked at the larger MTD T380M Front-Tine Tiller. The MTD tiller is available for the higher price of £759 including VAT. It does, however, offer a much larger digging width and it also can be reduced to a very narrow 33 cm width. This is ideal for hoeing between vegetable plants and within flower and shrub borders.
Now let's get back to the Oleo-Mac MH175RK garden tiller. The Oleo-Mac garden tiller has 21 reviews and a star rating of 4.9/5, so it looks like customers are pretty satisfied with their purchase.
Oleo-Mac is an Italian company that makes various machines suitable for the garden. This garden tiller can be a time and labour saving investment for the keen gardener and allotment holder. The heavy-duty steel blades and the powerful Emak overhead valve engine will help make light work of your cultivation tasks.
One of the great features of the Oleo-Mac MH175RK garden tiller is the reverse gear. The majority of tine driven cultivators only have one forward speed, this means that the machine has to be dragged backwards. However, Oleo-Mac has overcome this issue by adding a reverse gear. This takes a lot of hard work out of using a garden tiller.
Features
A great value for money garden tiller top reviews.
Heavy-duty steel blades.
Powerful Emak overhead valve petrol engine.
Reverse gear for manoeuvrability.
Belt drive with overload protection.
Top reviews.
Front-mounted transport wheel.
Adjustable handlebars vertically and laterally for minimal soil damage.
Adjustable tilling width.
Five-year warranty.
Oleo-Mac MH175RK Front-Tine Tiller With Reverse Drive
So let's take a closer look at the Oleo-Mac MH175RK garden tiller. As you know, I'm always looking for ways to save time in the garden and garden tiller is definitely a laboursaving tool in the garden. Garden tillers can often be referred to as rotavators, cultivators and tillers. They are basically all designed to dig and cultivate your garden or allotment.
My preferred type of tiller is the wheel-driven type which does cost more money, however, they are much more user-friendly. The second type is the rotor driven type like we are looking at today. And thirdly, there are the small tillers that can be used mainly for hoeing. These micro-tillers may not look like much, however, it's surprising how much these machines can do and how universal they can be.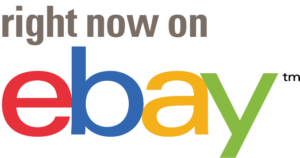 Petrol Engine
An Emak overhead-valve four-stroke engine powers the Oleo-Mac MH175RK garden tiller. With the 183cc engine, the engine gives plenty of power for the cultivating needs of the average gardener. The overhead-valve engine helps to keep the engine quiet and gives great fuel economy.
Rotor Drive And Reverse Gear
One of the best features of the Oleo-Mac Garden Tiller is that it has a reverse gear. As I mentioned earlier in this post, it makes manoeuvring the tiller much easier, especially when working in tight spaces.
The Oleo-Mac garden tiller has an 80 cm (approximately 2'8″) tilling width, which can be reduced to 60 cm (2 feet) when working in restricted areas. The crop protection discs at each end of the rotors protect other plants being entangled in the rotors, a handy feature.
Transmission To Rotors
The power to the rotors is transmitted via a V belt from the engine which connects to the slimline chain drive that in turn powers the rotors. This is a simple and yet effective way of transmitting power. The V belt also protects the engine against overloading or sudden stoppages.
Foldaway Handles
If you are creating a fine seedbed it's important not to walk on your freshly cultivated soil, especially if the soil is damp. The Oleo-Mac garden tiller allows you to adjust the handles to avoid working on the freshly cultivated soil. The handles also fold away to allow for transport and storage.
To Conclude
The Oleo-Mac MH175RK garden tiller offers excellent value for money, especially with the discounted price. Judging by the number of positive reviews, customers are very satisfied with their purchase.
With a five year warranty, I guess that customers have greater peace of mind.
Specification
| | |
| --- | --- |
| Engine Make | Emak |
| Engine Model | K800H OHV |
| Engine Type | Petrol 4-stroke |
| Engine Capacity | 183cc |
| Engine Starting System | Recoil |
| Gears | 1 Forward / 1 Reverse |
| Transmission | Belt Drive |
| Working Width | 80cm / 60cm |
| No. of Tines | 9 |
| Crop Protection Discs | Yes |
| Handles | Height Adjustable / Laterally Adjustable |
| Depth Gauge | Yes |
| Transport Wheels | Yes – 1 |
| Dimensions (HxWxL) | 145cm x 80cm x 97cm |
| Weight | 60kg |
| Warranty | 5 Years |