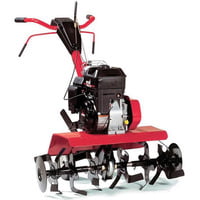 Today we are looking at the MTD T380M Front-Tine Tiller. The MTD Tiller is a large tiller designed for the keen homeowner and allotment user. The MTD front Tine Tiller is available for £759 including VAT.
Yesterday we looked at the Stiga Silex 103B Cultivator. I prefer the wheeled driven type of tiller as they are much more user-friendly and easier to use. However, there is a price to pay. The Stiga Silex 103B Cultivator is available for £1139 which offers a saving of £110.
The MTD T380M Front-Tine Tiller has an impressive 81 cm working width; furthermore, this can be reduced to a 33 cm working width. The highly effective heat-treated self-sharpening sprung steel tines give excellent digging capabilities. The MTD tiller is powered by an MTD overhead valve 5.5 hp petrol engine.
As you know, I'm always looking for ways to make life more comfortable in the garden. Garden tillers can be referred to as rotavators, garden cultivators and tillers. They all do the same job; they can dig your garden and produce an excellent fine seedbed! A garden tiller can take the hard work out of digging. They are a tremendous laboursaving tool for the keen gardener and allotment holder.
Features
An excellent petrol tiller for demanding home and allotment use.
Self-sharpening steel sprung tines.
Overhead valve engine with cast iron liner.
Quiet exhaust system which reduces engine noise.
Worm drive for excellent torque transfer.
Three-stage tilling width for flexibility.
Fold-down handlebars for storage and transport.
Transport wheel for ease of use.
The MTD T380M Front-Tine Tiller
One of the MTD T380M Front-Tine Tiller's main features is the sizeable digging width of 81 cm; this is approximately 2'8″. The large digging width of MTD tiller quickly makes large vegetable plots appear relatively small. The great thing is that the digging width can be reduced to 33 cm for more delicate row crop work and also for tilling between shrubs and plants in borders.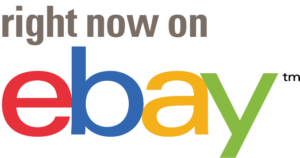 Petrol Engine
The powerful petrol engine gives the MTD tiller plenty of power. Believe it or not, it doesn't take too much power to drive a rotavator or tiller. The tiller is powered by an MTD 4 stroke 179'cc overhead-valve single-cylinder engine. The engine develops 5.5 hp and offers great economy with low emissions.
The low tone muffler helps to keep engine noise to a minimum. The cast-iron cylinder liner helps to prolong engine life combined with a dual-element air filter. I cannot stress the importance of keeping the air filter clean for engine efficiency and economy. Your engine must breathe clean air; failure to do this will considerably shorten the engines life.
Gearbox
The MTD garden tiller comes with one forward and one reverse gear. The reverse gear is a handy feature as many of the rotor driven cultivators only have one forward speed. The reverse gear helps to make the machine much easier to use and reduces operator fatigue. Most of the rotor driven tillers that I have used have only had one forward speed, which means the machine has to be pulled backwards, physically.
Power to the rotors comes from a V belt from the engine and then from the V belt to a chain drive that drives the rotors.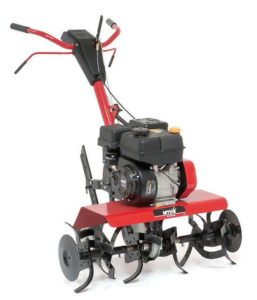 Rotors
Another great feature of the MTD T380M Front-Tine Tiller has the ability to be able to change the working width. It's great to have a cultivator with a large working width to cover the ground quickly. However, this can sometimes be an obstacle if you're working in narrow spaces. The MTD garden tiller is designed to work at 81/61/33 cm widths, making it great for getting in tight spaces. The MTD T380M Front-Tine Tiller could be used with the various working widths for hoeing vegetables and getting between flower and shrub borders.
The rotors are made of a highly effective heat-treated self-sharpening sprung steel that gives the tines the ability to stay sharp and cut through hard ground.
The front Tine Tiller comes with a depth skid. This determines the depth and helps control the machine, particularly when you don't want to dig too deeply. If you want to dig deep, lift the skid directly up if you want to go shallow, put the depth skid right down.
More Benefits
The MTD T380M Front-Tine Tiller includes foldable handles which are great for storage or transporting. The machine comes with a front transport wheel to manoeuvre the garden tiller to different areas of your garden or allotment.
To Conclude
The MTD T380M Front-Tine Tiller has a large digging width which can quickly cover the ground. I like the idea that the digging blades can be removed for working in tighter spaces; this is really useful for hoeing and working between shrubs.
My preferred type of rotavator is the wheeled driven type; however, these machines cost more money. The MTD garden tiller has a reverse gear, which helps make the machine more manoeuvrable, which is a big plus point.
The MTD garden tiller offers good value for money and a wide working width backed up by a one-year manufacturers warranty.
Specification
| | |
| --- | --- |
| Engine Make | MTD |
| Engine Model | ThorX 55 H |
| Engine Type | Petrol 4-stroke |
| Engine Capacity | 179cc |
| Engine Power | 3.1kW |
| Engine Starting System | Recoil |
| Engine Fuel Tank Capacity | 2.2 Litres |
| Gears | 1 Forward / 1 Reverse |
| Transmission | Chain Reduction Drive |
| Working Width | 33cm / 61cm / 81cm |
| Working Depth | TBC |
| No. of Tines | 6 |
| R.P.M. of Rotars | 137rpm |
| Crop Protection Discs | Yes |
| Handles | Foldable |
| Depth Gauge | Yes |
| Transport Wheels | Yes |
| Weight | 58kg |
| Warranty | 1 Year |