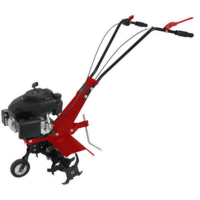 Today we are looking at the Racing 139PTIL63-C Petrol Tiller. This is a budget-priced petrol tiller which is available for just £199.95 including VAT. Recently we looked at the Bertolini BT155 Petrol Rotary Tiller a slightly heavier machine which may be worth looking at.
I always like to make life easy in the garden, a few people have described me as being a mechanical gardener. I always believe that if there is a machine available to do a job, why struggle physically! A garden cultivator or tiller can really take the hard work out of gardening. One of the many things a garden tiller is useful for is creating a fine seedbed in the spring for your vegetable seeds. This works particularly well if you have dug your vegetable patch in the autumn. You don't have to dig your vegetable patch in the autumn, however, it is not a bad practice as autumn digging enables the frost to get into the soil.
Features
An amazing price cultivator for under £200.
Powerful clean running overhead valve engine.
Decent tilling width.
Sharp and robust steel digging rotors.
Adjustable digging skid.
Stone guard.
Transport wheel.
Two years peace of mind warranty.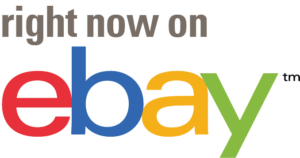 The Racing 139PTIL63-C Petrol Tiller is a budget-priced tiller made by the Racing company. Racing seems to be very good at making products at budget prices. This petrol tiller is no exception, being priced at under £200. I remember when I purchased my first Merry Tiller 35 years ago it costs me over £500! I have no idea what that would be in today's money if the machine was still available!
If you are maintaining a vegetable patch or allotment Racing 139PTIL63-C Petrol Tiller will make light work of preparing your vegetable patch, flower beds and more.
Engine
Racing makes their own engine for the Racing 139PTIL63-C Petrol Tiller. This is a 139 cc air-cooled four-stroke engine that develops high torque and high-capacity. The engine has a recoil start system for starting the engine. It has plenty of power to turn the six sharp tined rotors. These rotors have the ability to make a fine spring seedbed or even digging harder sunbaked ground.
When digging harder ground with this type of tiller you will need to make several passes. Don't try and force the machine, just let the tiller do the work, with each pass you can go a little deeper until you reach the required depth.
Lightweight And Manoeuvrable
Moving the Racing 139PTIL63-C Petrol Tiller around from site to site is easy with the front transport wheel. The machine weighs just 32.7 kg which means that the machine can be handled with ease.
The large widely spaced handle grips offer excellent control and manoeuvrability. The simple adjustable depth skid makes it easy to adapt to various soil types and conditions. If you want to dig deeper, simply lift your depth skid up or if you want to go shallow leave the depth skid down.
The handlebars are height adjustable which is always good on a rotavator. Depending on your height and how deep you are digging will depend on the handle position for comfort.
The protective guard acts to protect the operator from flying debris and helps to break up the soil. As a soil hits the guard it has the potential to smash the clods into smaller pieces.
With a 60 cm (2 foot) cultivating width, the Racing 139PTIL63-C Petrol Tiller quickly covers the ground.
To Conclude
There are all sorts of tiller and cultivators on the market, this Racing tiller is an excellent price. It is backed by a two-year warranty on parts and labour, so you have a two-year peace of mind warranty on your machine! I always tell people to spend as much as they can on a machine, if you want something that is going to last. We have a range of other cultivators and two-wheeled rotavators available.