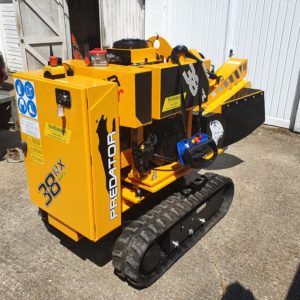 Here is my review of the Predator 38 RX EFI radio remote stump grinder.
I have been using Predator stump grinders for the past four years, prior to this I was using American Carlton stump grinders. One of the biggest reasons for changing to a Predator 38 stump grinder was the fact that the Predator has the ability to be able to fit through narrow gateways. This is a huge benefit for small English gardens!
My first Predator was a Predator 28 RX radio remote diesel machine which had its fair share of problems. I then went to using a petrol carburettor (Predator 38 RX) machine for a short period which worked absolutely fine, although quite heavy on fuel. I now have a Predator 38 RX EFI radio remote stump grinder which is so far going really well.
Trouble-Free Stump Grinding
At the time of creating the video I had about 200 hours on the clock, I now have about 270 hours which has been trouble-free. This is after approximately six months of use.
You Can See My Video Review Of The Predator 38 RX EFI Radio Remote Stump Grinder Below
Narrow Stump Grinder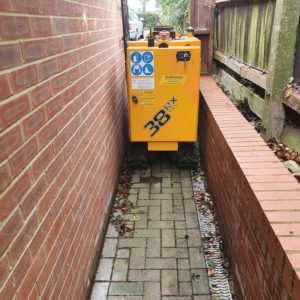 One of the best features about the Predator 38 RX EFI is the fact that it is as far as I know the narrowest machine on the market in its class. The Predator narrows down to just 26 inches (66 cm) which means it will fit through most garden gates. I believe the next machine up is about 3 inches wider in size, which is not a huge amount. However, I know that I am often up to my limits when it comes to getting through narrow gates, this is something that the Predator 38 EFI does well.
Just one thing regarding narrowing the tracks; bringing the tracks in is purely for getting in narrow gateways. Great care needs to be taken when manoeuvring machine as it is very unstable when the tracks are at the narrowest point. This is fine for going to gateways, just take care as any small divot's in the ground can quickly make the machine catch a gatepost or other obstacle.
As I mentioned at the start of the post, I used Carlton American stump grinders for many years, they are well-built machines, however, it's that width problem again! My Carlton 4012 stump grinder had dual wheels which could be removed for narrow access jobs, this helped, however, it was a fairly painful exercise and time-consuming. It is far easier to flick a switch on the radio remote and watch the tracks narrow up.
Kohler 38 EFI Engine
I never expected to be purchasing a petrol stump grinder, however, I have and I'm very pleased with the result.
To be fair, I would prefer to have a diesel engine stump grinder. But after having so many problems with the Lombardini engine on my first Predator. I decided to go with the petrol engine version. I was using a petrol carburettor engine model for a few months which worked absolutely fine, although it was quite heavy on fuel.
The Kohler EFI petrol engine is a great improvement on the carburettor model. Although they are almost the same engine the EFI makes a huge difference not only in the economy but also low down torque. The carburettor was a bit slow when you need more fuel, however, the EFI engine reacts almost instantly. Definitely a great improvement over the carburettor Kohler engine.
The Kohler engine also offers more power than the diesel version. The Kohler EFI engine develops 38 hp whereas the Lombardini diesel engine develops 28 hp. To be fair the actual performance of the Lombardini engine on my previous machine was absolutely fine. However, reliability was not! I do not hear many good things about Lombardini engines.
Multi-Tip Cutting Wheel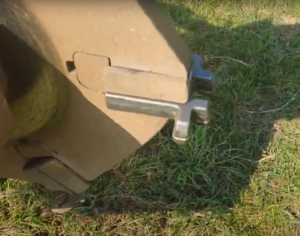 The Predator 38 EFI comes with a multi-tip cutting wheel complete with six teeth. Only two of the teeth actually carry out the cutting, the other four teeth are for clearance. Normally, I only replace the two cutting teeth regularly. For the other, for clearance teeth, I normally replace these as and when they are worn with used cutting teeth.
The performance of the Multi-Tip cutting head is very good and replacing the teeth is also very quick and easy. The only issues I have had with the Multi-Tip cutting head is the fact that the bolts that secure the teeth can sometimes shear off. I have written a post about my experience with the Multi-Tip cutting head, which you can see here.
After trying finger teeth and green teeth on previous machines, I do prefer the Multi-Tip cutting system. Finger teeth were continually breaking on a daily basis, it's not a five minute job replacing finger teeth!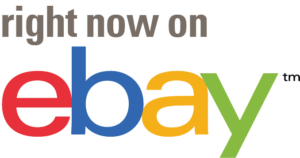 Would I Recommend The Predator 38 RX EFI?
Yes, I definitely would recommend the Predator 38 RX EFI. I would avoid the diesel models as my experience has not been good. The greatest plus point of the Predator stump grinder is being able to get into gardens with limited access. The grinding capacity is also excellent.
One thing I would like to see is a slightly better build quality. On the other hand, I guess the manufacturer is trying to keep the weight to a minimum. I believe this is one of the reasons I had so many problems as my diesel Predator stump grinder suffered from vibration issues.
Overall, if you're looking for a stump grinder with a good capacity for work, I would go for a Predator 38 RX EFI radio remote stump grinder.