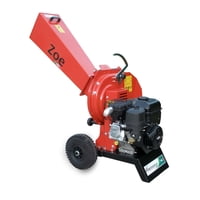 Today we are going to look at the slightly smaller Apache ZOE 50 Petrol Chipper/Shredder. This is more of a mid-range petrol chipper shredder that is currently on special offer for £1229. This is a saving of £70 on the normal price.
Yesterday we looked at the Lawnflite-Pro GTS1300L Petrol Chipper-Shredder, a powerful machine for the large homeowner and semiprofessional use. This petrol shredder is currently on special offer at £2799 which is a saving of £300.
So let's get back to the Apache ZOE 50 Petrol Chipper/Shredder. The petrol chipper shredder has a dual cutting system that can handle green waste and chip branches. Powered by Briggs & Stratton commercial grade overhead valve engine the Apache is designed to last.
Features
Powerful 6.5 hp commercial Briggs & Stratton engine.
Quickly turns green waste into a compostable mulch.
Dual cutting system for shredding and chipping.
Dual air filter for maximum engine protection.
Electronic ignition system for easy starting.
Manufactured with heavy-gauge steel.
Large hopper for easy loading.
Solid rubber tyres for maximum manoeuvrability.
Manufacturers one year warranty.
Commercial Petrol Engine
The Apache ZOE 50 Petrol Chipper/Shredder is driven by a commercial-grade Briggs & Stratton Intek overhead valve engine. The industrial 208 cc engine develops 6.5 hp which with its overhead valve technology and enhanced performance develops economy and fewer emissions.
With a cast iron liner and splash type lubrication system, the commercial engine requires minimum maintenance for trouble-free running. The electronic ignition system makes starting the engine is very easy indeed.
The dual-element air filter helps to keep dust and dirt out of the engine. Please make sure that you do clean your air filter on a regular basis. Failure to do this results in poor performance and potential long-term engine damage. The paper filter is exceptionally easy to clean; a few minutes spent regularly can increase the engine life dramatically.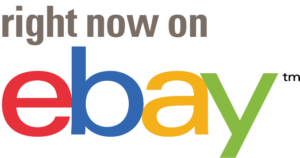 Heavy Duty Chipper Shredder
This heavy-duty Apache chipper shredder features a twin cutting system with 10 flywheel mounted flail type blades which turns green waste into a fine compostable mulch. The advantage of shredding your green waste enables the material to ideally be composted much quicker. I like to put back everything that I take out of the garden. So in other words, weeds, grass clippings, leaves, hedge clippings etc can all be shredded and then quickly be turned into valuable garden compost. Obviously, grass clippings leaves etc can be composted without shredding, however, the shredding helps the material to compost much quicker.
For chipping there are two hardened steel blades that can take up to 50 mm branches and woody material; quickly turning branches into valuable woodchip.
Transport Wheels
One of the advantages of a petrol chipper shredder is the fact that the machine can be taken anywhere in the garden. The Apache chipper shredder comes with 24 cm solid rubber tyres for ease of movement. I always find it much quicker to take the machine to the job rather than the material to the job. In this way, you are moving bulky material around much less.
More Features
The Apache chipper shredder is constructed from a quality heavy-gauge steel for long life. This enables the machine to stand up to hard use and to be used year after year in the garden.
One of the best features of this chipper shredder is the fact that it has a large chute opening. This makes it much easier to load bushy material without having to cut the material down too much.
There is a grate type mechanism that enables you to control the coarseness of your woodchip and also protects the machine.
To Conclude
The Apache ZOE 50 Petrol Chipper/Shredder is not our largest power machine, however, it does come with a commercial engine and is built from heavy grade steel. So in other words, it is built to last. It's definitely worth taking a look at if you're looking for something that is long-lasting.
The machine comes with a one-year manufacturers warranty.
Specification
| | |
| --- | --- |
| Engine Make | Briggs and Stratton |
| Engine Model | Intek I/C OHV |
| Engine Capacity | TBC |
| Engine Power | 6.5hp / 4.8kW |
| Cutting System | Twin Cutting-System – 10 Flail Blades / 2 Chipper Blades |
| Chipping Capacity | 50mm |
| Collector | No |
| Transport Wheels | Yes – with 24cm Solid Rubber Tyres |
| Warranty | 1 Year |