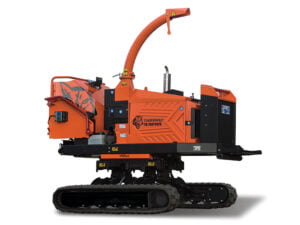 Today we are looking at the Timberwolf 280TVGTR Chipper, this is Timberwolf's largest tracked machines and offers the most features. Yesterday we were looking at the Timberwolf TW 230DHB Chipper, which is a smaller towable chipper.
With so many different machines on the market sometimes it's difficult to make the right decision. I know tree surgeons who use tracked machines and towable machines, both types of chipper have their advantages.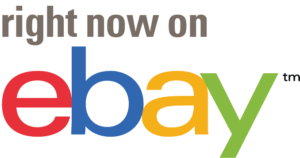 I like the idea of having a chipper that can be taken right to the job, in other words, a tracked machine can literally go to where you're working, providing access is adequate. Tracked chippers and wheeled chippers both have their own benefits, the majority of tree surgeons that I know use wheeled chippers.
I think for most tree surgeons the issue is a greater purchase cost and having to purchase a trailer for your tracked chipper. However, the tree surgeons that I know who own a tracked chipper really like the versatility of these machines.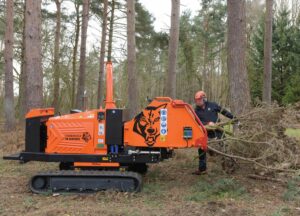 Timberwolf 280TVGTR Chipper
So, let's take a look at the Timberwolf 280TVGTR Chipper. This wood chipper is powered by a Kubota 45 hp turbodiesel engine, with twin hydraulic feed and a variable tracking system.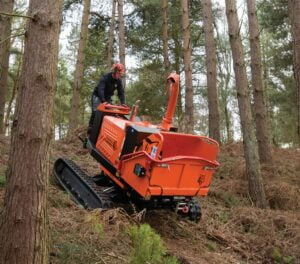 Features
Variable unique tracking system.
Quick access double-sided blades.
Massive 6.5 tonnes per hour capacity.
280 mm x 210 mm feed opening.
Hydraulic force input rollers.
Excellent access to rotor housing.
Average chip size of 19.5 mm.
Adjustable discharge chute.
Ride on operator platform.
Optional winch.
Five-year optional warranty.
One of the greatest advantages of the Timberwolf 280TVGTR Chipper is that it is almost a go anywhere chipper. With the ability to move the tracks in and out for narrow access jobs, which is a great feature. Working on a bank situation becomes very straightforward with this chipper, having the ability to raise the machine off the ground and to adjust the angle in which it sits. It really does make light work of awkward ground situations.
The Timberwolf 280TVGTR Chipper is frequently spotted being used on railway banks where the terrain can be awkward. Having the all-round adjustable tracks makes this wood chipper extremely versatile.
If you're looking for great performance and outstanding efficiency the Timberwolf Chipper would be a good choice of woodchipper. The variable tracking system features heavy-duty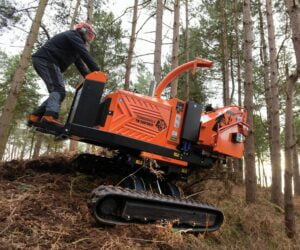 twin arms that support each track. With the independent control over tracked width, ground clearance and tilt angle, making difficult jobs less awkward. The Timberwolf chipper can navigate uneven ground with ease and can work on sloping ground up to 30°.
Feed Funnel
With the extra-wide feed funnel, chipping large branches becomes very easy. The large 280 x 210 mm in feed aperture can process up to 6.5 tonnes per hour. The Timberwolf 280TVGTR Chipper will take up to 210 mm diameter pieces of timber.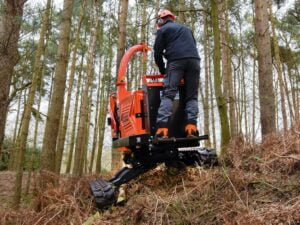 Ride-On Platform
The Timberwolf wood chipper has a platform for the operator to stand well moving the machine around the site. It also has two speeds to move around areas quickly and efficiently.
Large Capacity
With a 6.5 tonne capacity, the Timberwolf quickly makes light work of wood chipping. I'm not quite sure how many people it was required to keep this work rate up, probably several people, I would guess!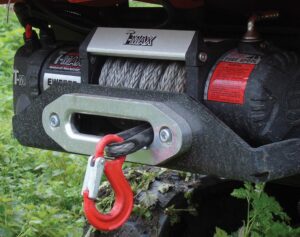 Optional Winch
I think we all know how useful a winch can be, especially in tree surgery. The Timberwolf chipper offers an optional winch which I'm sure could be a useful feature.
To Conclude
To be fair, most tree surgeons that I know in this area of East Anglia use Timberwolf chippers. They are by far the most popular choice of woodchipper. I guess with an optional five-year warranty and good dealer backup has helped to make Timberwolf Britain's top-selling wood chipper.
Specification
Engine

45hp Kubota 4-cylinder turbo engine

Fuel

Diesel

Tank Capacity

36 litres (7.9 gallons)

Weight

2089Kg (2152Kg with optional winch)

Length

2880mm (tray up), 3665mm (tray down)

Width

1480mm (2010mm with extended tracks)

Height

2455mm (2850mm fully extended)

Max diameter infeed

210mm

Throughput

Up to 6.5 tonnes per hour

Feed Method

Twin hydraulic rollers c/w Auto Feed Control

Blades

2 x 158mm double-sided, fully hardened