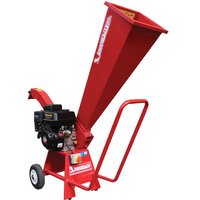 Today we are looking at the Lawnflite Pro-GTS600L Petrol Chipper-Shredder, this is aimed for the keen gardener and domestic pro gardener. This petrol chipper is currently on special offer and selling for £899.
The Lawnflite Pro-GTS600L Petrol Chipper-Shredder is an affordable way to dispose of garden debris with ease from the well-known brand Lawnflite, sometimes known as MTD Lawnflite.
Lawnflite Pro-GTS600L Petrol Chipper-Shredder – Engine
This garden Chipper is powered by a high-performance petrol Loncin G160 engine. This 163cc overhead valve four-stroke petrol engine produces a powerful 5.5 hp, it's a low emission engine and exceptionally economical to run.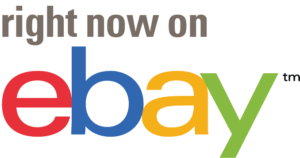 There is a low oil alarm system that will cut out the engine should it run low on oil. I always recommend checking the oil on an engine before you start using it, especially if it hasn't been running for some time. It is also a very good practice to keep the oil clean and change on a regular basis. If the manufacturer recommends changing the oil at 100 hours, I normally cut this in half and change the oil at 50 hours. I always think it's much cheaper to change the oil wear engine parts!
As always refer to the engine manual to check the service schedule.
Loncin Engines
Loncin engines were originally established in 1993 as a motorcycle manufacturer. In 2005 they became a collaborator partner of BMW. The company now has a portfolio of high quality, reliable products, including generators, engines, water pumps, motorcycles and more.
The Loncin engine has a cast-iron cylinder sleeve and a dual-stage air filter, both these features help to prolong the life of the engine.
Just a word of warning with the air filters, make sure you clean the air filters regularly, especially if you are using your chipper in dusty conditions. It's far better to spend time looking after your chipper on a regular basis rather than having problems later on in life, due to poor maintenance.
Drum Mounted Blades
With the drum mounted Blades, the Lawnflite Pro-GTS600L Petrol Chipper-Shredder will quickly mince up branches up to 50 mm in diameter. The great thing is that you can use the chippings on your garden as a mulch or even compost them to use at a later date.
Safety First
The petrol chipper has the capability to draw the wood into the feed which makes it fairly effortless to use. There is an emergency safety stop button that can be used, just in case of emergency and for peace of mind.
Easily Transportable
The chipper is highly manoeuvrable as it comes with transport wheels and a transport handle to move around the garden and out of storage.
A powerful petrol chipper for semi-pro garden use.
Trustworthy, premium grade, efficient Loncin engine.
Oil alarm protection for peace of mind.
Automatic feed for ease of use.
Dual drum blades for branches up to 50 mm.
Cast-iron engine liner.
Twin stage air filter for maximum engine protection.
Safety auto stop system.
Easily transportable.
Use anywhere in the garden, no electric needed!
Powerful chipper for private users.
Specification
Branches with a diameter up to 5 cm (2″) are easily pulled in and chipped. The GTS600 comes with PRO blades that last twice as long as regular blades.
The machine has several safety features including restart protection for the user and overload and overheat protection for the motor.
GTM Professional
Diameter of Branches
5cm / 2″
Input Height
122cm / 48″
Input Dimensions
29 x 25 cm / 11.4 x 9.8″
Output Height
70 cm / 27.6″
Output Direction
Rear
Deflector
80 degrees adjustable
Safety Items
Emergency Switch
Wheel Diameter
21 cm / 8.3″
Wheels
Plain Bearings
Transmission
Direct Transmission
Blades
PRO Blades
Dimensions (L x W x H)
137 x 50 x 140 cm / 54 x 19.7 x 55.1″
Weight (Depends on Engine)
50-52 kg / 110 – 115 lbs
Engine Options
GTS600G / GTS600M
Type
GTE160 / Mitsubishi GT600
RRP inc VAT
£999 / £1499
Displacement
163cc / 181cc
Max. Power hp /kW
5/3.6 / 4.5/3.3