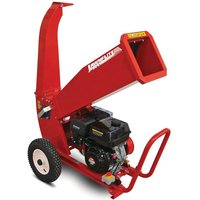 Today we are looking at the Lawnflite Pro GTS900L Petrol Chipper-Shredder, this is a great model for the keen gardener with great capabilities! This Lawnflite petrol chipper shredder sells for £2099 and presently is discounted by £200.
Yesterday we looked at the slightly smaller Lawnflite Pro GTS600L Petrol Chipper-Shredder, today we are looking at a petrol Chipper with more capabilities all around.
A friend of mine recently purchased a petrol Chipper/shredder combination and he was saying how useful it was for the garden. He used to remove trailer loads of garden rubbish from this garden that was costly and time-consuming. But now with the help of a petrol Chipper, he is able to chip and shred all his garden pruning's and turn them into valuable garden compost or mulch.
Personally, I prefer to compost the chippings for a year or so and then use the compost for mulch in the wintertime. I have noticed huge improvements from composting on a regular basis, especially in heavy clay soils, the results really are amazing. I can now turn the soil in the middle of winter whereas just a few years ago before I had composted the area, this wasn't possible.
Lawnflite Pro GTS900L Petrol Chipper-Shredder
Now getting back to the Lawnflite Pro GTS900L Petrol Chipper-Shredder. As you can see from the above having a petrol Chipper-shredder can bring huge benefits to your garden.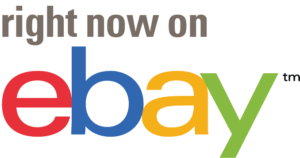 Petrol Engine
The Lawnflite Pro GTS900L Petrol Chipper-Shredder is powered by a Loncin G270 which develops 9 hp. The engine is a 270 cc model that makes the most of overhead valve technology, which in turn brings low vibration levels, fuel economy and a significant cut in noise levels.
A dual-stage air filter and cast-iron cylinder liner combine to give the engine long life and maximise reliability and durability. It is of utmost importance that the air cleaner is cleaned on a regular basis. Failure to do this can result in more efficiency and dramatically shorten engine life.
The engine comes with an oil protection system which will turn the engine off should it run low on oil. I always like to check the oil on a daily basis just to make sure that all is well. However, this is definitely a peace of mind feature!
I always advise people to make sure they keep the oil clean in an engine, in other words, change the oil on a regular basis. It's far simpler and cheaper to carry out basic maintenance which will prolong the life of your engine. Always refer to the manufacturers manual for the service schedule.
Loncin started making engines and motorcycles in 1993 and have quickly moved into making small engines for generators, water pumps and more. Today you can find many Loncin engines that power small equipment.
Performance
With a powerful 9 hp engine, the Lawnflite Pro GTS900L Petrol Chipper-Shredder is able to handle branches up to 80 mm in diameter. With the efficient drum and blade chipping system, the Chipper can quickly dispose of branches and prunings.
The emergency stop system brings a user peace of mind when it comes to user safety. There is a large stop switch which will turn everything off instantly should the need arise. The automatic feed system keeps branches moving quickly, in other words, the chipper will pull the branch into the blades automatically. This is a very time-saving feature.
The large rubber tyres and transport handle enable the machine to be moved around the garden and moved from site to site efficiently.
Features
A powerful 9 hp petrol Chipper for domestic use and semi-pro use in the garden.
Modern efficient overhead valve engine.
Low oil alarm to protect the engine.
Cast-iron cylinder and two-stage air filter for ultimate protection.
Dual drum blade system for maximum efficiency.
80 mm branch capacity.
Automatic feed.
Safety auto stop system.
Transport handle and wheels for easy movement.
No electric cables required can be used anywhere!
Specification
Extra-wide input area for efficient processing.
The GTS900 wood chipper is a powerful machine for professional use in the field of tree maintenance, ground care and forestry. With an extra-wide input area – 40 x 28cm (16 x 11″) making it suitable for fast and efficient processing of branches up to 8cm (3″).
The machine is equipped with a safety button that immediately stops the motor.
GTM Professional
Diameter of Branches
8 cm / 3.1″
Input Height
101 cm / 39.8″
Input Dimensions
40 x 28 cm / 15.7 x 11.0″
Output Height
138 cm / 54.3″
Output Direction
Side
Deflector
80 degree adjustable
Safety Items
Emergency Switch
Wheel Diameter
39 cm / 15.4″
Wheels
Ball Bearings
Transmission
Double V Belts
Blades
PRO Blades
Dimensions (L x W x H)
150 x 67 x 145 cm / 59.1 x 26.4 x 57.1″
Weight (Depends on Engine)
140-151 kg / 309 – 333 lbs
Engine Options
GTS900G / GTS900M
Type
GTE270 / Mitsubishi GB30G
RRP inc VAT
£2,349 / £2,699
Displacement
270 cc / 296 cc
Max. Power hp /kW
8/6 / 7.5/5.5