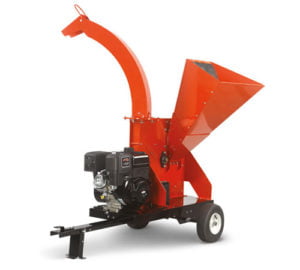 Today we are looking at the DR 21.0 Electric Start Wood Chipper, this is the most powerful Chipper produced by DR. Over the past few days we have looked at at a 6 hp Lawnflite Chipper/shredder and the larger 9 hp Lawnflite chipper/shredder.
The DR 21.0 Electric Start Wood Chipper is powered by an electric start Briggs & Stratton 420 cc overhead valve petrol engine. The Chipper is capable of chipping branches up to 5.75 inches (14.6 cm) which is more than enough for the average garden. Anything larger than this would normally be logged up for firewood.
The large heavy-duty flywheel combined with the pro chipper knife spin at 144 mph for an amazing efficient wood chipping performance. The DR would chipper is designed for continuous chipping. The self-feeding action simply allows you to drop the wood into the hopper without needing to push the wood through. The large hopper enables branches to be pushed through with minimal trimming to the side branches. Therefore, speeding up your work rate.
Self Feeding Action
The large vertically oriented hopper enables branches to be placed in the hopper and gravity fed to the Chipper. There's no waiting for the branch to go through, you just go onto the next branch! With a powerful air flow, the wood chips are blown out through the large chute.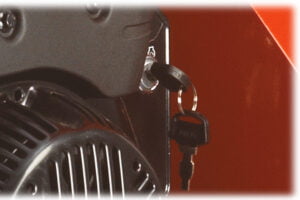 Electric Start Briggs & Stratton Engine
There is no need to use the pull start on your DR 21.0 Electric Start Wood Chipper, it is equipped with electric start. However, in case of emergency, the engine is equipped with a recoil start. I always think it's a good idea to have a backup to start an engine, just in case of battery failure.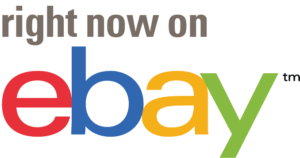 Durable Briggs & Stratton Engine
Over the years I have owned many machines with Briggs & Stratton engines. These engines have given me minimal problems over the years and have also proved to be very efficient. One of the great things is that Briggs & Stratton parts are readily available at sensible prices. This 420 cc overhead valve engine features an easy start engine. It also has a debris management system that protects the engine from whatever you kick up from chipping and shredding.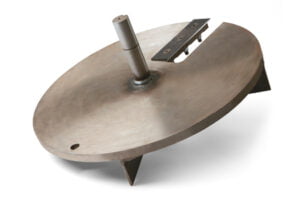 Heavy-Duty Flywheel
A flywheel is something that helps to give your chipper plenty of power. The flywheel has a chipper knife mounted on the 20 inch diameter flywheel which is over half an inch thick and weighs 28 kg. The flywheel spins that 144 miles an hour and makes some equivalent of 40 cuts or bites per second.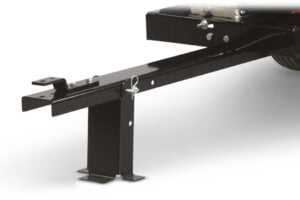 Complete With A Pin Hitch
A pin hitch comes with the DR 21.0 Electric Start Wood Chipper so it makes your would chipper highly manoeuvrable. The wood chipper can be towed around by an ATV or lawn tractor or something similar.
Oversized Chipping Hopper
The large Chipping Hopper enables large amounts of branches to be placed into the hopper with very little trimming of side branches. Large diameter pieces of wood can be placed in the Chipper that will quickly become woodchip. Minimal time is spent on pruning your materials to go through the wood chipper.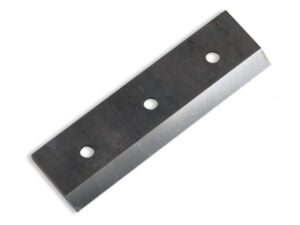 Chipper knife
All the chipping knives on DR chippers are made of a high carbon high chromium forged alloy steel, which helps to hold the edge better than a traditional steel blade. As with any cutting machine, it is of utmost importance to keep your cutting blades sharp. The best way to keep your chipper blades sharp is when taking care of what you put through your chipper. Make sure that your wood is clean and not covered in mud as stones can stick to the mud and quickly blunt your blades.
To conclude
If you're looking for a powerful Chipper then the DR chipper is your answer. With a powerful petrol engine and the self-feed hopper makes chipping straightforward and easy. However, if you have lots of chipping to carry out, it may be worth looking at a roller fed chipper. We will be looking at some of these chippers in the coming days. The DR chipper comes with a two-year warranty for peace of mind.
Specification
| | |
| --- | --- |
| Chipping Capacity | 5.75″ (14.6cm) Diameter |
| Chipper Hopper Opening | 19″ x 30.5″ (48 x 77cm) |
| Flywheel | 20″ (50cm) 28.3kg |
| Engine Type | Briggs & Stratton OHV |
| Engine Start | Manual |
| Cylinder Displacement | 420cc |
| Ft Lbs Torque | 21.0 |
| Cylinder | One |
| Air Filter | Dual Element |
| Lubrication | Splash |
| Fuel Capacity | 6.4 Litre |
| Dimensions (L x W x H) | 86″ x 32.5″ x 58.25″ (218cm x 82cm x 148cm) |
| Weight | 147.4 kg |
| Warranty | 2 Year Residential Warranty |