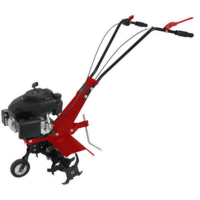 Today we are looking at the compact Racing 139PTIL63-C Petrol Tiller 36cm. As far as garden tillers go, the Racing cultivator is quite small for tiller standards. It's not quite a micro tiller, but maybe in between the two types of tine driven garden tiller.
The compact Racing 139PTIL63-C Petrol Tiller 36cm is available at a very attractive price of £279.95. At the time of writing, this is a £120 saving on the retail price and includes VAT. It also comes with a two-year peace of mind warranty.
Recently we looked at the very popular Oleo-Mac MH175RK Garden Tiller which has excellent reviews. This is a larger machine, but still offers excellent value for money at £395 including VAT. At the time of writing this is a £204 saving and definitely worth a look due to the numerous reviews and value for money.
It never fails to amaze me how much having the right tools for the garden can free up so much time and make life so much easier. The Racing 139PTIL63-C Petrol Tiller 36cm is one of those tools that helps to do free up time and save loads of back-breaking work. With some excellent reviews, this tiller is definitely worth taking a look at.
Racing is one of those companies that appears to be able to produce budgets garden machinery at good prices and their products receive good feedback. The Racing garden tiller is powered by a fuel efficient overhead valve engine and offers compactness and agility where larger tillers cannot go.
Features
A budget garden tiller with great reviews.
Efficient four-stroke overhead valve petrol engine.
A smallish tiller that goes where other tillers can't go.
Sharp steel rotors for cultivating.
Adjustable skid for accurate working depth.
Stone guard.
Transport wheel.
32.7 kg enables the machine to be lifted into a car boot.
Two years warranty.
The Racing 139PTIL63-C Petrol Tiller 36cm
Garden tillers come in all shapes and sizes, they will often be referred to as, cultivators, rotavators, tillers, micro tillers and more.
If you're looking to free up time and save some energy, a garden tiller is definitely a tool that can help take the pressure off in the garden. There are different types of garden tillers ranging from my preferred type which is the wheel driven machines. These machines have powered wheels that normally offer a selection of speeds with a separate drive to the digging rotors. These tillers are more expensive, but offer more versatility and are easier to use.
The second type of tiller and most popular are the rotor driven type which we are looking at today. These offer an easy way and a relatively cheap way of taking the hard work out of digging and creating those spring seedbeds.
The third type of tillers are the micro type, although these tillers are very small, however, they can still be extremely useful in the garden. I find a micro tiller is great for hoeing between vegetable rows and for tidying flower and shrub beds. Being small they can quickly weave between plants and shrubs making your traditional garden hoe almost redundant! Although these cultivators are small, they still have surprisingly excellent capabilities.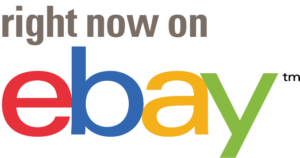 Four Stroke Petrol Engine
The Racing 139PTIL63-C Petrol Tiller 36cm is powered by a four-stroke overhead valve 139cc petrol engine. This air-cooled engine has plenty of power to power the 36 cm digging rotors. The four stroke engine gives excellent economy and efficiency.
Digging Rotors
With a 36 cm digging width the Racing garden tiller is certainly one of the more compact machines on the market. Even with a 36 cm digging width, it's surprising how quickly the machine can cover the ground. The sharp steel rotors quickly dig into the ground making light work of those hard digging tasks. The machine is also great for making spring seedbeds and hoeing.
The adjustable digging skid helps to determine the right depth depending on the task ahead. If you pull the skid right up, the machine will go deep; if you put the skid down, the machine will not dig deeply, which is ideal for spring seedbeds.
A Compact Garden Tiller
Due to the 36 cm digging width which is relatively small for a garden tiller. The tiller is able to go where other garden tillers cannot go. One of the most useful features are to be able to hoe between rows of vegetables and to hoe flowerbeds and shrub borders. There are micro tillers available, however, with the tiller of this size you must have the best of both worlds.
This compact garden tiller weighs just 32.7 kg so it can literally be picked up and moved from site to site. Or even put in the back of a car boot, very easily indeed.
To Conclude
The Racing 139PTIL63-C Petrol Tiller 36cm is a budget garden tiller with excellent reviews. Being a relatively small garden tiller, the machine has the advantages of making it more universal and being able to reach smaller places. If you're on a limited budget, this garden tiller is definitely worth a look. Going by the reviews, customers are very satisfied with this machine, it can certainly make life much easier in the garden.
Racing obviously trusts their machine as it comes with a two-year warranty for labour and parts.
Specification