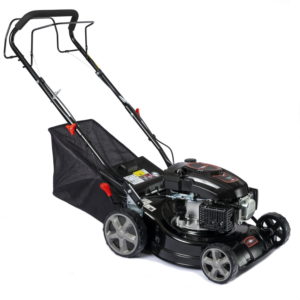 Today we are looking at our cheapest self-propelled mower the Racing 4000T-A Self-Propelled Petrol Lawnmower. Recently we looked at the Mountfield 1530M Lawn Tractor another budget machine that offers excellent value.
Racing is a French brand that seems to be very good at producing lawnmowers at budget prices. The Racing 4000T-A Self-Propelled Petrol Lawnmower is no exception to this. Selling at just £149.95 it offers excellent value for money and at the time of writing this lawnmower is reduced by £79.05.
As many of you know I much prefer to use a petrol machine rather than an electric mower. I have always found the trailing electric cable to be rather a hindrance, to me, a machine has to have an internal combustion engine. I appreciate that sometimes a petrol machine is out of the question for some people. However, these Racing four-wheeled lawnmowers potentially may be more affordable than you first thought.
Features
This really is a remarkable price for a powered driven lawnmower.
Efficient overhead-valve four-stroke engine.
Self-propelled drive for effortless mowing.
Multiple cutting heights.
Sturdy steel cutting deck.
Compact machine ideal for smaller lawns.
Fold-down space-saving handles.
Two-year warranty.
Pre-order for delivery in March 2020.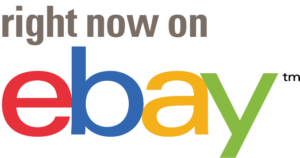 When I first saw the price of the Racing 4000T-A Self-Propelled Petrol Lawnmower I guessed that it was a push machine. However, it is a powered machine that drives through the rear wheels. There are a few machines that drive through the front wheels, these machines are to be avoided. I have no idea why some machines are designed with front-wheel drive. The problem comes when you are turning the machine and you lift the machine up and you immediately lose your drive. Thankfully on this Racing Lawnmower, despite the cost, they have created a rear-wheel-drive machine.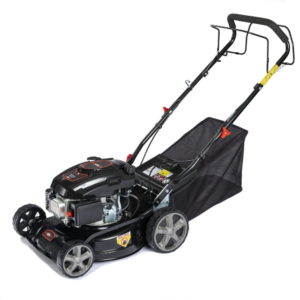 Cutting Deck
The Racing four-wheeled lawnmower has a quality steel cutting deck for strength and longevity. Cutting height is simply adjusted by one lever that adjusts the heights from 25 to 70 mm simultaneously on all four wheels. The cutting width is 40.2 cm which equals 15.8 inches. This is small enough and yet large enough to cope with small to medium lawns, depending on how much you want to exercise!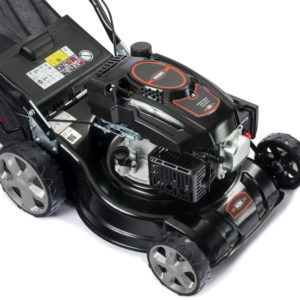 Engine
Racing produces their own engines generally for all their machines. This lawnmower is powered by a 99cc overhead valve engine which develops 2.4 hp. Now it's not the largest of engines, however, if you're cutting your grass on a regular basis, the engine should have more than enough power to cope. Remember this is a budget mower so you can't expect everything! The fuel tank has a 1.2 L capacity which in most circumstances would be more than enough to cut your lawn without refilling. The lawnmower is fitted with a lightweight collection box, no need to rake up, the grass was simply blown into the collection box.
Warranty
To me, the warranty is always very important as I don't like to have unexpected expensive repair bills. The Racing 4000T-A Self-Propelled Petrol Lawnmower comes with a two-year warranty for labour and parts.
To Conclude
Lawnmowers vary in price hugely and there are so many models on the market, sometimes it is difficult to know where to start. The French brand Racing is relatively new to the UK, however, they seem to be making quite a name for themselves in a very short space of time.
I appreciate that not everyone's budget can run to a petrol machine. However, with the price of the Racing Self-Propelled Petrol Lawnmower a petrol mower has just become affordable! As I always say, go for the best mower or machine that you can afford.
Specification
| | |
| --- | --- |
| Engine Make | Racing |
| Engine Capacity | 99cc |
| Engine Power | 2.4hp/ 1.8kW |
| Engine Starting System | Recoil |
| Engine Fuel Tank Capacity | 1.2 Litres |
| Drive | Self Propelled |
| Cutting Width | 40.2cm |
| Cutting Heights | 25-70mm |
| Height Adjustment | Single Lever |
| Grass Collector | 45 Litres |
| Mulching | No |
| Side-Discharge | No |
| Cutting Deck | Steel |
| Handles | Foldable |
| Wheels | Front 150mm / Rear 200mm |
| Safety Features | Operator Presence Control |
| Lawn Size | Up to 400m2 |
| Weight | 21kg |
| Warranty | 2 Year |