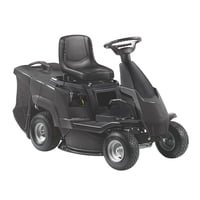 Today we are looking at the compact Mountfield T-827M Compact Lawn Rider (Black Edition) manual lawnmower. This is a budget and highly compact machine that is ideal for the smaller garden with around 2000 m² of lawn. This compact ride on mower offers excellent value at £1149. At the time of writing this machine offers a saving of £250.
A couple of months ago we looked at the Mountfield 827H Compact Lawn Rider. The latter would be my preferred model due to the hydrostatic drive transmission, we will talk about this subject further down the page.
Ride-on lawnmowers can be cumbersome in small areas and not be particularly manoeuvrable. However, the highly compact Mountfield T-827M Compact Lawn Rider (Black Edition) overcomes this problem with its 66 cm width of cut. This compact lawnmower will go through most gateways with space to spare.
Features
One of the smallest and compact ride-on mowers available.
Great for small gardens.
Ideal for areas up to 2000 m².
Economical Mountfield engine.
Five-speed transmission.
Large 150 L grass collector.
The grass collector can be emptied from the operator's seat.
Six cutting heights.
Optional mulch plug.
Two-year warranty.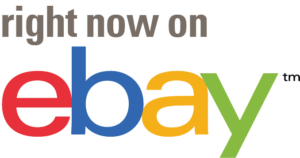 I think one of the biggest issues of owning a ride-on mower can be the lack of manoeuvrability in a small garden. Thankfully, the Mountfield T-827M Compact Lawn Rider (Black Edition) with its compact design and 66 cm (26 inch) cutting width makes it one of the most manoeuvrable and compact machines on the market. I know of many situations where sometimes it can be more practical to have a decent roller walk behind mower. As too many obstacles can make a ride on mower inefficient. It's always good to weigh up the pros and cons of any machine, whether it be a walk-behind mower or ride on.
Engine
The Mountfield T-827M Compact Lawn Rider (Black Edition) it is powered by a Mountfield 5750 engine which develops 3.6 kW (approximately 5 hp). The Mountfield engine is an economical petrol engine with overhead valve technology. Mountfield has fitted this machine with electric key start so there is no need to leave the operator's seat!
Gearbox Drive
With a five-speed gearbox, (four forward speeds and one reverse) the Mountfield ride on is a gear for every condition. If you're cutting your lawn regularly you should be able to use a higher gear. However, if your lawn has been left a few weeks you have the option of the low gears to cope with the longer grass conditions.
A gearbox Drive is a traditional way to power a ride-on mower. However, times have changed, and many machines now offer hydrostatic drive on their machines.
I always recommend a hydrostatic drive over a traditional clutch and gearbox. Hydrostatic drives are so much more efficient and user-friendly.
A hydrostatic drive offers variable speed in forward and reverse instantly, through a foot pedal or lever. Normally, with hydrostatic drive, you would have a hydraulic oil pump attached your engine and a hydraulic motor powering the rear wheels of your ride-on mower.
If you would like to make your machine more user-friendly and manoeuvrable it's worth looking at the Mountfield 827H Compact Lawn Rider. Although there is an added cost, to me it is worth every penny over a traditional gearbox machine.
Grass Collection
One of the great features of this compact machine is the fact that you can empty the grass collector from the operator's seat. There are too many machines that have a series of collection bags which means the operator must dismount from the machine. I would avoid these machines at all costs. It is so much more efficient to drive up to your compost heap, pull a lever to empty your collector and then start mowing again! There's no point in having a ride on mower where you must leave the seat, it defeats the object!
Cutting Height
The Mountfield T-827M Compact Lawn Rider (Black Edition) has a six-stage cutting height which can be adjusted from 30 to 80 mm in height. It is always a good idea to have a high cutting height option on your machine in case your lawn becomes long. In this respect, the lawn can be brought under control in stages.
To Conclude
As mentioned earlier my post, ride-on mowers can be slightly cumbersome in confined spaces. The Mountfield T-827M Compact Lawn Rider (Black Edition) offers good manoeuvrability in small areas. However, I would seriously look at the Mountfield 827H Compact Lawn Rider with hydrostatic drive. A hydrostatic machine is so much easier to use, no gear changing or clutch. Just instant forward and reverse, almost like driving an automatic car. I appreciate there is an extra cost, but to me, the extra cost is worth every penny.
Specification
| | |
| --- | --- |
| Engine Make | Mountfield |
| Engine Model | Series 5750 OHV |
| Engine Type | Petrol 4-stroke |
| Engine Capacity | 224cc |
| Engine Power | 3.6kw @ 2450rpm |
| Engine Cylinders | Single |
| Engine Starting System | Electric Start |
| Engine Fuel Tank Capacity | 3.8 Litres |
| Transmission | Manual – 4 Forward / 1 Reverse |
| Drive | Rear Wheel |
| Speed | 6.2km/hr (Max) |
| Turning Circle | 155cm |
| Cutting Width | 66cm |
| Cutting Heights | 30-80mm |
| Height Adjustment | 6 Positions |
| Blade Engagement (PTO) | Manual |
| Blades | Single |
| Grass Collector | 150 Litres |
| Empty Grassbag from Seat | Yes |
| Mulching | Optional – 99900135/0 |
| Side-Discharge | No |
| Headlights | No |
| Seat | Adjustable, Sprung |
| Wheels – Front | 330mm |
| Wheels – Rear | 381mm |
| Dimensions (HxWxL) | 105cm x 73cm x 170cm |
| Weight | 129kg |
| Lawn Size | Up to 2000m2 |
| Warranty | 2 Years |