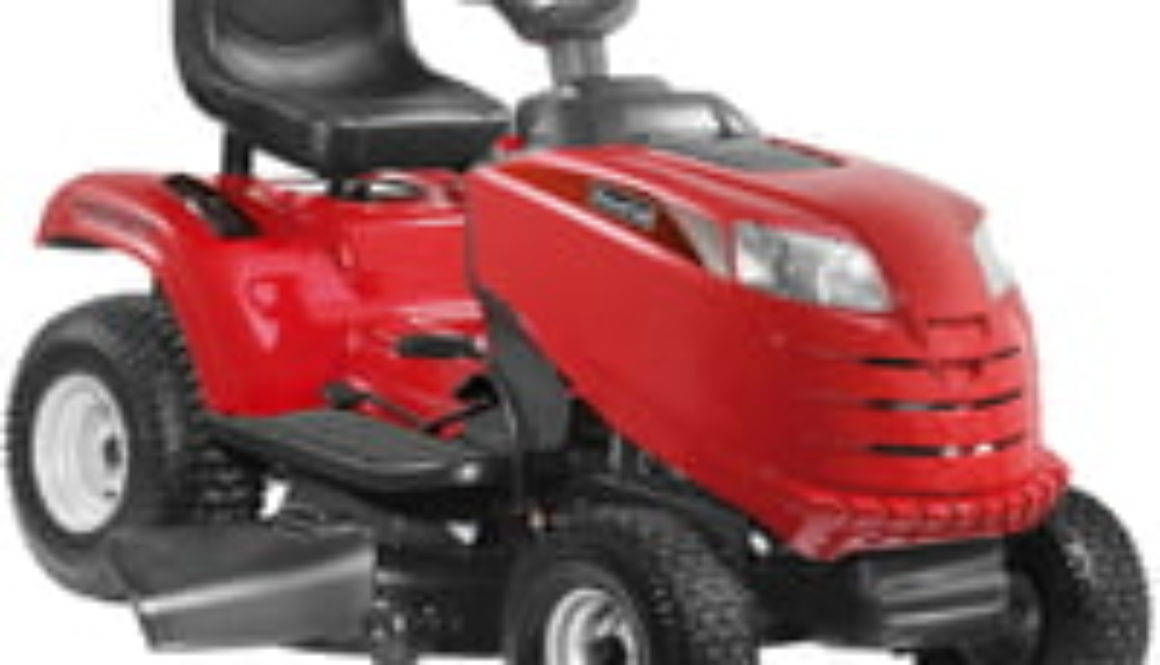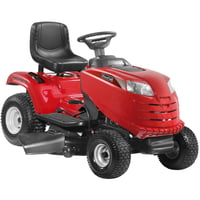 Today we are looking at the Mountfield 1538H-SD Lawn Tractor, a ride on mower that is ideal for cutting lawns up to 8000 m². The Mountfield 1538H-SD Lawn Tractor is currently on special offer at £1799, this is a saving of £250.
Recently we looked at the Mountfield 1538M-SD Lawn Tractor which again is on special offer at £1449 and again offering a saving of £250. My only criticism of this machine was the fact that it had the old-fashioned and out of date gearbox transmission. The Mountfield 1538H-SD Lawn Tractor is slightly more expensive but has a much more efficient hydrostatic drive. I would not buy a ride on mower today with a gearbox, I would definitely go for a hydrostatic drive mower, despite the extra cost. I'll explain more about hydrostatic drives further down this post.
The Mountfield 1538H-SD Lawn Tractor is designed to be a mulching and side discharge mower. There is no collector on this machine, it's ideal for cutting paddocks, orchards and areas where grass collection is not required. It is powered by a dependable Mountfield engine. For peace of mind, the lawn tractor comes with a five-year manufacturer's warranty.
Features
No grass to collect, mulch or side discharge.
3 foot (98 cm) mulching deck.
Electronic cutter deck engagement.
Hydrostatic transmission giving instant forward and reverse variable speeds.
Seven position cutting height.
Powerful 11.2 hp petrol engine.
Electric start.
Twin headlights.
Five-year peace of mind warranty.
The Mountfield 1538H-SD Lawn Tractor
Mountfield has been making grass cutting machinery for over 50 years. They are a brand that many home users know very well. I know of people still using their roller rotary lawnmower from the 70s. To me, this suggests something good about Mountfield mowers!
The hydrostatic drive Mountfield 1538H-SD Lawn Tractor is a great machine for areas where you do not require grass collection. As I mentioned, the Mountfield lawn tractor does not collect the grass clippings it only mulches or can be used as a side discharge machine. The machine comes with a tow bar which is great for towing a trailer or collector if required. Other towable equipment can also be used behind the Mountfield tractor.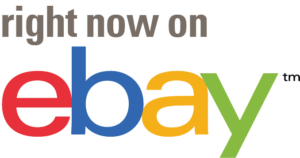 Powerful Four Stroke Engine
With a powerful four-stroke 452 cc engine developing 11.2 hp, the Mountfield lawn tractor has plenty of power. The engine comes with electric starting for ease of use, there is no recoil start to pull. The overhead-valve engine gives excellent economy and efficiency and smooth running.
Mulching Deck
I am a great fan of mulching as it saves having to empty the grass collector which is a very time-consuming job. To mulch properly and efficiently you need to cut your grass regularly, or at least once a week. When the cutting process is carried out on a regular basis, mulching can act as a green manure that will help to keep your grass greener in dry weather. It also saves a huge amount of time in disposing of the grass clippings.
With a 3 foot (98 cm) cutting deck, the Mountfield 1538H-SD Lawn Tractor quickly eats up the grass. The cutting deck has seven different cutting heights ranging from 25 to 80 mm. I like the idea of having a good range of cutting heights. If the weather has been poor the high cutting height gives you the ability to be able to bring your grass back to its normal height, very quickly.
There is a hose connector port attached to the mower deck which helps to keep your mulching deck clean. Simply attach the hose to the deck, engage the electric clutch and let your lawnmower run for a few minutes and it will clean the inside of the deck.
Deck engagement is carried out through an electric clutch. Simply flick the switch and your cutting deck will be engaged. Just take care to make sure that your engine is running at a low speed so that the cutting deck doesn't snatch in. In other words, it's much more gentle on your clutch and prolongs clutch life.
Hydrostatic Drive
Hydrostatic drives have been powering mowing machines, combine harvesters and many more machines for over 30 years. It's a very efficient way to drive a ride-on lawn tractor. A hydrostatic drive consists of an oil pump and a hydraulic motor that powers the mower's wheels. This is normally then controlled through a foot pedal which gives you instant forward and reverse and at variable speeds.
Once you have used a hydrostatic drive mower will never want to go back to the old gearbox type. With a hydrostatic drive, there is no clutch, just a foot pedal that will give you instant forward and reverse at variable speed. This is great for cutting around obstacles and it also makes the machine much more efficient. For example, if you have a lush area of grass you can instantly slow the mower down, no gear changing, just all controlled on one foot pedal.
To Conclude
The Mountfield 1538H-SD Lawn Tractor offers great value for money, especially with the current special offer. The lawn tractor has great reviews and a five-year warranty which are both valuable plus points. As I mentioned. I would definitely go for a hydrostatic ride on mower as the benefits are huge. Despite the increased cost over the gearbox model, I would say the benefits far way out the extra cost.
Once again this lawn tractor has excellent reviews coming out at 4.8 out of five, which is pretty good.
Specification
| | |
| --- | --- |
| Engine Make | Stiga |
| Engine Model | ST 500 |
| Engine Type | Petrol 4-stroke |
| Engine Capacity | 452cc |
| Engine Power | 8.4kW (11.2hp) @ 2800rpm |
| Engine Cylinders | Single |
| Engine Starting System | Electric Key Start |
| Engine Fuel Tank Capacity | 6.0 Litres |
| Transmission | Hydrostatic – Foot-Pedal Controlled |
| Drive | Rear Wheel |
| Speed | 8.8km/h (Max.) |
| Cutting Width | 98cm |
| Cutting Heights | 25-80mm |
| Height Adjustment | Single Lever, Spring Assisted (7 Positions) |
| Blade Engagement (PTO) | Electronic |
| Turning Circle | 140cm |
| Blades | Double |
| Grass Collector | No |
| Mulching | Yes |
| Side-Discharge | Yes |
| Headlights | Yes |
| Cup Holder | Yes |
| Seat | Highback / Adjustable |
| Deck Washout Port | Yes |
| Anti-Scalp Deck Wheels | Yes |
| Tow Bar | Included |
| Wheels – Front | 15×5.00-6 |
| Wheels – Rear | 18×8.50-8 |
| Dimensions (HxWxL) | L 1647mm x W 1068mm x H 1198mm |
| Sound Level | 100dB (A) |
| Weight | 208kg Packaged Weight, 165kg Unit Weight |
| Lawn Size | Up to 6000m2 |
| Warranty | 5 Years |